There's something unique about Sri Lankan meals apart from the combination of spices and ingredients that are being used. Village folk cooked meals on the firewood stove, known as the Dara Lipa in Sinhala and the slow-cooked heating process added to the flavour. Today, except in certain rural areas, the firewood stove is no more to be seen in modern kitchens. This flavour and the authenticity of traditionally cooked meals was the inspiration behind 'The Dara Lipa', founded by Lahiru Karalliyadde and Gigen Suresh. Having attended Colombo International School, Kandy together since 2003 the two friends went their separate ways for higher education in the US. With the pandemic affecting them career-wise, they were able to reconnect over the phone and it was then that the idea of this new venture came to fruition. This is their story.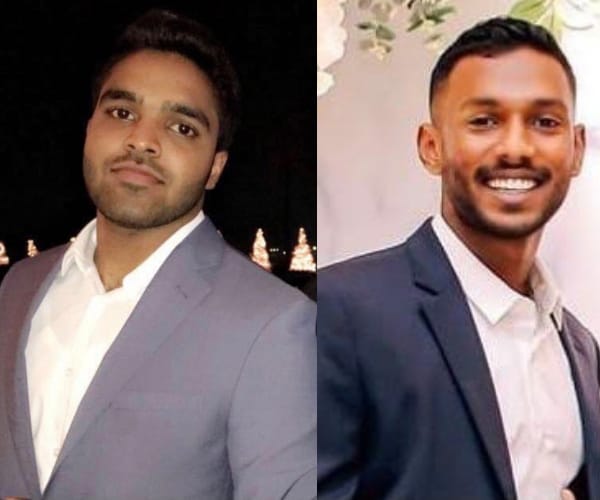 There are many food ventures that have Sri Lankan meals. How is the Dara Lipa different?
Living in a time where eating out is becoming more of a norm with the busy lives we realised we do it more often than not. Most food available out there is flavour-enhanced by things such as MSG and inorganic produce which can cause health issues in the long run. Home-cooked food always had the best interest in nutritional value so we wanted to continue to bring it out and be made available to everyone. Our food is cooked on the traditional firewood stove or 'The Dara Lipa' by our village community with naturally grown spices and produce. This venture also aims to provide employment to an entire skilled workforce of villages who have mastered the art of cooking authentic Sri Lankan cuisine.
How do you source your produce?
Most of our spices and vegetables are grown in a private estate/farm which we own. We also encourage our village community to grow their own vegetables and spices in their homes, which we purchase from them.
Tell us about organic spices and their production process.
Most of our spices are grown by us without the use of pesticides or chemical fertilisers. We also purchase spices in their natural state from villagers who grow them domestically and promote them to increase their yield which in turn is also an income source to them. All the spices are processed, ground and packaged by us without any preservatives, colouring or other enhancers.
How does your venture empower village folk?
We live in a 'westernising' world where most of our ancestral skills and practices are slowly disappearing. This has caused an entire workforce to be neglected and put into poverty. We bring back these trends and skills. While following our vision we have created employment opportunities, supported and encouraged small and medium scale businesses.
Meals such as butterfly pea rice and corn rice are seldom found in Sri Lankan food menus. What inspires you to put these combinations on the table?
The credit for unique ideas like this goes to the village folk themselves. We have given them the freedom to cook what they are good at and we have always been open to ideas and suggestions from them.
The discourse on organic agriculture has come to the limelight but with certain challenges such as fertilisers. What challenges do you have with running a venture of this nature?
The cost of certain ingredients have increased since the time we launched but since we try to grow our own produce on a farm we are able to use natural fertilisers from the farm itself.
Future promotions/ aspirations.
We want to make The Dara Lipa an islandwide sensation to showcase the new generation and the old what we have as part of our heritage. We wish to expand to other places in Sri Lanka and help as many people as we can along the way.

Image courtesy : The Dara Lipa