Amidst the ongoing pandemic, Dammika Dahanayake decided to take a leap of faith and utilise her knack for baking to start 'Luscious Layers', a business that sells homemade baked goods and desserts. Having been only eight months old, Luscious Layers has already garnered a reputation for its decadent, rich Chocolate Cake and gooey cookies, alongside satisfying its customers with top-notch service.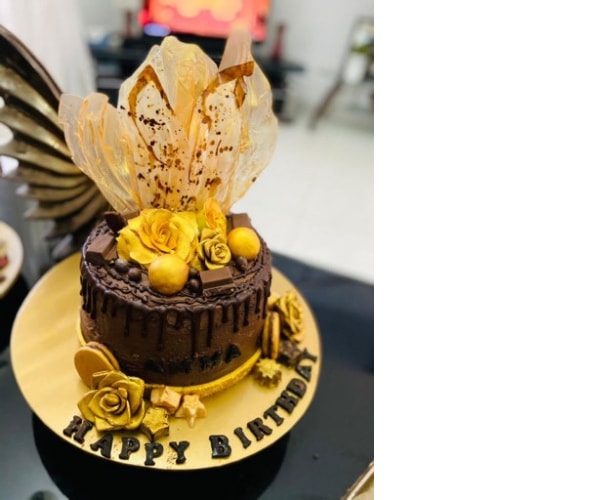 What kind of baked goods do you offer?
We offer a variety of homemade cakes, cupcakes and cookies.
What inspired you to start this business?
They say passion is what makes a person live and I couldn't agree more. Baking has always turned out to be a meditative place for me where I felt that my troubles would melt away. I wouldn't feel the time go by when I start baking. So, with time I kept getting better and better at baking different varieties of cakes, cupcakes and cookies. It was recently that I wanted to make something out of what I am good at. I was watching a show (its name I do not remember) about several women entrepreneurs who have taken their passion for baking a step further by turning it into a business and I thought to myself if they could do it, why not me?
What kind of an impact has Covid-19 made on your business?
Covid-19 has impacted Luscious Layers both positively and negatively. Even though there was a hike in demand for bakery products, Luscious Layers weren't able to meet this demand due to the several lockdowns and lack of availability in raw materials. Delivery and pickups were a big issue as well during this time.
What is the most fulfilling thing you have felt while doing this business?
Besides witnessing the completed baked good in a satisfactory manner, the act of baking is a form of my self-expression. I create what I want to create, however little or magnificent that baked good maybe. I am also proud of the fact that I was able to make a business out of my passion, which has been one of the most fulfilling things I have felt doing the business. I think the positive reviews I have received so far attest to that.
What is the product you are most proud of?
The Chocolate cake at Luscious Layers is like nothing you've ever had before. This is some serious chocolate cake I'm talking about. I can proudly say that this is one of the best chocolate cakes you would ever have. Dare I say, the best of cake I make. Oh yeah, we're not just talking chocolate cake here, we're crossing borders! The chocolate cake that Luscious Layers offer is incredibly moist and has a deep chocolate flavour that is truly decadent. This one is it and I have to say, I'm quite proud of myself for it.
What kind of orders do you take? Are they often customised or do you have a standard menu?
We take all cake, cupcakes and cookie orders. We do have a standard menu however since we are home-bakers we are able to cater to your specific need. You customise the cakes and cupcakes the way you wish, we can give you a cake for every party/event. Want cookies with lower sugar? No need to worry, here at Luscious Layers we are able to cater to your exact requirements as we prioritise customer satisfaction.
With regards to the items you bake, what are your rules in ensuring that it is of the best quality?
Our baked treats are made from scratch with fresh natural ingredients that are of high quality.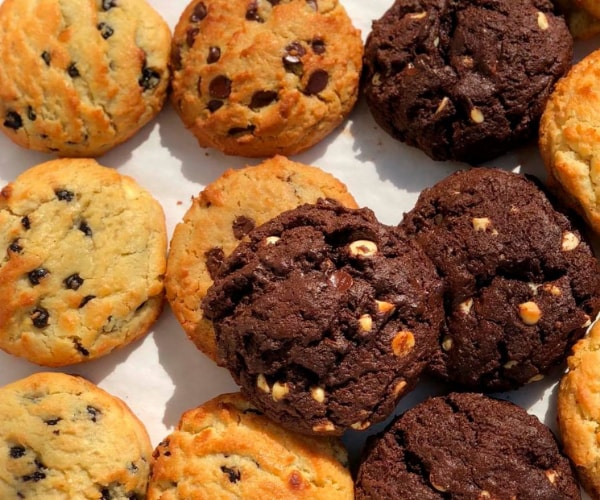 What has been your biggest positive review so far?
This specific cake received the biggest positive review as of now. The creativity of the design made it stand out from the others and the taste. "The cake was very tasty and of great quality. I ordered this cake from Luscious Layers at a reasonable price. It wasn't anything like the other cakes that I've had and this was what made it so much better. They sell quality products and have amazing customer care."
What has been the biggest challenge you've faced as a home-baker?
I would say the competition in this industry is very high. There are countless home bakers that struggle because of the large bakeries and cafes with established brand names. However, there is still a lot of demand for homemade cakes as there is a proportion of people who prefer home-baked products over goods sold by large brands. This gap is where we home-bakers get a lot of sales. Nevertheless, competitive rivalry is one of the biggest challenges that we, Luscious Layers, are facing even now.
What are your future plans for Luscious Layers?
Our business strategy and future plans for the growth and expansion of Luscious Layers are still in process. We plan to expand our customer base and continue our focus on enhancing customer satisfaction.
You can find Luscious Layers on Facebook (@cakesbydammi) in which you can contact them for more details or place an order.
text Tiranya Ranasinghe