How do our food experts cook and eat? This week, food photographer and food stylist, Chamali, takes our Q&A!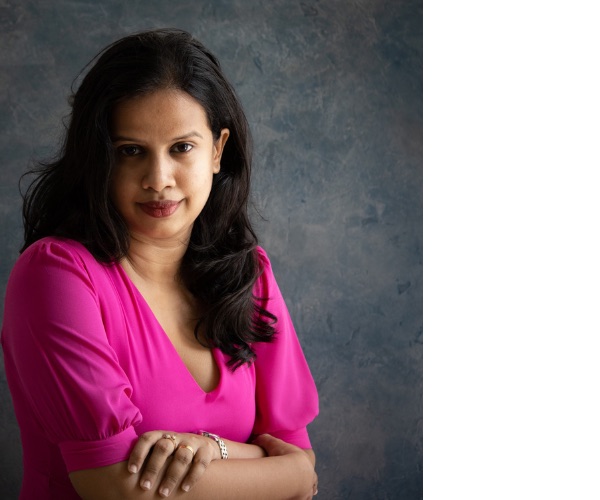 How did you stumble into food photography? I started food photography as a hobby. At first, I just wanted to take some beautiful photos of my cakes and desserts. But later I joined a Facebook food photography group called Food Print. Thanks to them I groomed as a food photographer and one and a half years ago, I started my career as a professional food photographer. Now here I am with some of the best brands in Sri Lanka.
Which came first, cooking or food photography? Cooking, well actually baking. I love baking cakes and making desserts. I can't live without butter & sugar.
What's something you love to eat but not to make? Hand-pulled cotton candy. It's a sweet dessert I love but quite challenging to make at home.
Your biggest achievement as a food photographer? I won first place twice in 2022 at the Sri Lankan Food Photography community challenge.
You eat with your eyes first – agree or disagree? As a food photographer, I agree with you. We eat with our eyes first. But at the end of the day, the taste has to be good too.
What would you do if you knew you could not fail at it? Having my own food photography academy.
What's a milestone you want to achieve as a food photographer? Be a food photography educator and author while becoming a brand name.
Your most challenging shoot? Actually, each and every client shoot is a new challenge for me. But the most challenging one was the Fab Christmas shoot in 2022. There were more than 100 food products and the food styling was the most challenging part.
What's the trick to food styling done right? Composition techniques and practice. The more you practise the more you improve.
Dead or alive, who would be your dream dinner-party guests to cook for? Nigella Lawson, since she is the "Domestic Goddess" and Rege-Jean Page who is one of my favourite actors.
How would you describe your style when it comes to food styling and food photography? I really do enjoy food photography and want to try out every category. My style is mostly "Dark & Moody" lifestyle category, and I always love to use human hands in the frame. It gives a beautiful vibe to the image. This category is new to Sri Lanka, but it's very attractive.
Your favourite food shot? Ohh! That's a very tough call. Honestly, I love all of my photographs. I put so much effort into every single capture. Out of the shots I've taken recently, I think this coffee photograph is one of my favourites. Because I am obsessed with the homely cosy vibe in the shot.
What was your favourite childhood meal? My mother is a fantastic cook. Honestly, picking a favourite meal is a bit difficult. But my favourite is her "Milk Toffee". We've been making them for every special occasion simply out of nostalgia.
Light, colour, composition, set up – you can only have one in a shoot, what would it be? Light. Because lighting is the soul of the image.
What's your favourite part about being a food photographer? Limitless creativity and self-satisfaction. Food photography is a visual storytelling language and it gives such pleasure when you see the final output after giving your best.
A dish you'd love to relive for the first time? Pavlova. Such a simple dessert but so delicious. I still remember being blown away when I tried my homemade Pavlova for the first time.