When it comes to selecting a good restaurant to go and eat, the options are limitless. Whether it's burgers, sushi, pasta, or pizza there are so many options available. But have you ever got a craving for fried chicken? Where would you usually go? I have no doubt that your answer would be a multinational food chain. Well my dear food enthusiasts, do I have news for you! Introducing "Crispy House", A fried chicken home business that's giving all the big names a run for their money.
Founded by the 22-year-old Pasan Ronaka, a young athlete and entrepreneur who represents the epitome of the hustle culture, "Crispy House" is truly starting to build a loyal base of customers for itself in its short span of operation owing to the freshness, quality, and the personal touch that it offers!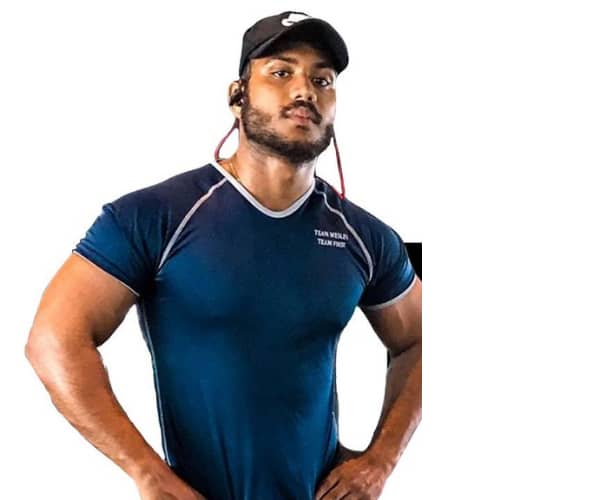 Speaking about Pasan's inspiration to initiate this venture he says, "It has always been a dream of mine to own my own restaurant. I was lucky enough to find a partner that supported my dreams and she encouraged and motivated me to open "Crispy House". "Crispy Chicken is something that everyone craves and enjoys and I wanted to create a quality product that people will love," he added.
Having tasted the Chicken I can vouch for the crispy deliciousness that delighted my taste buds. Accompanied by a white mayo and tomato sauce the chicken was lightly crispy on the outside without too much batter, tender on the inside, and was seasoned to perfection. It didn't feel too oily and heavy either which allowed me to eat a lot more than I had originally planned (No it wasn't my natural gluttony kicking in! The Chicken was so good that I had no choice but to eat more!).
Elaborating on what makes Crispy House chicken stand out from their much larger competition, Pasan states that buying fresh ingredients is the key component for his great taste. "I never buy chicken and stock up. People enjoy it more when the food is fresh and I believe in giving the people what they want" he said.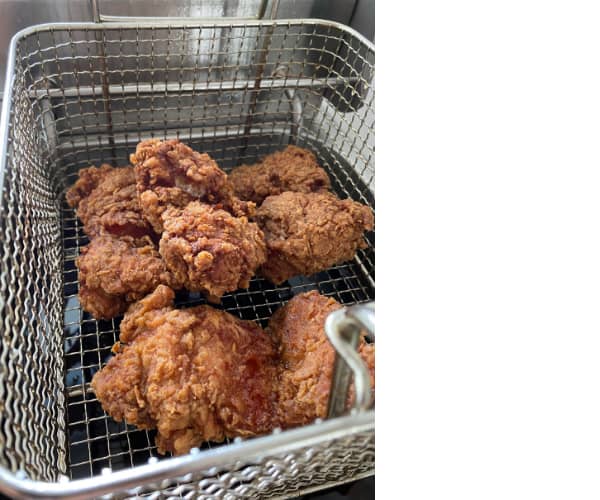 He also credits his good hygiene practices during preparation that allows him to give his customers the healthiest experience possible, especially during these times of Covid. He elaborates saying "All equipment is washed and my workstation gets disinfected thoroughly before I start working on any of my orders".
A 6 piece chicken portion is priced at just Rs.1500/- and I can safely say that it's fully worth the price. It's extremely filling and the quality is top-notch, a combination you rarely see in Sri Lanka!
Aside from the Crispy Chicken they also feature Cheesy Loaded Fries which is a combination of French Fries, Mozzarella Cheese, and Gourmet Cheese along with white mayo and tomato sauce which are priced at an affordable Rs. 650/-.
Aside from being a talented home cook and running his own food business Pasan is also the proud owner of the well-known clothing brand "Spartan A-Team". From Street Wear to Active Gear the brand sells a variety of quality T-shirts, Crop tops, Polo Shirts, Vector Arm Cuts, and Wrist Bands. "Warrior4Christ" a sub-brand under Spartan is a Charity project founded by Pasan which donates the profits earned from the merchandise sold to the "Voice for the Voiceless Foundation" run by the Bethany Church Rajagiriya. He credits his success in business to the Grace of God and the inspiration he received from his father who is also a successful entrepreneur and believes firmly in giving back to the community.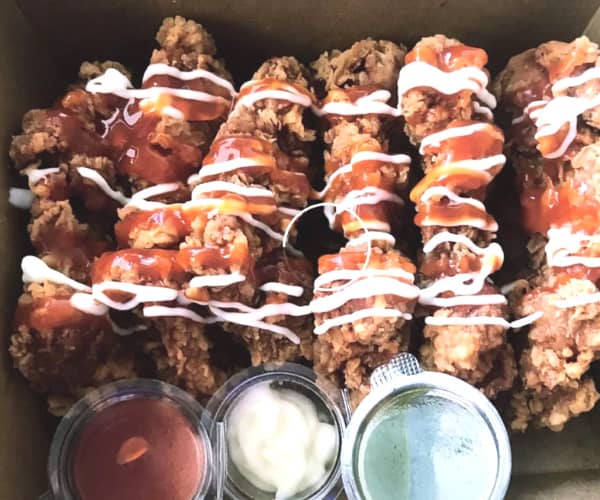 You can find Crispy House on Instagram and you can contact them using the number given below to place your orders! Remember we could be supporting the next Colonel Sanders or Ray Kroc and what's best is that he would be from our little island nation!
Giving a final message to other budding entrepreneurs out there, Pasan Signs off by saying "Never give up! Because you are the heart of the future in our valuable country".

@crispy.house.srilanka