In this series, we talk to people who turned their passion for food and baking into a business idea. We talk to home bakers who are constantly experimenting and innovating and navigating through these difficult times to bring the sweet and the savoury to our doorsteps.

Sabeeha Lameer Aqueel launched CookieBee back in August 2019. She has always been a passionate baker, tinkering with various sweets and treats and after positive feedback and encouragement from numerous friends and family, she started selling her goodies online. "CookieBee was inspired by my name, "Sabeeha," which is formed from the word "Bee" in the name. The tagline is, 'May the cookies bee with you', is from the Star Wars series tagline (May the force be with you) with a play on the words, also signifying that Cookies will always "bee" with you!".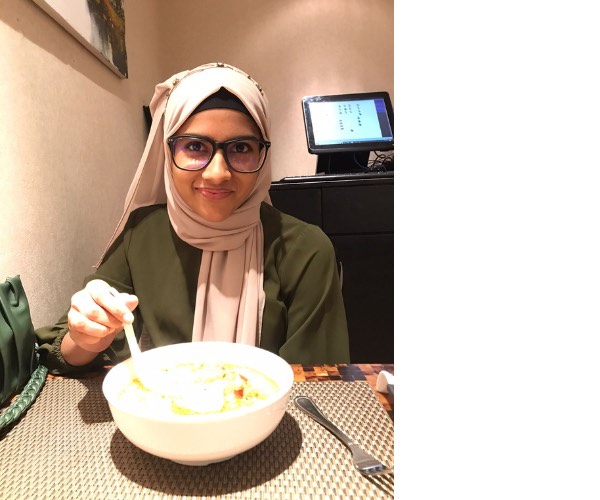 What do you offer?
I do a variety of cookie flavours, from Oatmeal Raisin to Nutella Stuffed Brownie Fudge and the all-time favourite Chocolate Chip Cookies. In addition to Brownies, Cupcakes, Brookies and Nutella Brownie Cakes. My signature dish is brownies which I'm extremely fond of baking.
What's your signature style?
Chunky and Chewy would be my signature style, in both cookies and brownies.
What made you start baking?
My passion is baking sweet treats such as cookies and brownies. I tried out various new recipes and with the amazing, positive feedback, I chose to launch CookieBee as a business. Initially, spreading the word about what Cookiebee had to offer was the most challenging. In addition, it was tough finding delivery partners. I was unable to accept island-wide orders at the time as the delivery charges were too high.
Tell us about your operations.
CookieBee has comfort food for every mood. The sort of food that gives you a warm, fuzzy feeling and makes you feel great after eating it on any day, at any time. In terms of customers, I make sure they are satisfied with the level of service offered and ensure that every message is communicated well and customer expectations are met, in terms of product quality, cleanliness, and food safety. As a one-woman operation, I can regulate how the ingredients are stored and handled, ensuring that they are well-kept, fresh, and hygienic.
What do you enjoy about baking and operating your own home baking business?
I love baking and operating at home as it allows me to build a bond with my customers. I can take orders with ease, with convenience and work on my own schedule. It helps me maintain a strong relationship with my customers, allowing a sense of accomplishment when they are satisfied with the product. I also enjoy it when customers send in customized orders since it allows me to try out new things.
How can home bakers navigate during these turbulent times?
My best advice would be to plan ahead of time and stock up with the appropriate number of essentials and ingredients. This will allow for less shortage and the ability to accept orders even during times of hardship, allowing them to avoid any difficulties, price hikes, and so on.
What's in store for the brand?
I hope to introduce delicious goodies that will appeal to a broader audience, allowing CookieBee to expand further in the future.
Any advice to anyone who wants to start their own business?
Start small. Do what you are passionate about and don't allow anyone's criticism to stop you. Believe in yourself and soak up all the experience you can!
CookieBee take orders via Instagram (@cookiebee.sl). Bank Transfers and Cash on Delivery are accepted and delivery can be arranged in Colombo and the suburbs.