NIMNA is bringing back the Cool kids on the block, Fashionably Danu is a platform for any designer who speaks to the male fashionistas. This collection is simply classic and you sure can have a lot of fun with it from the way you dress it and style it. BORN is a collection inspired by street cheek.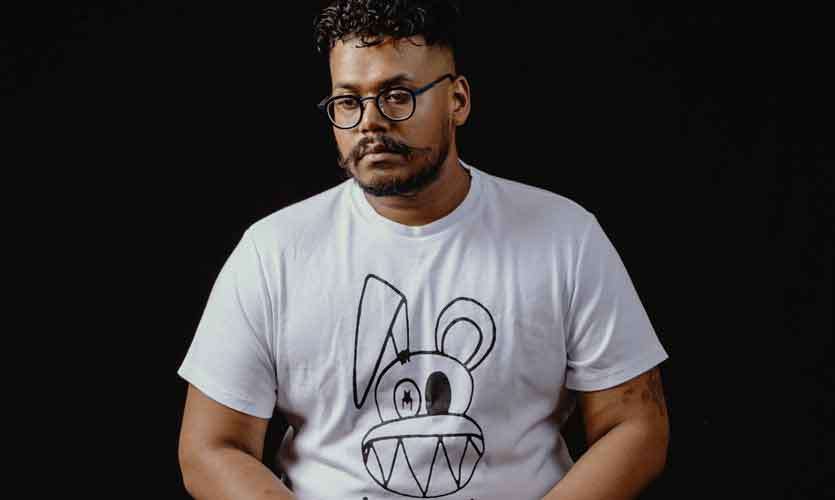 It embodies all the trends going on now, puts a risky twist on them, and is so much more interesting to see than the couture items on the runway.
Nimna has created an audience for her funky prints and accessories. It's up to in making it what you like it to be!
We had so much fun shooting with this talented young fashion star, and we can't wait to see what her next collection will be.

What made you fall in love with the 90s look?
Kurt Cobain
What is the inspiration when you draw your Prints?
Pop Culture. Mainly music.
What do you feel about the fashion market in Sri Lanka?
Sri Lanka has always had its own style. It's evolving, It's very exciting to be a part of it now because there is so much diversity in the local fashion scene.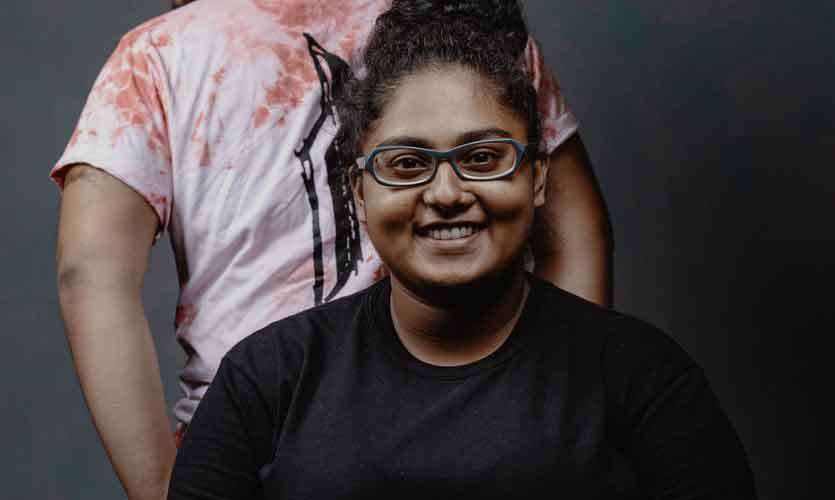 Do you feel your customers like to take risks in choosing outfits, and move from the safe plane to prints?
I want people to feel comfortable and feel good when they wear my t-shirts. It's something easy and fun to wear. The prints are the fun part. It's my favourite part to do and that's what I hope is enjoyed the most too.
What are the looks you featured in this shoot, what is the theme for this collection?
Born is phase 2 of Velvet Stardust. The addition to Born is two figurative characters and the sketched hound's tooth. The tie dyes that spread across sweaters, t-shirts and tote bags are in pink, khaki and grey tones and compliment the fun graphic prints. Also featured are some t-shirts in white, black and red solids with screen printed textures and machine embroidery.
What look is in fashion now? And how can a Sri Lankan man make it work in this hot country?
Prints and textures are very popular now. Something a little interesting. Graphic and Colourful too.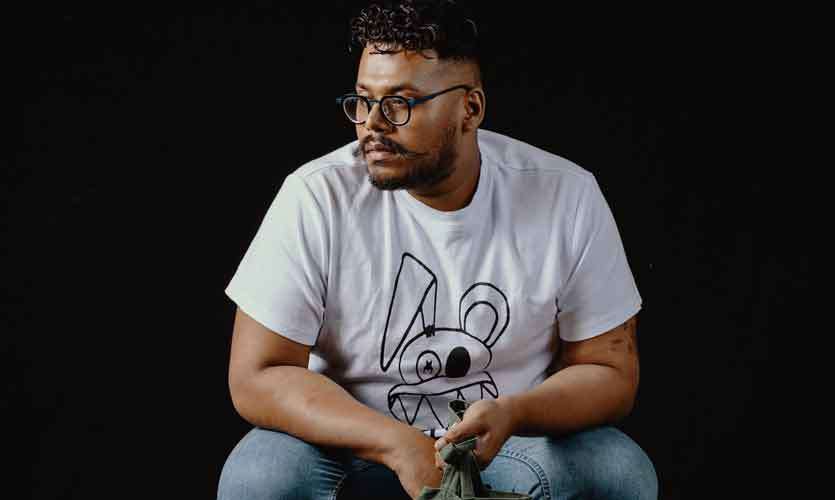 What's your creative process?
For me more than a process, it's the elements that make up a product. Fabric is a major component, It changes everything. The most fun part for me is the tie dye, which I still do on my own. The prints are the biggest value addition in my t-shirts and tote bags. The prints that were used for this collection were based on my sketches of the figurative characters. It's a evolving process and It's always a surprise for me too to see what the end product is.
What are the new things you are hoping to introduce in future?
More Street wear. It's a really interesting and fun section of fashion to work on.
How would you style this collection?
These T-shirts go great when paired with a pair of jeans and sneakers. Some fun graphic socks is a good addition too. They also look great with a pair of shorts and the matching Born tote bags. The tote bags on their own is a fun addition too, both in terms of functionality and style. But there is no right or wrong way of styling this collection and there's so much you can do with them; it's really about how different people approach it. I've seen it being paired with everything from swimmers to high heels.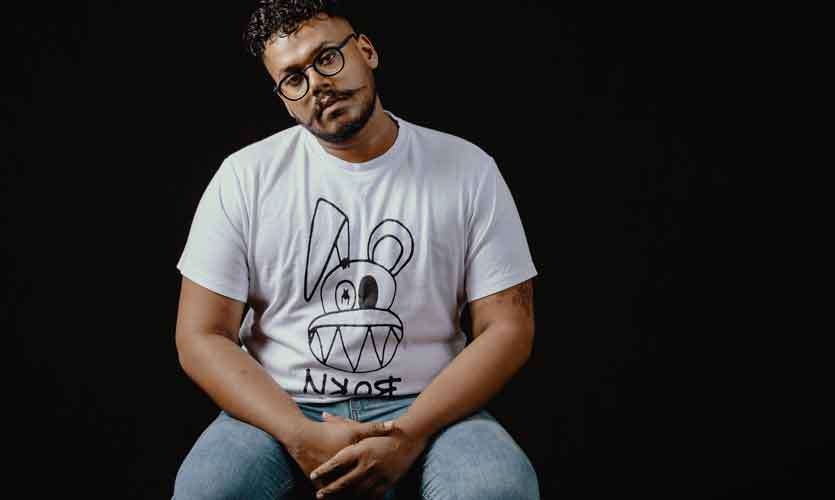 Where do you retail?
Urban Island
How do you work on the cuts, as you have always liked it big and baggy?
I wanted to make something that is easy to wear but would still look cool and uniform. That's why I initially made the oversized t-shirts two years ago and I am still exploring this volume.
Would you call your collection uni-sex and what is the fascination with designing for men?
My fascination for fashion is definitely in menswear. It's something I've always enjoyed. I want to learn and explore it as much as I can. And the t-shirts are for everybody.

Designer – Nimna Wickramasinghe
Photographer – You're My Favourite