After two days of back to back fashion, HSBC CFW drew to a close this evening at the Shangri-la hotel. 5 designers showcased their collections alongside a specially created bridal segment. A red-letter day in the Sri Lankan fashion calendar, HSBC CFW this season presented an opportunity for designers to showcase their collections during a socially responsible fashion week with everyone adhering to the regulations of the new normal. A special bridle segment featured designs created by Aslan Hussein, Charini Suriyage, Dhananjaya Bandara, FH, Lovi, Sonali Dharmawardena, Himashi Wijeweera and Amilani Perera.
Maddumage Nilusha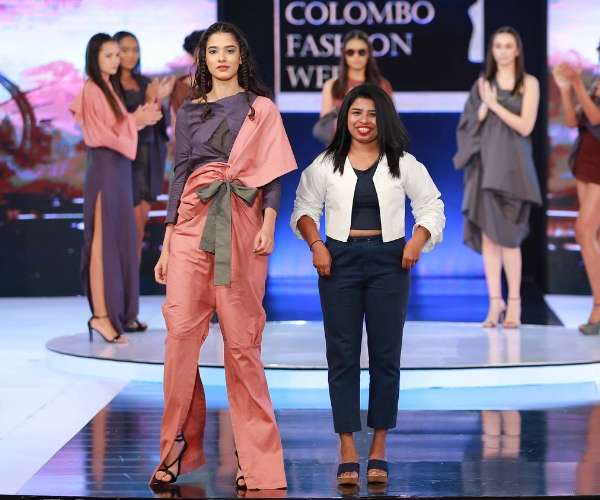 Continuing her journey of creating zero waste patterns that beautifully morph into dramatic designs, Nilusha's understanding of the versatility of pattern design is admirable. Her clothes are multifunctional and can be worn in at least two ways. Earthy tones in hues of brown and green with accent colours of dark peach formed her colour palette.
Ayesh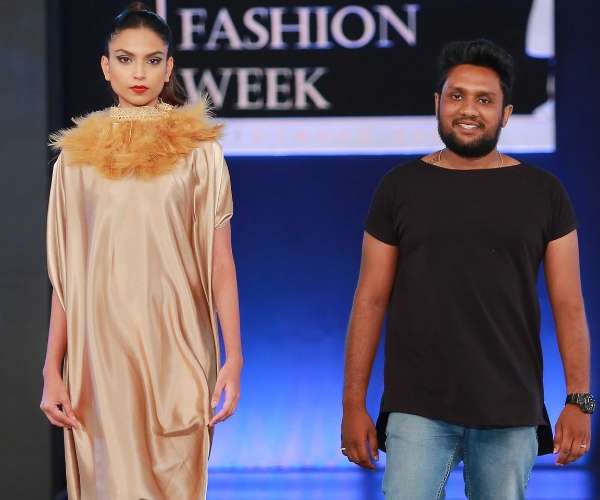 Turning his hand to drapes, Ayesh's collection showcased his clever use of zero-waste patterns. Yards and yards of fabric were cleverly and masterfully draped to create silhouettes that flowed very gracefully and flattered the female form.
Sonali Dharmawardene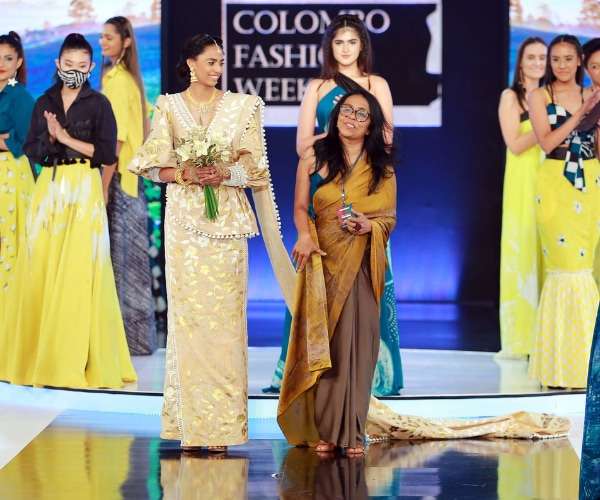 Bold graphic brushstrokes splashed across a canvas of fabric in an assortment of sober colours formed the backdrop of this exclusive batik collection. Using her signature abstract style of art, Sonali had also included dainty florals in her collection. Her signature wrap skirt which she proudly claims ownership for and copied by many dominated the collection while her sarees added a buzz to her collection. She had also incorporated beeralu lace created by village artisans as a means of showcasing their work through her creations.
Aslam Hussein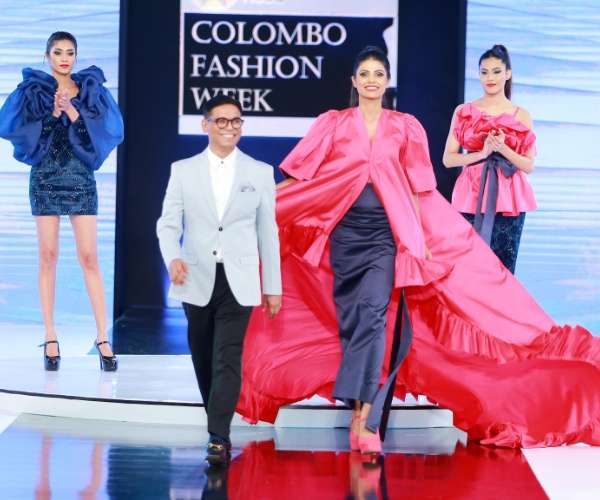 Sleek and sophisticated best describes Aslam's design ethos. Reworking western design influences with his own design sensitivities his dramatic silhouettes with long trains frills and ruffles added a wow factor. Canary yellow, bubblegum pink, slate, inky blue and claret formed his colour palette. The colours combined with his strong structured and impeccably tailored collection added visual drama to his collection. A supporter of zero waste patterns and a follower of the waste not want not culture Aslam follows the principles of circularity by reworking his creations into masterpieces for the next season.
Lovi Ceylon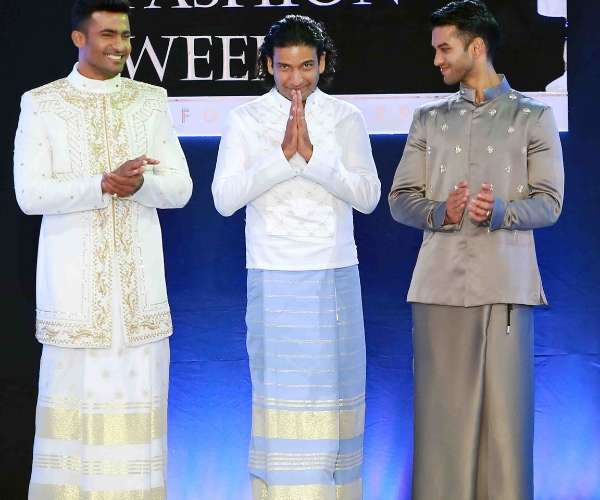 Titled "Two Worlds" this collection is for those who live in two worlds. East and West. Modern and traditional. Buttoned up and relaxed. Minimalist and adorned. Sarong and dare we say, pants. Fusing Italian design and Sri Lankan craftsmanship, Handloom and silk with steel and gold, rooted in the LOVI sarong silhouette—this is in fact aimed to represent the two collaborators' Asanka and Alberica's vision - best of both worlds.
Amilani Perera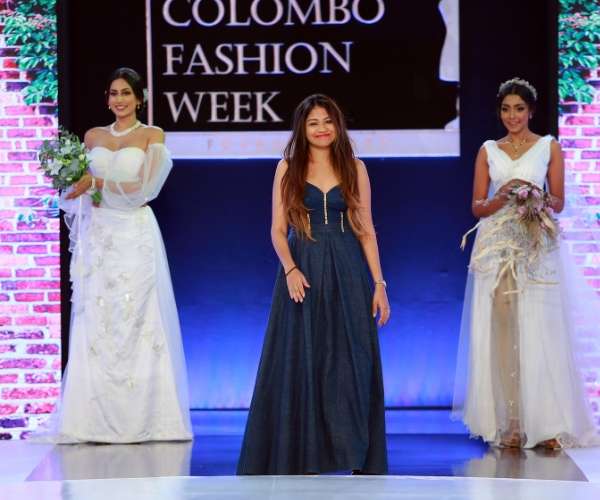 Himashi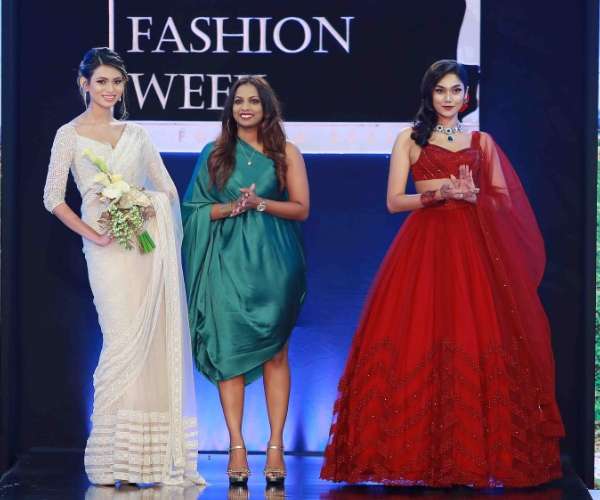 Charini Suriyage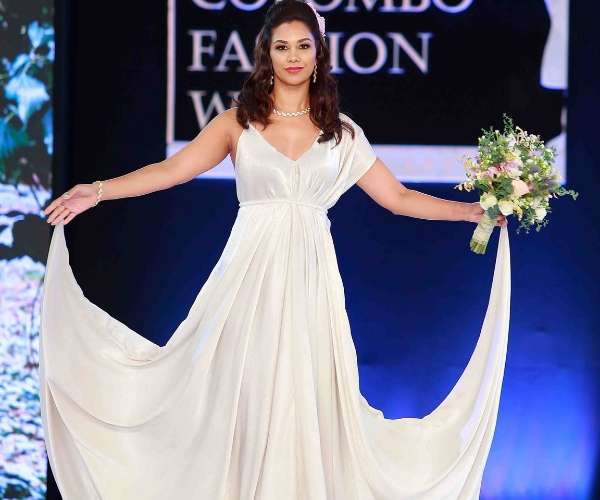 Dhananjaya Bandara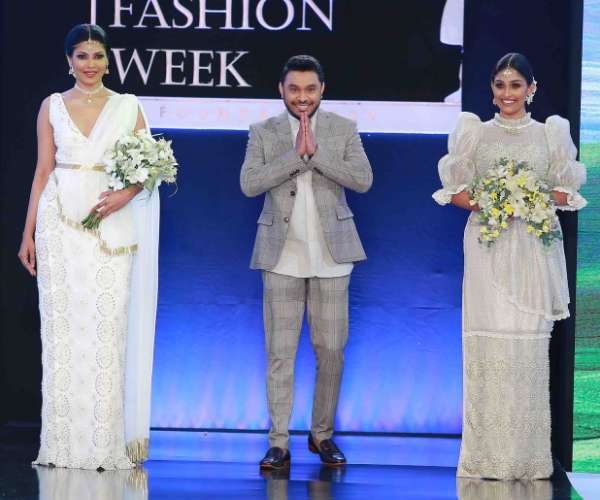 Fouzul Hameed