Self-taught designer Hashanthi Madugalle is the founder of her label Tales by Tia. Launched in July 2016, Tales by Tia is a brand that started out small but has progressed with great success. Hashanthi likes to keep her designs as unique as possible while understanding that comfort is of importance to her clientele.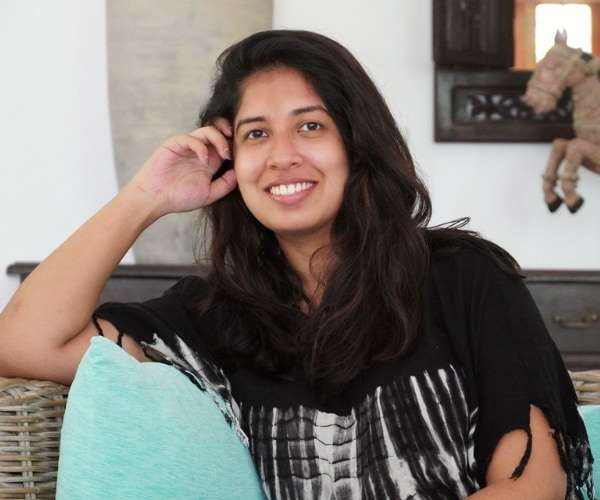 Name of the brand?
Tales by Tia
When did you launch your brand?
July 2016
What sparked your interest in fashion design?
Ever since I was a kid I loved dressing up others. Not so much my self but others! I used to have a 'don't care what I wear' attitude but would say I have always had an eye for fashion.
What made you take fashion more seriously and make a career out of it?
I have always had a creative side in me and I thought this is something I can do and be happy and content with. Also, at the same time, I saw a need for affordable clothing which are not mass-produced and saw an opportunity there. I try my best to keep my designs as unique as possible and only make very few pieces from each design. I would say that the interest in starting something of my own and my fondness for fashion made me do this. It's more of a hobby to be honest.
Are you self taught or did you study fashion design?
I am self-taught. My field of study is Psychology and International Relations.
How has your work evolved since you began your own label?
I started off not knowing even the basics of running a business. My then-boyfriend (now husband) pushed me to make this happen and was guiding me every step of the way in terms of running the business and making a brand out of it. Started very small with the support of my close friends and family and I like to think that we are a few steps ahead from where we were. I wanted my brand 'Tales by Tia' to be known and I believe we are slowly getting there. Began with a few casual pieces and now we have expanded to custom wear including bridesmaid's outfits.
Are there any types of clothing that you avoid designing?
Anything that may be uncomfortable. I make it a point to handpick fabrics and ensure that it feels good to wear them.
Where do you look for creative inspiration?
To be honest, the most random things!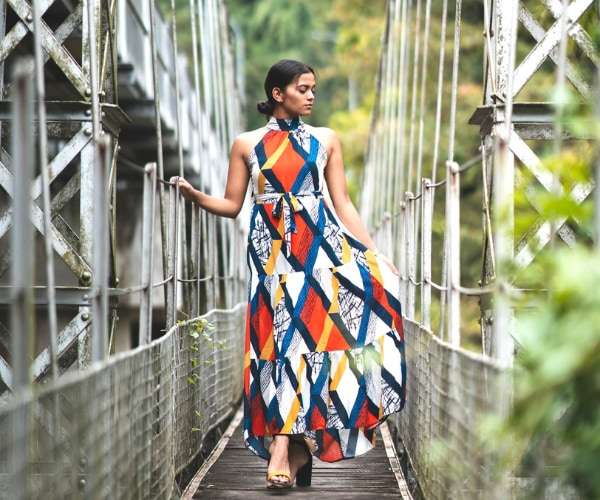 Describe your latest collection?
Like I said, my top-most priority is unique and comfortable clothing and this is something I apply to all my collections. My latest collection is called 'Classics with a Twist' and I have done a few classic pieces with a little twist to them.
Who is your muse?
Anyone with good taste!
What are your sustainability credentials?
We make sure that everyone in our supply chain is paid fairly and are not exploited. We firmly focus on quality over quantity with a minimum impact on the environment.
What are you fascinated by at the moment and how does it feed into your work?
Right now, I am fascinated with dying trends and my latest upcoming project is based on that. Stay tuned!
What is the biggest lesson that you have learned since you started your company?
Hard work is key amidst everything else.
What's your motto?
Keep up with change. Work with Integrity - Always
Which international or local designers are you inspired by?
For international designers, I would say the likes of Stella McCartney and Marc Jacobs. As for local designers, I love Aslam Hussein's work.
What role do you think social media plays in fashion today?
Having a good social media platform is essential in this fast-moving industry to be competitive. I think it plays a major role and when used in the proper way, opportunities are endless.
What is your favourite part about being a designer?
I think I am more of an entrepreneur than a designer although I love being creative and putting something unique out there. To answer your question though, I love how rewarding it is to see other people in something I made.
How do you want women to feel when wearing your clothes?
Confident and comfortable.