Sri Lankans have been some of the biggest fans of Bollywood hits but recently, Sri Lanka and the world got to see a Bollywood superstar, none other than Amitabh Bachchan (Big B) himself, moving to the grooves of a trending Sri Lankan hit. 'Manike Mage Hithe' a cover song by Yohani and Satheeshan Ratnayake is one of the most viewed songs on YouTube today, currently crossing the 80 million mark.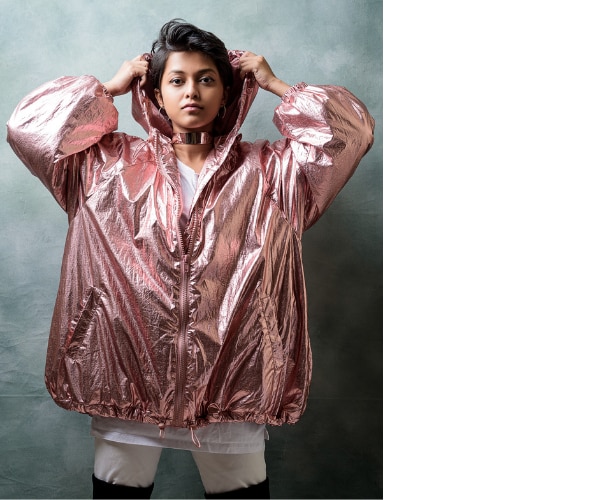 Sri Lankans, mainly, were taken by surprise when Mr Bachchan shared an excerpt of a video from the 1981 film 'Kaalia' where he was seen dancing to this new Sri Lankan song. Taking to his social media, Bachchan said that he couldn't stop listening to the song playing on loop while praising his granddaughter Navya Naveli Nanda for editing it with the Sri Lankan song in place of the original 'Jahan Teri Yeh Nazar Hai'. In this backdrop, the Daily Mirror Life had a chat with Yohani herself, who spoke about the making of the song, challenges with COVID and the journey she has come thus far. Excerpts :
1. Tell us the story behind 'Manike Mage Hithe'?
This is originally produced by Chamath Sangeeth, lyrics by Dulan ARX (Also the rap artist) and sung by Satheeshan. Chamath and I have known each other for a while and he has helped me at the very early stages of my career. During the lockdown, I did a piano cover of this song at my home studio on TikTok. Chamath saw this and said, let's do an official cover of this song with the original singer. Then the next day I ended up at his studio to see he had brought in the video crew too. Now at this point, we hadn't even done a basic recording. He pulled the track and asked me to sing. That is how we did this track.
2. You also managed to have different versions of the song, in Hindi, Malayalam, Tamil etc. Why did you want to have it in these languages as well?
The song started trending in Kochi India, I don't know how. There were so many comments requesting a Tamil and a Malayalam version. We officially did only a Tamil/Malayalam version. The other versions sprouted from so many different languages.
3. Let's talk about the team behind the song and the team that supports you in your productions.
This particular song is pure Chamath Sangeeth magic. He is an immensely talented producer and a good friend. Working with him is always fun and inspiring and fresh. Dulan ARX wrote the lyrics and performed the original Rap. In the meantime, Satheeshan sang the original song. In my version, Satheeshan does the rap. The team behind me is Pettah Effect, my local label and Theewra, my publicist. Because they take care of all my other work, I have the freedom to lock myself inside a studio and do what I love. Special thanks to Dilanjan Seneviratne, who's the Director - A&R from Pettah Effect / CMO - Theewra. This needs a different article to explain how well they have built the ecosystem for an artist to succeed.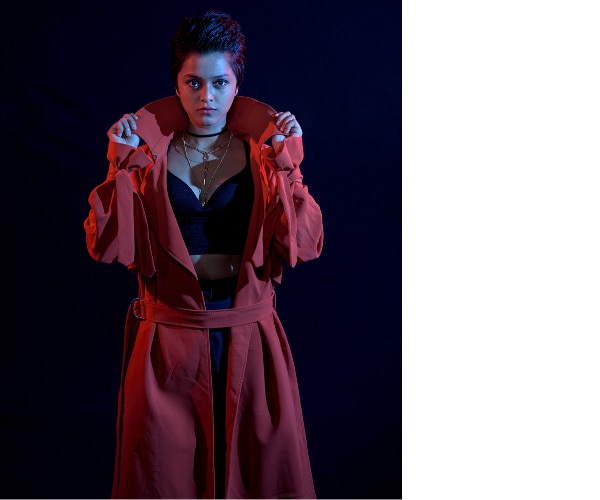 4. How do you feel about being praised by Big B?
I am humbled and honoured. I'd love to perform live one day for him.
5. Your productions have always catered to a niche audience and have experimented with various genres. What are the criticisms you have received?
I think an artist is expected to stay within a certain boundary and is usually defined by a genre. I'm not someone who's been to music school or learned the art form in a structured way. I didn't have access to any established musician growing up for mentorship. My journey started with just a guitar cover for fun on YouTube. So I always tried different things and did anything and everything that I liked. When I was signed by the label Pettah Effect, They gave me the freedom to try new things. Since the label was encouraging me to try new things, I didn't pay much attention to the criticism. I still enjoy the process and I don't intend to stick to one genre. My next release is completely different from Manike.
6. You have been a victim of body shaming. Tell us how you have faced/overcome this issue?
Initially, it was a little difficult to comprehend. But I realized that this is how I am and this is my body. I am comfortable with it and I don't feel like I need to change anything about it. I'm more interested in making music. So my focus has always been on music rather than appearance. I'd be lying if I said that It doesn't affect me even to date. But I have grown and learned to navigate it now.
7. How has the COVID pandemic been a challenge to the music industry and how have you adapted to the new normal?
Before COVID I was on tour with the band LUNU and Pettah Effect. We had completed Dubai, London and were about to fly to Kuwait and then to Europe, Canada, Australia and the USA afterwards. This seemed like a missed opportunity at the time. The first month of lockdown was challenging, and then like everyone else, I got used to it. Then I immediately started work on my album. In a way, the pandemic and not being on tour gave me the time to finish the album. I have 12 songs ready for release as soon as we can do a live show.
8. What is the most satisfying part of your career?
I have set myself some very high expectations. So I'm not yet satisfied. One day I want to perform at Madison Square Garden. That's the dream.
9. As a trending female artiste what is your message to upcoming female artists in Sri Lanka?
Female or male, the journey is equally difficult. Just like any other profession, it takes time too. Firstly, don't listen to anyone, just follow your gut. Secondly, this is not something I can do alone. Your team is very important. So reach out to people, make friends, collaborate and always look forward to working with others.
10. Future projects?
I'm releasing an English single in September. That's something I have been looking forward to. Then, I'm set to tour as soon as the airports open. I will launch my album with a live show next year.