Yevan Ranasinghe David at just 13 years of age made history for Sri Lanka on 2 May 2021 as the first Sri Lankan to win a European Heat karting race in Genk, Belgium. Yevan competed in the OKJ category at the Karting European Championship hosted by the FIA (Federal Industry of Automobile), which is the Junior World-Class category featuring the best 12–15-year-olds in the world. Yevan won a European prefinal karting race, beating 30 other Karters for the title.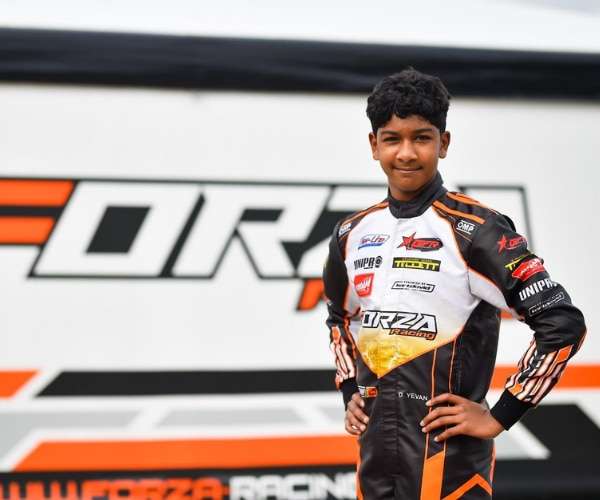 Born in the UK to Sri Lankan parents, Yevan moved to Singapore when he was 4 years old and started karting at the young age of 6. At the age of 9, he won the X303 Asian Series Championship in the cadet category and in the same year, took part in Piers Sexton Racing and the Karting World Championship in France. In 2018, he took part in the Australian National Championship and made it to the finals of each category. He was placed second in the Rotax Max Asia Championship in 2020 and placed 13th overall in the IAME Winter Cup in Spain of March 2021. Yevan's achievements are no easy feat and we catch up with this young, rising star to talk about his journey;
Q

What are you up to these days?
These days I'm living in Italy. I've come here to race professionally. I live in Singapore but because there are no races happening in Asia this year, I've come to Italy with a guardian to travel all over Europe for races. I'm doing 3 series this year and we usually have races every 2 weeks. In between, I'm always training so it's going to be a busy year for me.
Q

You got into karting when you were just 6! What made you get into it professionally?
From a very young age, since I was 4-5, my parents allowed me to try everything; football, rugby, golf, tennis and I enjoyed all of them but they never really came to me as a passion. In 2014, I went to the track for the first time with my father and we tried go-karting for the very first time – we just went for fun. I automatically enjoyed it and I straight away knew that this is the sport I want to do and that I could make a career out of it. With racing, there was a passion to do it. I asked my father if I could get my own go-kart so I could start racing professionally and every weekend since then, I've been practising, practising and practising. At the start of 2015, I had my first race when I was 7 years old in Singapore and after that, I did two overseas races in Malaysia and Macau.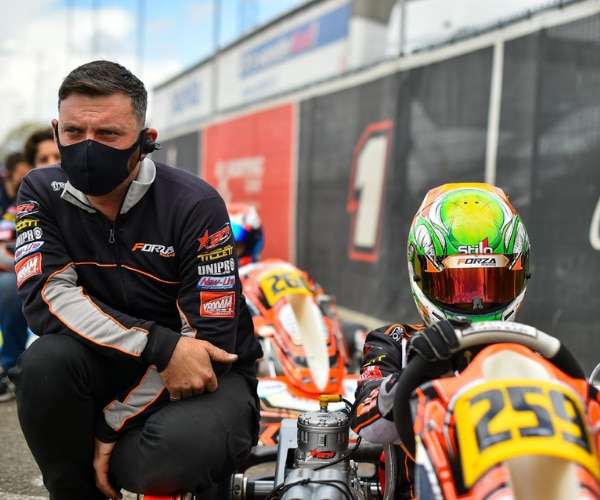 Q

How did you train for this?
Well, the first three years from 2015 to 2017, I was practising every single weekend for on-track racing and then towards 2018 onwards I started to get into the more physical and mental side of it by training off circuit and going to the gym. Ever since I started out, I had a lot of people help me and over the past two years, I've had a daily trainer who sends me workouts to train me for this. Everyone has been a great help. When I first started out, a team in Asia taught me the ropes and they had a driver with them with more hands-on experience and they helped me learn the basics. Now it's learning the more complicated stuff. Our team boss coaches the whole team, he watches us and tells us where we went wrong and what we can do better. Right now, I don't have a specific coach for myself.
Q

Your first-ever competition; how did it feel?
Honestly, I wasn't really nervous, I was just excited to race for the first time. I wanted to go out there and show my best. It was a good race - I was very fast. I made a few errors on the racing side of things with overtaking but it was my first race and it was quite fun and I continued to improve since then. At that point, I was just 7 and I was very small but I still made a few places!
Q

Congratulations on your win in Belgium! You are the first Sri Lankan to win in it and at such a young age – how was it?
The competition was a Championship series so it's not really just one big competition but rather one big championship that starts off in Belgium, then France, then Italy and ends in Spain. I thought it was a great weekend and I learnt a lot of things. I think I have proven to everyone that I can win a race. Even though I did win the race, I didn't win the final race so my thoughts are that I need to work on that; keep the consistency and keep the power till the end. I think there are still things to improve.
Q

How important is it for you to represent Sri Lanka?
It's very important. I'm the only driver from Sri Lanka competing in Europe at the moment so I'm trying to raise the flag as high as possible and carry it as far as I can. I'm racing for Sri Lanka. Even though I was born in London and raised in Singapore, my parents are from Sri Lanka and all my relatives and family are from Sri Lanka so for me it's my second home. When I think of Sri Lanka, I think of my family, I think of the beautiful beaches that I visit every year and sometimes even twice a year. I'm really proud to represent Sri Lanka.
Q

While a lot of people took a break last year during the pandemic, you didn't. What did you get up to?
Last year, I was doing stimulator racing and racked up wins in online racing. Then towards the end of the year, I decided to go to Europe because there was nothing happening in Asia; no races or anything. So, in late January 2021, I came to Europe to train and participate in races.
Q

What are your thoughts when you are on the track?
Usually, I think about overtaking and getting as many positions as possible at the start because the start makes or breaks a race. I always remind myself to keep calm and get ahead. Focus is very important. You need to have that mentality when driving, if not, you will lose every race. Mentally preparing for the race is the biggest challenge. Normally, I do some breathing or meditating and my mantra is to stop saying I wish and say I will.
Q

How are you keeping up with school?
Since I'm travelling around Europe every 2 weeks for races it's very hard for me to do in-person school. So, I started an online school, which is going quite well because it's very flexible so I can manage my time well.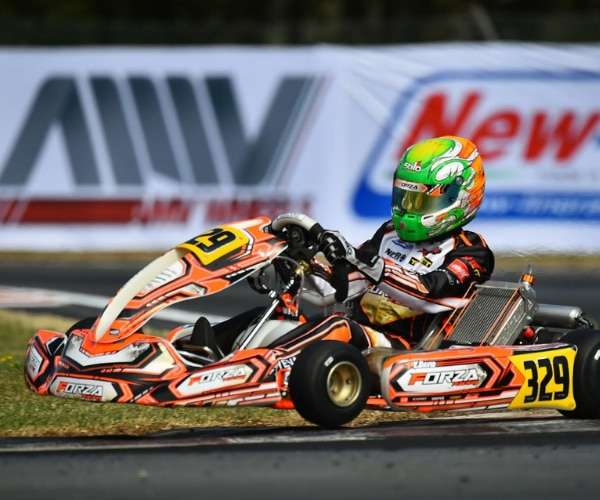 Q

What is it about racing that you enjoy so much?
I like it because there is a lot of variation. You can drive a different car on a different track in a different country whereas with something like football or tennis it's the same thing over and over again. Racing has a lot more variation; more things to enjoy, more things to look forward to.
Q

Any role models you look up to?
Max Verstappen and Lewis Hamilton. I look up to them - they have a great mentality and great speed.
Instagram: @yevandavidofficial
Facebook: @YevanDavid21