What happens to Alice when she grows up in Wonderland? Except...its not that Wonderland and it's not that Alice!
Lewis Carroll's magical wonderland takes a dark twist down the rabbit hole in The Mad Hatter's Collective's adaptation of 'Alice in Wonderland' this July. A Nightmare in Wonderland follows the story of Alice, committed to the Wittsend Asylum -far from the wonderland she knows - after attacking her father with a kitchen knife. As the police and her doctor scramble to uncover the truth, they realise that nothing is as it seems. Written by Wayne White, A Nightmare in Wonderland is the story of a shattered mind consumed by chaos and the price one pays for a poisoned imagination.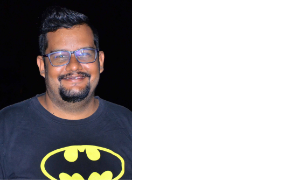 Pictured: Johann Perera (Producer)
Directed by Reihan Stephen and Wayne White and produced by Johann 'Paala' Perera, A Nightmare in Wonderland was originally performed as a school play at White's alma mater and as an award-winning play at the All-Island Drama Competitions. A decade later, White together with Stephen and Perera takes the play public for the very first time with an extended script and an all-new cast.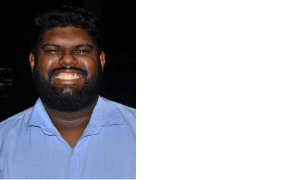 Pictured: Reihan Stephen (Director)
Having directed the play together since 2017, Wayne and Stephen share that their directing styles are 'contrastingly different' but add that there is 'synergy' between the two. "We focus on two different aspects of directing – I focus on the building blocks of the play and handle the technical side of things where I look at how everything relates to the set, the lighting, and the sound while Reihan focuses more on the scene and how it comes across to the audience. This was the first play Reihan and I started directing together back then so naturally, even now, there is synergy in how we both direct" explains White. A Nightmare in Wonderland stars Janindi Perera, Jemiah Sourjah, Mareeza Randeniya, Nethmi Gunasekera, Sashyani Rodrigo, Shehani Guruge, Vihan Wickramasurendra, Visura Silva, and Yehana Perera. The 10-member cast was selected by a round of auditions and Stephen, who maintained a sharp eye over rehearsals during the interview fondly described them as a "crazy cast that brought a level of insanity that we didn't expect. This is a cast that takes what we say and amplifies it".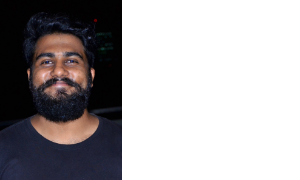 Pictured: Wayne White (Director)
When asked what the audience can expect from the play, both White and Stephen opt to amp up the intrigue without giving too much away – "pure madness, of course".
A Nightmare in Wonderland will take place on the 1st and 2nd of July 2022 at the Lionel Wendt Theatre from 7.30pm onwards. Tickets are priced Rs. 2500, Rs.2000, Rs.1800, Rs.1300 and Rs.800 (balcony) and are available for purchase at the Lionel Wendt Theatre. For more information about the play, visit The Mad Hatter's Collective on Facebook