The Creative Isle, in collaboration with The Foundation of Goodness are relaunching the CAN Market at a brand-new Venue this October! Having reached a very successful one-year milestone, the founder of this meaningful initiative Keshini Suraweera decided to expand the CAN Market to Colombo's hottest lifestyle venue, the One Galle Face Mall with the hope of creating opportunities for a larger community of entrepreneurs.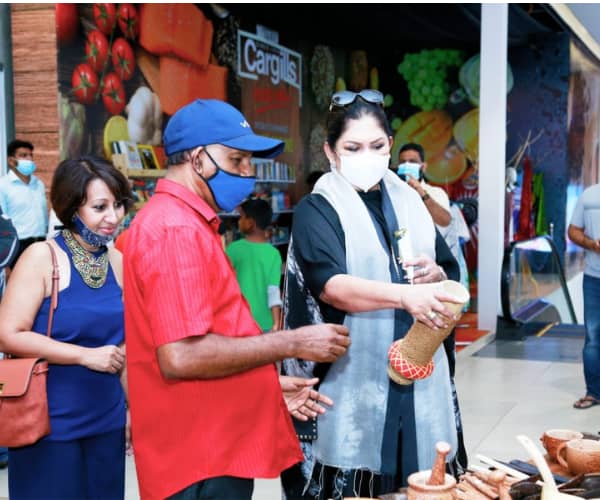 The CAN Weekend Market, a covid birthed initiative organised by the Creative Isle, is a platform created to support micro entrepreneurs severely affected by the pandemic. It houses entrepreneurs from across the island every weekend, giving them a place to market their products to the urban consumers. It helps encourage creative entrepreneurs to showcase their talent and creativity.
The products featured include artisanal food, local leather bags, footwear, cane and reed products, cosmetics, soaps and fragrances, arts and crafts, plants, batiks and many more creative innovations which aren't commonly available.
Speaking about her inspiration to start this initiative Keshini stated that her own experience as an entrepreneur led her to realise that with the whole country being in lockdown, small and medium scale entrepreneurs would face unprecedented challenges as never before. It was this realisation that spurred her to create the CAN market as a platform for SMEs to showcase their products and get a larger reach than they normally would. However, her effort did not end there. Having dawned on her that the patronage of their products on the platform alone would not be enough, she decided to take things a step further.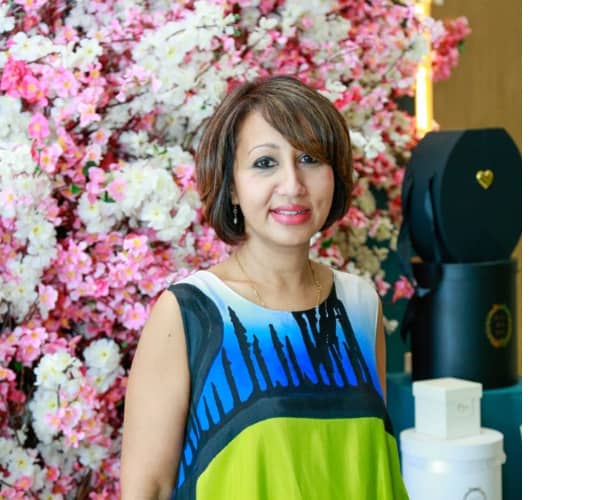 Pictured: Keshini
"The bigger problem was that the global pandemic created an economic climate that would stunt the growth for expansion of any given business. Acknowledging this I came up with another additional feature to the 'CAN Market' where these micro entrepreneurs were given B2B opportunities with larger, more established Sri Lankan business
icons. We were honoured to have the likes of Kasthuri Chellarajah, Hiran Cooray, Harpo Gooneratne, Dr. Sulochana Sigera, The Odel team, HNB & DFCC visiting to offer their support. The counsel and guidance which was given by them ignited hope and gave direction regarding how to move forward despite these dire circumstances" she elaborated.
Having expressed that it was her desire to have this initiative housed at various locations within the island, Keshini duly made the transition this year to Shangri La One Galle Face Mall. In light of this we spoke to the Country Manager of OGF Mr. Tim Wright about their collaboration with the CAN Market.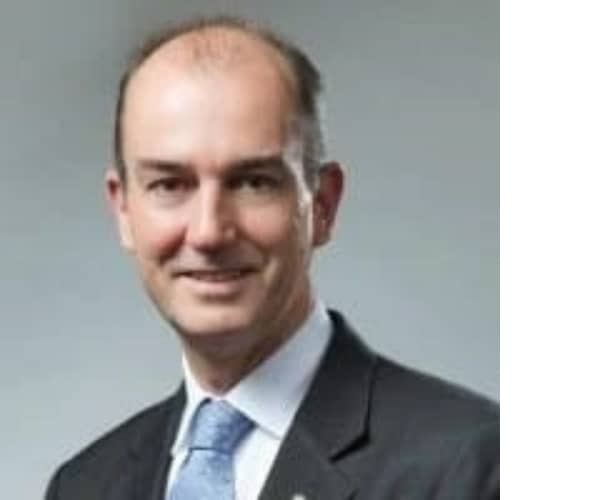 Pictured: Tim Wright
"We believe that this is a timely effort taken by Keshini together with the Foundation of Goodness to support budding entrepreneurs from rural areas that might not have the platform necessary to showcase their products to an international audience. Helping small businesses grow is a cause that is in line with our core values and beliefs and we look forward to a long-term continuous partnership through which we hope to extend a helping hand to the CAN Market entrepreneurs providing them the opportunity to grow with us. OGF offers a larger space, more footfall and a safe environment in compliance with all the necessary health guidelines to help create a comfortable environment for the entrepreneurs and a better, more comprehensive shopping experience for our customers" he said.
The founder of the "Foundation of Goodness" Kushil Gunesekara speaking about what inspired them to get involved with this initiative stated "When Keshini created this timely entrepreneurial spirit of bringing village produce mostly to the city, there was no hesitation whatsoever to encourage and motivate her, adding value as per the Foundation of Goodness experience of over 20 years working in the rural sector, knowing very well the resourceful talent and skills our people possess island wide. They need opportunities, training, exposure and guidance to fine tune their products for greater appeal."
Speaking about the support that Legendary Cricketer, businessmen and philanthropist Muttiah Muralitharan has given to the CAN Market initiative through the Foundation of Goodness, Kushil stated that Murali is not just a cricket icon but a smart, astute businessman whose innovative creations are second to none.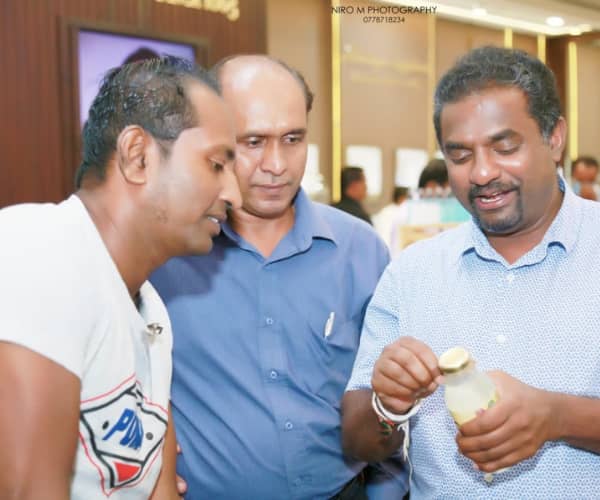 "His trademark is, Yes I Can and Never Give Up! These credentials are a rare combination and not only does his presence lift the stature of a worthy programme like this, it also enhances the prospects of these enterprising vendors being able to attract greater appeal for more visibility, to help them at a time when it's needed the most" Kushil added. Launching at the Galle Face Mall on the 23rd of October The CAN Market invites everyone to come and experience the plethora of innovative products that these talented Sri Lankan entrepreneurs have to offer! From vegan yoghurt and ice cream, to botanical terrarium jars to dehydrated soup in a bottle, the creativity of some of these products are great. What's more, they will also be hosting live action stalls featuring a number of artisans who will be making unique products like traditional Sri Lanka face masks, hand woven cane and reed bags, unique types of food and many more! From children, teens and adults of all ages this will provide an opportunity to learn about our cultural heritage and the more novel, creative products that the CAN market entrepreneurs have to offer! So make sure to not miss out on this exciting experience!
The Market will be open every weekend from 10.00 am to 10.00 pm.