Sri Lankan/Canadian singer 'Duava' has been making music for as long as he can remember. He found his voice as an artiste at the age of 5 and has been releasing his own music since. Over the years, Duava has released a number of songs; some of his own solo works and some in collaboration with global artistes like The LJ and Mandrazo. Currently, he is managed by Canadian record label Cave Music Group and more recently, he also joined 7Clouds, a record label and music curation brand on YouTube. His solo songs, 'You on You', 'Get Even' and 'Including You' has millions of views on YouTube just a few months after their release.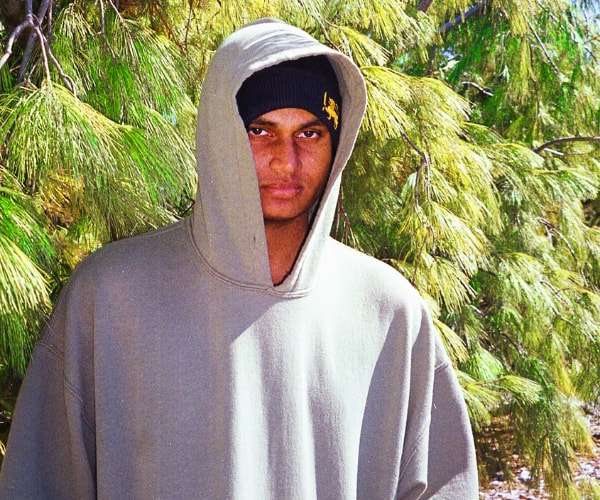 His latest song 'Colombo Rain' was released just a week ago and has since drawn a lot of local and international attention to it with many commending his incredible vocal range and style. Sri Lankans too have been showing their support to Duava congratulating the artiste for his new song and reminiscing of their own memories of the Colombo Rain. We talk to upcoming artiste Duava about his new song, his music and his ties with Sri Lanka.
Q

Tell us a little about yourself?
My name's Duava and I'm a Sri Lankan who was born in Bahrain and moved around a lot as a child, eventually, my family and I settled down in Canada when I was around 9. In turn, I experienced a lot of different cultures that helped me become the artiste and person I am today.
Q

What got you into music?
I was around 5 or 6 when I started making up my own songs on the piano and realising that I really love the craft. My organic bond with the piano turned into me developing a singing voice as I got older. By the time I was 13 or 14 years old I was producing, writing and recording my own songs.
Q

What's the first song you released?
The first song I released was called "RubaDuba Dub" and honestly looking back at it, I'm a little embarrassed to even talk about it. It was a really low-quality rap song that I recorded on a cheap mic my mom bought me back then. Even though my opinion on it today is pretty negative, I thought it was incredible when I made it, so I put it out on Soundcloud and everybody in school made fun of me.
Q

Since you've started, you've made quite a name for yourself. You signed with a label – Cave Music Group - and collaborated with artistes like TheLJ, Mandrazo and others – how has that been?
It's been great, LJ and Mandrazo have been long time collaborators for me. LJ is my label mate and manager at the label and Mandrazo has collaborated with me on a lot of music that we have distributed with large EDM labels like Magic Music and Tribal Trap. There are a few other artistes and producers I've worked with as well. I take pride in keeping my list of collaborators small, but crucial to my sound and development as an artiste.
Q

How do you approach your own solo music compared to your collaborations?
Whether it's a collaboration or a solo song, I always do my best to do a service to the music and make it better with my presence. To me, the difference in approaching a solo song compared to collaboration is mainly the input and opinions of other people that I show it to before the release. With a collaboration, I tend to listen to the other artistes a lot more and establish a middle ground where we can all be happy with the song. On the other hand, with a solo song, I tend to take all of the input with a grain of salt and see if it would make me feel the song more, rather than anybody else. My process in making music usually starts with laying down the melody I have in my head first. In most cases, it's in the shape of a vocal chop. The vocal chops I incorporate into my songs are what I like to call my signature sound. When recording the vocals, I like to make the lyrics up as I record each line and do everything as it comes to my head. To me, the first thing that comes to my head is usually what ends up being on the record, because it feels the most organic. Once all the production and vocals are recorded, I mix and master the music with my team.
Q

Your newest song Colombo Rain is a big hit and got a lot of attention from listeners worldwide. What's the story behind the song?
"Colombo Rain" is, simply put, a song that changed my life for the better. I wrote the song with my close friend and collaborator Doeno in my home studio. I was going through a period of not being able to make anything and having no creative juice. To be frank, being unable to create made me depressed and I mentally started going on a downward spiral. When I reached the lowest point of that sadness, the melody came to my head in a dream and I started to make the best song I've ever made. We recorded the song within the span of 2 hours and the lyrics came to me in a flood, like it was coming from the clouds above. I sang about missing the life my family and I used to have in Colombo, watching the rain and thunder through the window, being scared every time the thunderstruck. Even though at the time I was scared, looking back it's a beautiful memory I made with my family, in a place I'm proud to call my motherland. Every time I hear the song, it brings me back to those days and it puts me at ease. The response I've been receiving from those who listened to the song is honestly the best I've ever had from any song. People send me messages all the time about how the song makes them feel and how it helps them think about their childhood. The positive feedback and connection people had with the song really touches my heart, and I'm so grateful for it.
Q

From your music, it's clear you have very strong ties with Sri Lanka. As an artiste, how important is it for you to represent yourself as a Sri Lankan musician?
I'm so proud to be a Sri Lankan, I take it as my responsibility to be a role model and voice for Sri Lankans all around the world. We don't have a lot of representation around the world so it's really important to me that I help do that and gain attention for Sri Lanka worldwide. I want to use this platform to help and empower our people, I'll always be looking out and doing anything I can to spread a positive message. When I think about Sri Lanka, I think of the beautiful country that I used to live in and that my parents were raised in. Every time I go back, I'm reminded of all the potential and room for growth that the country has. It's so important that we work together to unite all the people in the country and turn all the fighting and hatred into peace.
Q

Your music and your collaborations vary between various genres; from rap to EDM and soul/alternative – how would you describe your style?
Musically, I like to call myself a chameleon. If I hear a sound I like, I use it and get inspired, regardless of the genre or culture. I'm a huge fan of R&B and rap music, but I also really love eastern music and African drum sounds. My song "You or You" is a good example of me mixing R&B with some Bollywood and eastern runs. "Including You" was my take on having a pop ballad and putting it together with rap drums and EDM synths. I have a lot of music in the works that show a lot of diversity, I'm really proud of everything that's going to be coming throughout the rest of this year.
Q

Have you ever performed your music live?
Doing my first show is something I've been looking forward to for years. I've been waiting for my music to grow enough for me to come out with a bang and have a great show. I feel like I'm finally at a point where my music has reached enough people for me to finally do it. Due to the current state of the world and this deadly pandemic, I had to put that side of music to the side, but as soon as I'm able to, I'm going to start promoting and doing live performances of my own. I hope to come to Sri Lanka and have an incredible live concert sometime in the near future.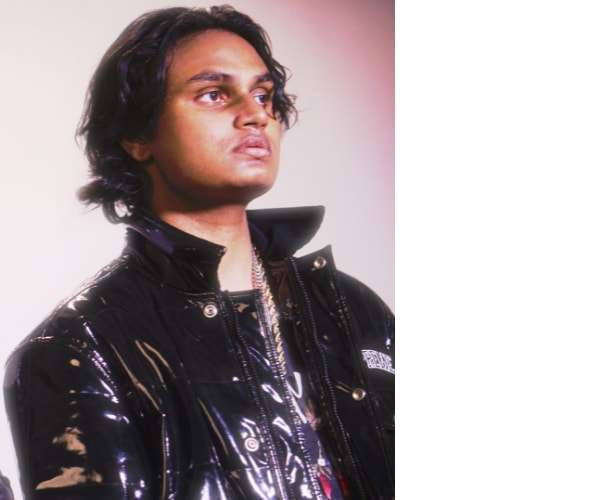 Q

You've released a lot of music, any particular favourite?
"Colombo Rain" is my favourite song. The way it makes me feel is just unmatched and that's why I hold it at such a high value.
Q

What kind of music inspires you as an artiste?
My biggest inspirations musically are artistes like Michael Jackson, Drake, Usher and Justin Timberlake, just to name a few. These artistes inspired me and helped shape the sound of my music today, and I'm so grateful for their existence.
Q

What's your feel-good song?
My current feel-good song is one that I've had in the works for a long time now. I'm not sure if I can reveal its name just yet, but when it comes out, I'm sure the clubs are going to love it.
This is the short version of what is going to be a lifelong answer. I plan to release music till the day my soul leaves this earth and inspire as many people as I can while I'm here. My ultimate goal is to bring the world any value that I can provide to it. With my platform, I promise to do everything I can to help those in need and create a better life for the next generation and everybody who will come after me. I will work all my life to push the sound of music to a new level and be the best Duava I can be.