Life Without Green, an exhibition by Sanjaya Gunarathna will be held at the Lionel Wendt Art Gallery, Colombo 7 on the 25th and 26th of February from 10 am to 7 pm.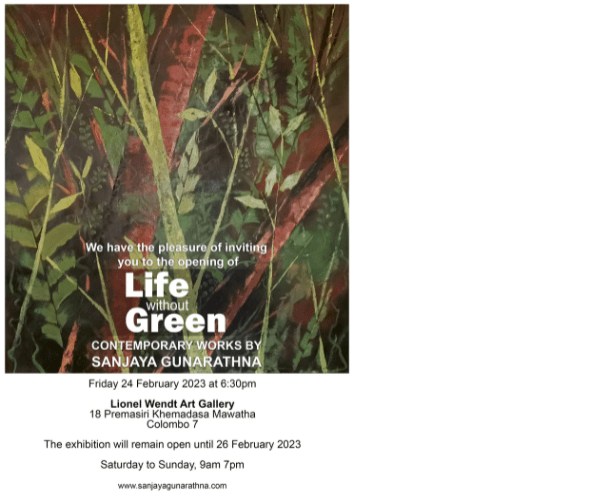 "For me, the basic concept for this art exhibition is formed in the situation of the corona pandemic. This can be considered as a serious warning given by nature to the entire world" states Sanjaya, adding that with development there is destruction to the environment on a large scale. "Concrete forests, air pollution, industrialization, water pollution, etc. and with the competition for the production and marketing of goods throughout the world, humans have neglected the environment.
In my opinion, there is no real benefit of this development causing the destruction of nature. Looking at today's society, it is evident that there is a tendency for people to suffer from excessive mental stress, epidemics, and cancer" states the artist while adding that he is hoping to convey this message through his paintings using oil paint and acrylic medium.