Singer and producer Hibshi is blowing up on social media after creating hilarious song shorts based on the all-too-relatable frustrations of every Sri Lankan. What started off with a song of heartbreak dedicated to all taxi company drivers who cancel card hires and an all too relevant 'not 30, not worthy' song based on vaccinations; Hibshi found a surge in reactions with the release of his 'Rant' song at a certain telecommunication company in Sri Lanka and the 'Ex Diss' that were shared collectively over 21,000 times on Instagram since its recent release. In conversation with Daily Mirror Life, Hibshi talks to us about his music, style and everything in between.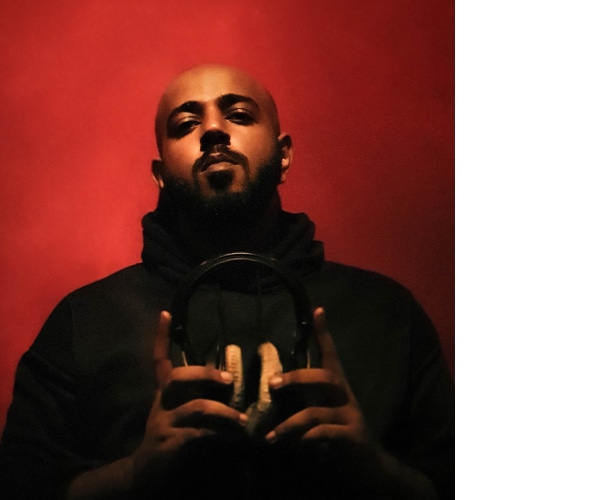 Your latest video series of song shorts have gone viral over the last few weeks. People are loving the humour and relatability of it all. How did this start?
Believe it or not, this was never really supposed to be a 'series' or even a thing! I woke up one day and had the idea to do what I thought would be a maybe-funny song on the card hire cancels because it was a genuine frustration I've been dealing with, and there was this instant traction and engagement with this video that I was super fascinated by. So, I did another. And another. And then the 'Rant' song and the 'Ex Diss' just blew up when it was released. My biggest takeaway from this was that if certain things frustrate me, chances are, it's frustrating a whole lot of other people".
You officially began your music career back in 2014 working under producer Azlan Shariffdeen. But what's the unofficial start to your story with music?
I don't remember a time when music wasn't around. Most of my family sings, as does my extended family, some of whom I also watched playing the keys growing up. By the fifth grade, I was writing songs and by the seventh grade, music was becoming an all-consuming hobby that was getting me thrown out of class because my friends and I would sit in the back and sing or very poorly (and quietly) battle rap each other.
Working with Azlan for 3 years, you've really built your music career from the ground up; learning all the ropes before entering the industry independently. What has that taught you?
A couple of things. One of them was being around Azi (Azlan) very early in my music career and watching him build an identity and a brand around an artiste he was managing at the time. The importance of the aesthetics and the personality that came with an artiste wasn't something that had occurred to me. And the full extent of it probably didn't occur to me till much later. Maybe, even more importantly than that, I got to put a lot of time into honing my writing and production. I'm a big believer of the 10,000-hour rule. Especially when it comes to all things creative. I've poured years and years into my writing and production, and working with Azi, I learned to set the bar very high for myself especially in terms of the quality I wanted to accomplish. I like to think I've gotten there now, or at least; I've come close.
Your very first international song release back in 2017 with 'Cold Beer' and then 'Missing You' were so well received – what was it like releasing your own music?
At that time, I thought of myself completely and only as a producer. This was when the global EDM movement was happening and producer artists like Avicii, Calvin Harris and Skrillex were blowing up. That created an opportunity for producers to be artists. While I dabbled in that sound, I didn't fully find what would become my sound (at the time) till around 2016/2017 when EDM was finally crossing over into Pop music, which finally allowed me not only to produce music but also write lyrics and melodies and feature vocals on these songs, which was something I enjoyed.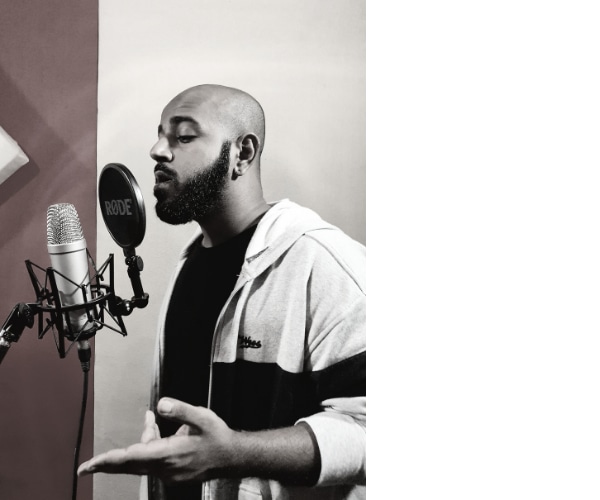 You've achieved some great milestones in your career but 2021 really kicked things off for you. Your English remix of Iraj and Ranidu's Ninda Noyana Handawe got popular fast – what's the story behind it?
For the last couple of years, I've toyed with the idea of developing a very specific Singlish sound, purely targeted at locals. It was just before and during this recent lockdown that I found myself very accidentally begin working towards this vision. So, while I was developing lots of original music, I had also started doing two types of social media content that seemed to strike a chord with Lankan listeners. One was obviously the playful, funny 'joke' songs centred around very Sri Lankan themes and secondly, I was doing English flips of Sinhala songs I liked. The first one I did was an English flip of the 'Manike Mage Hithe Cover' by Yohani, which people seemed to dig. I followed that up with Ninda Noyana Handawa. It wasn't supposed to be anything more than a 1 minute Instagram video, but it just so happened that this artiste Chamel, who I've gotten to work with on and off in the recent past, was doing mashups of popular Sinhala songs with popular international songs. And we both, very coincidentally, began remixing Ninda Noyana at the same time. He happened to hear mine on IG, and the rest is history. I'd definitely give props to him on that because the full version of that remix wouldn't exist if not for him.
You are also one of the two in the duo that is Middle Class Richkids – an act that is just a year old but has hit some great milestones of its own. Is Hibshi and Middle-Class Richkids two different personas?
In a way, yes; two very different personas. When I started Hibshi I was just winging it; I had no brand or aesthetics, I was just going with the flow. But with Middle Class Richkids, it was my way of creating a project with the hope of applying everything I've learned with Hibshi and trying to do it right so that there is a consistent sound, imagery and aesthetics. Everything about Middle Class Richkids just has a little bit more planning and detailing that goes with it. Hibshi is now a more locally-driven project while Middle Class Richkids will continue to be internationally focused.
As a producer, are you a perfectionist or are you more relaxed?
I think I'm a combination of both. I'm a perfectionist where I need to be, and I'm particular about how my end product needs to sound and I'll do everything within my control to get it there. But I think artistes and producers get caught up in minute details that really don't contribute to the success of your end product. I'm also very big on simplicity and the idea that 'less is more.' Both with production and songwriting. To me, good songwriting is very conversational, personal and 'visual' in its details. I'm not looking to deliver complex thoughts. Good songwriting is plainspoken to me.
You mentioned that all of this is just a prequel to the main event – what's in store for your career?
I briefly touched on the Singlish sound I've been curating before. For someone who spent most of my career developing the right types of sound that would cater to international audiences, I'm super excited about finally curating something that I think would be a very special sound for SL. And something I think is unlike anything we've heard. And I get to work with some of my favourite artists in the home scene. All I can say is enjoy the funny songs and the Singlish covers for the moment, but keep your eyes and ears open for a very special new sound that's in the works.
Hibshi is a singer, songwriter and producer who started his career back in 2014. In 2017, his single 'Yours Truly' dominated local YES Homegrown charts for 12 weeks and was awarded 'Listener Pick Award' at the 2017 YES Homegrown Awards. Hibshi also released his first international song 'Cold Beer' under the label arm of popular YouTube channel with over 3+ million subscribers, Mr Revillz and was the first Sri Lankan song to exceed a million streams on Spotify. His next single 'Missing You' followed with similar success, making Hibshi the highest streamed Sri Lankan artist on Spotify. Hibshi is also one part of the duo that makes up Middle Class Richkids, a fresh electronic pop project with over 5 million streams across platforms. Apart from releasing his own work, Hibshi has produced music for some of Sri Lanka's most popular local artistes.