Multifaceted and accomplished musician and businessman, Azlan Shariffdeen is the man behind the theme song 'I'm Running' for American crime-thriller movie, Night Walk starring Academy Award nominees Mickey Rourke and Eric Roberts. Shariffdeen co-wrote and co-produced 'I'm Running' with actor Federick James Koch (also starring in the movie) and had two of his other songs titled 'Always Meant To Be' and 'Don't Know Why', written and produced with Alston Koch, featured in the movie as well. The first Moroccan film to get Hollywood distribution through Lionsgate Productions, Night Walk has already won numerous film festival awards in Moscow and Prague including winning Best Screenplay and Best Supporting Actor at the Prague Film Festival.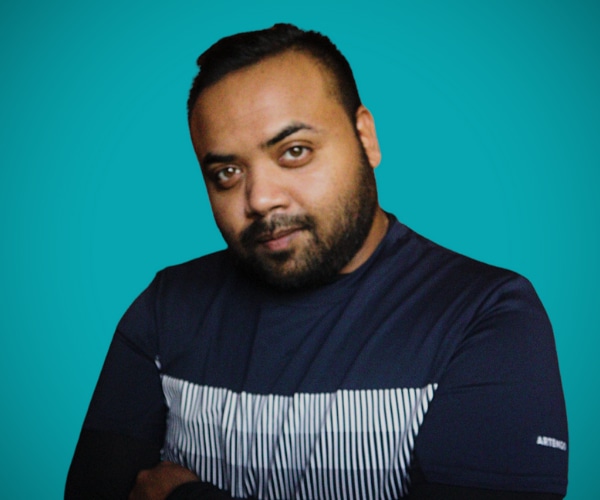 Shariffdeen's 'I'm Running' was officially released to the public on the 15th of June and the accompanying music video for the song was released on the 3rd of July on YouTube. This is not Shariffdeen's first time in the spotlight, having produced an Australian chart-topping track 'Don't Funk With Me' with Alston Koch in 2012. Locally, he has written and produced music for artists such as Daddy with 'Chandrayan Pidu', Iraj with 'Giniyam Rae' and many more and is projected to release new music with popular band Gypsies and singer Corrine Almeida. He has also produced over 750 commercial videos for top brands such as Sri Lanka Airlines, Sri Lanka Tourism, McDonald's, and Pizza Hut. Shariffdeen is also the Director of Friday Entertainment, Podhub, WES Music and most recently, of Relay Sports Technology as he aims to launch his latest invention 'Replay', a cricket and tennis bowling machine.
We catch up with Shariffdeen over his new song, work and the art of doing it all.
How did you get into producing music for the movie?
Actually, I was approached by Alston Koch to produce the theme song for the movie and some other tracks. Alston is a good friend and a mentor of mine and he's been a household name since the 70's and the 80's with his work with Air Supply and Dannii Minogue. I actually produced an album for him in 2012 called 'Don't Funk With Me' which charted really well in Australia and we've been working together on and off for the last 10 years. When Alston got involved with the Directors and Producers of Night Walk back in 2018, he came to me and asked if I was interested in coming on board because he wanted someone who could produce a song with a contemporary cinematic touch to it and I said 'of course I am!'.
The main theme song 'I'm Running' is sung by actor Federick James Koch who also co-wrote and produced the song with you. How did this collaboration come about?
Alston's son James plays one of the key actors in the movie and we got together to write the song. So within a couple of hours, we had the lyrics down and because James has this super raspy voice, we thought he should be the one to sing it as well and to complement his style we went with an electro pop-rock kind of genre.
What's the process of producing music for a movie?
The important thing to remember when writing music for a movie is that the music must be something that gives you a feeling of what the plot is all about. Night Walk is about injustice where the main character is framed for murder, and he's lost his loved ones and he's trying to fight against the system and the injustice. So, when we wrote 'I'm Running' the concept was that he is constantly running from injustice, from prejudice and from corrupt systems. When we wrote the song and when we thought of the melody and the chord progressions, we wanted it to reflect the mood of the movie – dark and melancholy with a little bit of hope. The other important thing about writing music for a film is that you get so many different opinions from people so there is just this process of constantly negotiating where you keep bouncing back and forth with the track. In our field, everyone has an opinion and experience has allowed me to learn that you kind of have to learn to take these different opinions. The key is to find the balance between everyone's opinion and not losing yourself in them. That's the trick.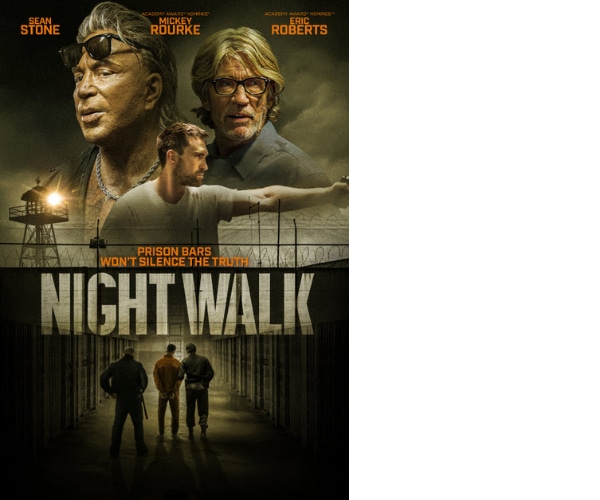 What's your music producing process like?
Honestly, it depends. Some songs don't take too long and some songs just do. I've written music for artists that have millions of views on YouTube and those songs took just half an hour to write, 2 days to produce and was released in just a week. At the same time, I've made music where it takes a lot more time. When I'm writing songs, I like to play around with chords. I'm a self-taught multi-instrumentalist so I play drums, bass, guitar and keyboard but I generally write songs either on keyboard or guitar. My process is starting with a melody and getting the beat going and finding the flow and then just mumbling all sorts of words that come into your head (very often it's just random swear words for me!) just to get a feel of what kind of words in terms of syllables and duration of words would fit into the song.
It's obvious that you have such a great connection with music. Take us back to the start – was music always the dream?
I'm all self-taught – when it comes to music, playing instruments - everything. My first memory of getting into music was when I was around 6 years old, going to the keyboard my parents bought for my sister and playing it for the first time and everything just making sense. My mom of course, tried to enrol me in classes but I hated it because it was super rigid and very traditional. Music has always been more than that for me. Today, I've produced music for some of Sri Lanka's top artists like Daddy, Iraj and Natasha Rathnayake but I still remember being 10 and auditioning for the school choir and being told I wasn't good enough to make the cut because I didn't sing the traditional way. It's always a process of learning and even still – despite having been in the industry for so long, I still consider myself to be learning. Leaving a legacy is the dream, whether it comes through music or my work in film /video directing – it doesn't matter.
Any musical inspirations?
Would you believe me if I said I actually don't actively listen to much music? I will only really get into music when I need to, where for example, I've been approached by someone to produce music for them. Then I'll do a deep dive and look into the genre and see what's trending. But I do have some musical inspirations – Bryan Adams and Journey from the 80's, producer Max Martin from the 90's who's responsible for the hits by Backstreet Boys and Britney Spears and I'm super influenced by Ryan Tedder of One Republic and Chris Martin of Coldplay and one of my favourite genres just happens to be cinematic music, so a lot of Hans Zimmer as well.
What change would you like to see in the music industry?
The hesitancy we have in promoting our local music. I think much of our leftover post-colonial mentality has us thinking that only whatever has been approved overseas is worthy of recognition here. It's frustrating that our own country won't play good music from talented local artists – especially when we have plenty of them! Ultimately, the deciding factor on whether you will play a song or not shouldn't be whether it's a local or a foreign song but whether it fits the format of the medium. I'd love to see us be more confident in our own work without waiting for it to have ties to something overseas.
It's incredible how you've really diversified into different areas when it comes to your career. You are a songwriter, a producer, a video director, a lecturer and most recently an inventor. How are you doing everything at once?
I'm a creative person in general and I need to do a lot of different things to keep me interested and stimulated and I'm always someone who enjoys dabbling in new things. I was a former university lecturer in strategic marketing and I even ran a restaurant for 2-3 years. So I've done multiple things over the years and really loved the experience of it all. My newest venture is an invention I made - a cricket and tennis bowling machine called 'Replay' that I hope to launch end of this year. Ultimately my goal has always been to generate passive income through my businesses and that's why this new invention is super important for me because it will give me the opportunity and time to set up a record label and build the proper infrastructure for music that we didn't have growing up here.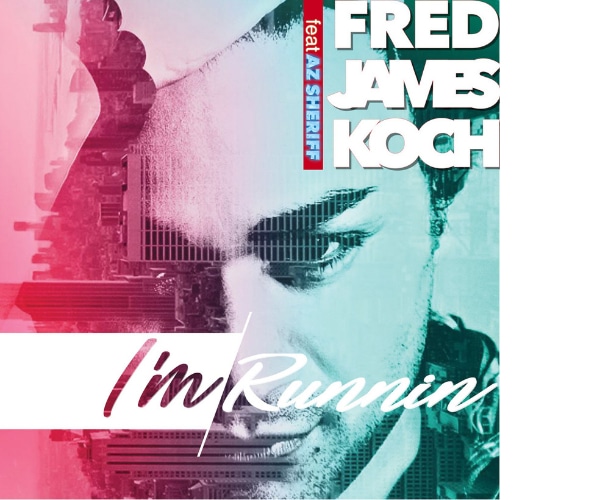 The success of all your ventures clearly challenges the idea of 'jack of all trades, master of none'. What's something you'd like young people to know?
For me, it's 'Jack of all trades, master of some'. I want to challenge the notion that you can't indulge in your studies and your creativity at the same time. I don't see why it has to be a trade-off. If there's anything I hope people can take away from what I do – it's that you can pursue every idea and still do it well. All that limits you is your efforts. I think if you are doing things you love, there is all the chance in the world that you will be really good at it because then it just doesn't become work.
You clearly love being busy – what is next for you?
I'm a dreamer so I have so many things I want to do next. I'd love to see the new invention kick off well so I'm really gearing up for it. Musicwise, I have a few projects both locally and abroad. There is another potential movie music production in the pipeline, so fingers crossed for that! I'm always interested in venturing into new things so who knows, I might even start my own youth political party!