The famed duo, Laurent Brunetti and Mario Pacchioli of Les Monsieur Monsieur visited Sri Lanka on its South Asia tour leg on the occasion of Francophonie 2023. The duo was hosted by the Embassy of Switzerland to Sri Lanka and the Maldives together with the International Organisation of la Francophonie to perform a theatrical show of French and Swiss songs across three key cities in the country for the annual celebration of the French language and Francophonie culture.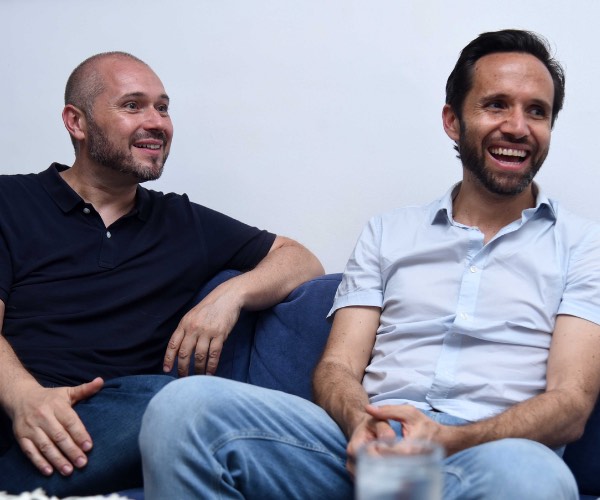 Lyricist Laurent Brunetti and Composer Mario Pacchioli have been in music all their lives, both having carved a name for themselves in the music industry not only as an act under the name Les Monsieur Monsieur but also individually. With five albums to his credit, Laurent writes for other artists and actively works to link theatrical art with musical performance while Mario holds a Golden record in Switzerland and four albums to his credit, known for his symphonic work for orchestra, voice and choir.
This year marks the duo's tenth year in being a part of Francophonie and the tenth edition tour comprised of original and popular songs, referring to the great works of the French and Swiss composers. The duo performed in Colombo, Kandy and Jaffna and held masterclasses at selected university venues.
In an exclusive interview with the Daily Mirror, Laurent and Mario gets candid about their music, their inspirations and the celebration of the French language;
Q Welcome to Sri Lanka. You are here as a part of your South Asia tour on the occasion of Francophonie 2023 – how has it been so far?
Wonderful really! Our South Asia tour started 10 days ago. We went to Mumbai, Bangladesh and now we are in Sri Lanka to perform and conduct masterclasses. Afterwards we will be going to Myanmar.
Q It's your 10th consecutive year performing for Francophonie, how did Les Monsieur Monsieur get involved?
We were first invited to perform at Francophonie in South Korea 10 years ago and then every year since, we've had this wonderful opportunity to represent our country in over 25 countries across 4 continents and make people discover and go on a journey of our languages and our history. When we first started performing for Francophone, we only did popular French songs and then over time, we sang our own songs. This year of course is special given that it's our 10th year being a part of this, and we want to celebrate that.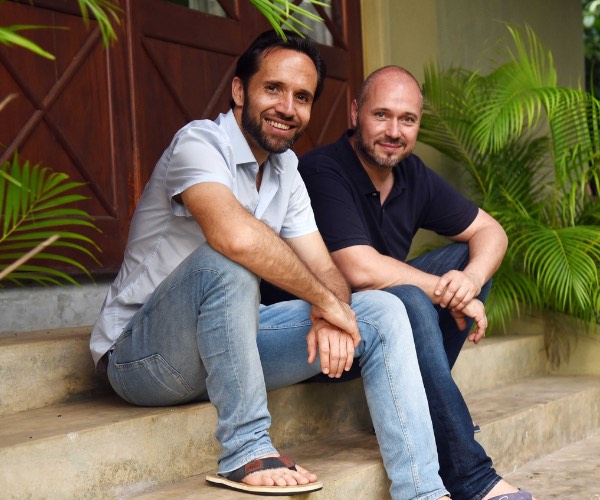 Q Do you have a special line up for this year's performance at Francophone?
Yes, this year we decided to do a medley of our music journey over the 10 years. We will sing the first song we wrote together, 'Language, With No Borders' which is a very special song written half in Romansh and the other half in French because when we met, one didn't speak French and the other didn't speak Romansh so we could only communicate through music. We will perform Swiss songs that will highlight our four national languages and of course, some French classics. We will perform our songs from over the years and some new songs we wrote especially for Francophone. We try to express ourselves theatrically when we perform so that people can relate and make their own stories with the songs even if they don't speak French.
Q How did you both get into music?
Mario: Laurent and I grew up in two different parts of Switzerland. Laurent from Lausanne which is west of Switzerland and French speaking, and I am from Kanton Graubünden which is east of Switzerland and Romansh speaking. We both grew up with families with a musical history, Laurent's father was a singer and Laurent used to sing with him and my mother and grandfather had strong ties in music as well so we both got into music at a very early age.
Laurent: Starting a career in music for me was just natural. I wanted to do the same thing as my father. Of course, I initially started off doing a 'normal' job, working in corporate but as much as I enjoyed that, I knew that music was the real passion.
Mario: Quite similar for me as well. I knew since I was a child that I wanted to do music. I started work as a teacher, but I kept coming back to do music, so it was just evident that this is what I wanted to do. We just kept coming back to it naturally – it was always going to be music.
Q How did Les Monsieur Monsieur happen?
Mario: When we met, we both had individual music careers. I was a composer and Laurent was as a lyricist. We met at a TV show in Switzerland back in 2004. It was a programme for the Swiss National Day where they had one singer for each of the four national languages – French, Italian, German and Romansh. When we were rehearsing together, we both just clicked. Laurent was searching for a composer and I was looking for a lyricist so that's how it all started, 17 years ago. We both make music together but we also have our own individual work as well.
Q And what signature styles do you both bring that makes Les Monsieur Monsieur?
Mario: I bring melody. When I was a child, I listened to a lot of Italian opera and folklore music and it was always the melody that struck me. As a composer, that's the most important thing – to write melodies that when people hear it, it's stuck in their head.
Laurent: Naturally, words. The text is very important for me. I mix different words to express my emotions and how I see the world because when I write, I hear the melody in the words but I can't actually turn my words into melody. That's what makes us work because when I write, Mario already knows the melody I heard when I wrote it. I write the words and Mario makes the words sing.
Q Francophone celebrates the French language. What makes the French language so powerful?
With our experience in over 25 countries over 10 years , wherever we go we see that people love the French language. When they hear French, they think of Paris, they think of romance. French is the language of love. In music especially, French is such a rich, powerful language to play with. Even if you don't speak it, there are so many ways to make you feel the French language, just the way its spoken can convey whether it's funny, sad or romantic. It's a beautiful language and it must be celebrated.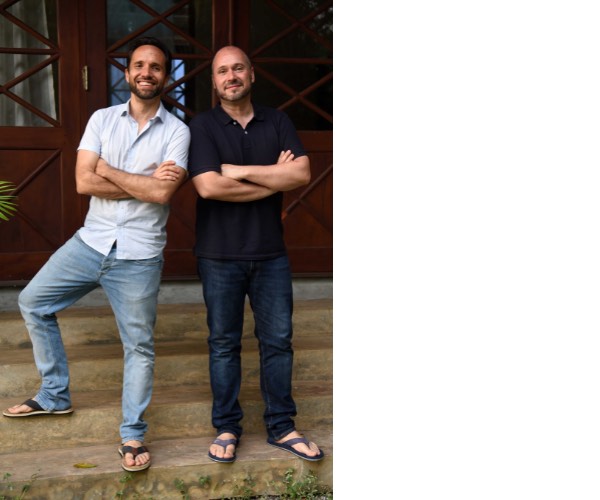 Q Having been to so many different countries on tour, doing masterclasses etc., how has that affected your music?
When we are in a different country, we go to do an exchange; of music and of our cultures. We have questions, they have questions and in exchanging music, it erases all barriers between us immediately. Our travels, the people we've met, the experiences add colour to our words in our work. Every new experience colours our work. Even if we don't really know what the colour will be, we know our music will be different for it. For example, being here in Sri Lanka, we immediately got such an amazing energy off this country. Everyone here is always smiling. We don't know what's in store for us here, but we already know it will be amazing.
PIX by Nisal Baduge