The fashion flock gathered at the Galle Face Hotel to catch the action on the ramp on day 2 of HSBC Colombo Fashion Week. Seasoned Sri Lankan designers such as Gihan Ediriweera, Dimuthu Sahabandu, Dinushi Pamunuwa, Brian Kerkoven, Jaish Jayasinghe and Amilani Perera were joined by Turkish designer Cigdem Akin. Bold designs and wearable creations in a profusion of colours dominated the runway on day 2. Artisanal crafts such as batik and bobbin lace were also out in full force as designers paid homage to traditional craft forms.
Here is what Ajai Vir Singh (Founder and President) and Fazeena Rajabdeen (Shared CEO and Director) had to say.
Day 2 was amazing, it carried the momentum from Day 1. We saw some strong showing by the designers. CFW started its journey in 2003 at the Galle Face Hotel and having the show here is very special.



The architectural backdrop of the Galle Face Hotel provided a stunning backdrop for Day 2 of CFW. The designers continue to up their game and this bodes well for fashion in Sri Lanka.
Gihan Ediriweera
Veering just slightly away from the tie and dye techniques that are associated with Gihan, he has bravely stepped up and created some fabulous batik prints paying homage to florals inspired by Japanese cherry blossoms. A hands on designer who is involved in every step of creating his batik fabrics, Gihan has played with silhouettes to create interesting looks for this monochromatic collection.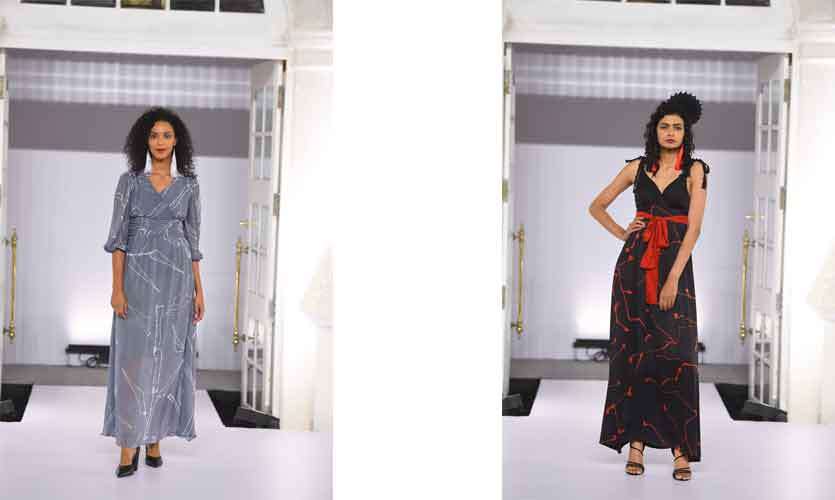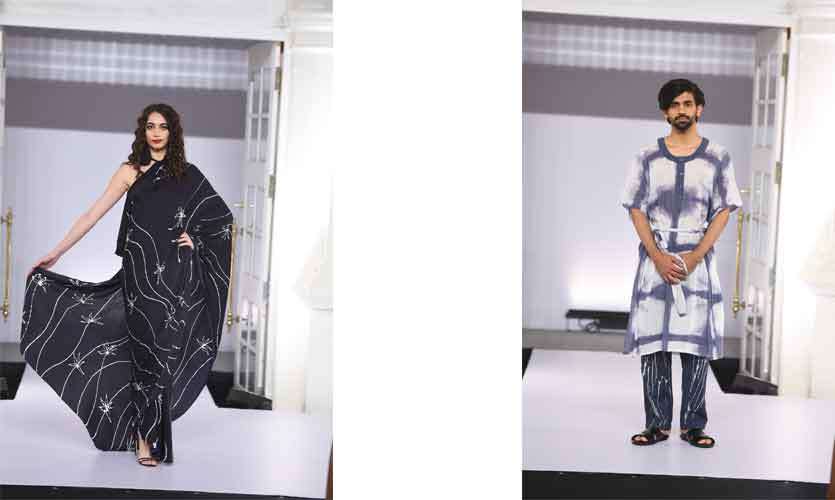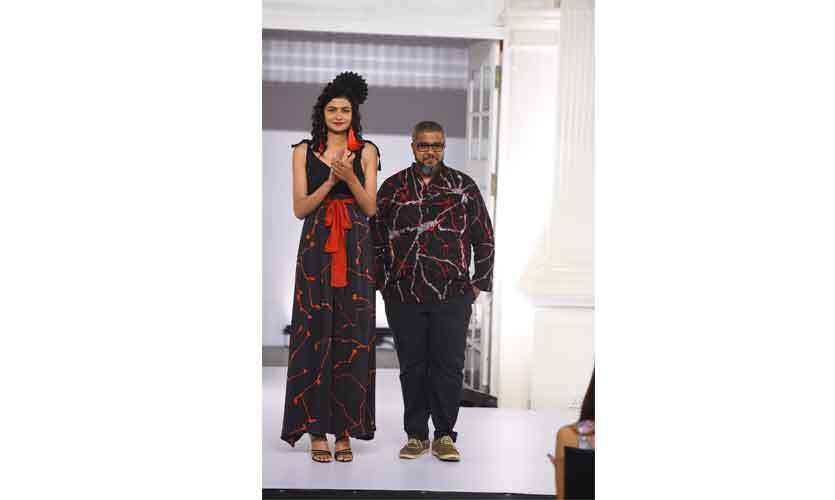 Dimuthu Sahabandu
Dimuthu's forte lies in his ability to manipulate fabric to create stunning looks. Give him a plain fabric and he will ruche it, pleat it or just weave his incomparable magic and create a stunning gown. This collection is no exception. Heavily embellished high fashion clothes with nuances of Hollywood glamour bring together Dimuthu's signature style in this collection. He truly deserves the accolade of being one of Sri Lanka's finest couture designers.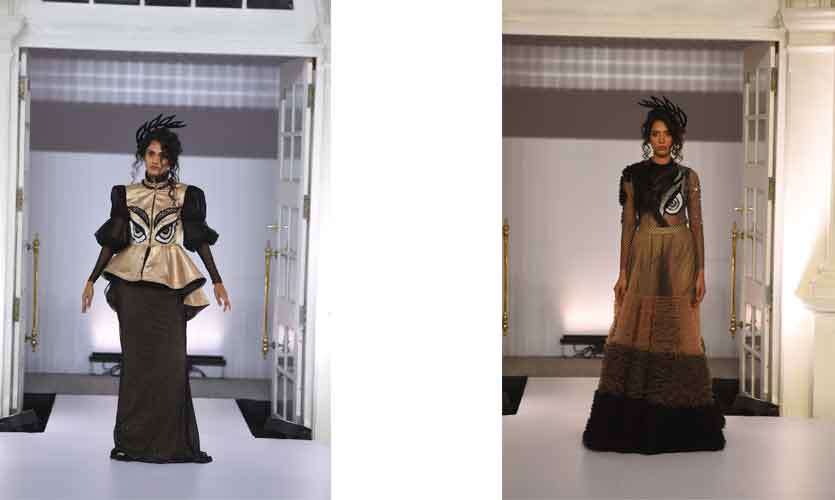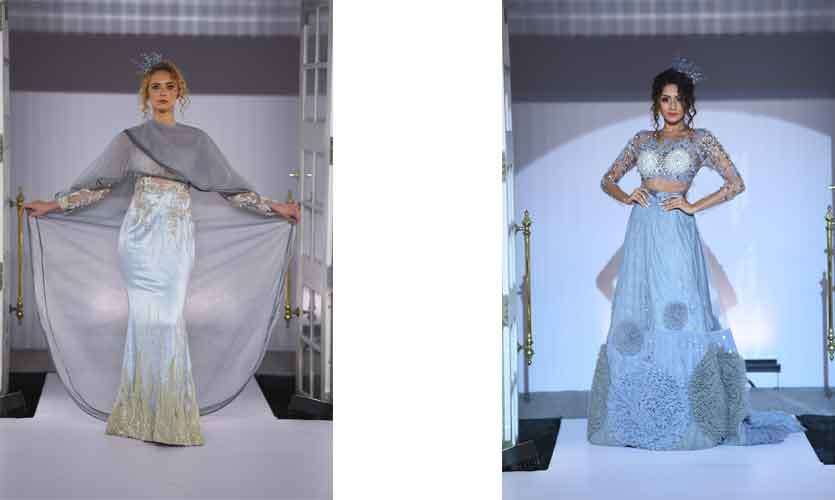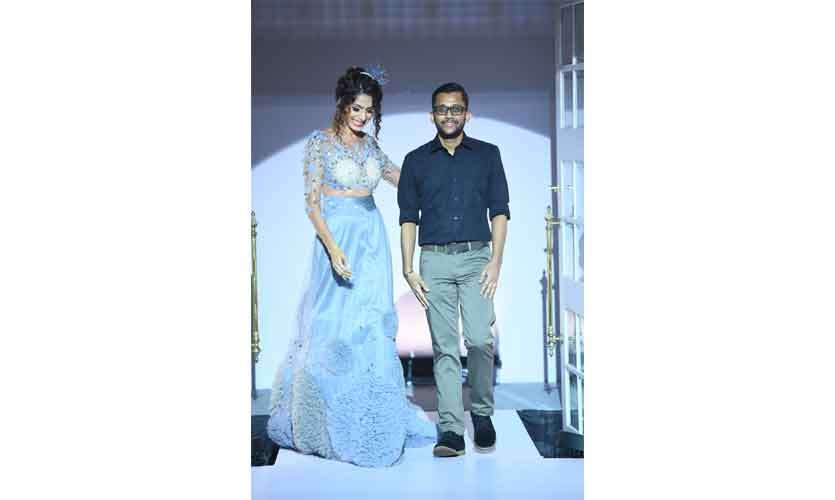 Dinushi Pamunuwa (La Pard)
Keeping her silhouettes simple, soft and feminine, designer Dinushi has created a collection of instantly wearable clothes. She has taken elements of lingerie, another of her strong points and infused it into her collection. Using silver and gold hues her designs created in batik are further embellished with intricate beadwork. Her designs are simple but the effective use of colour combinations marks her undeniable signature.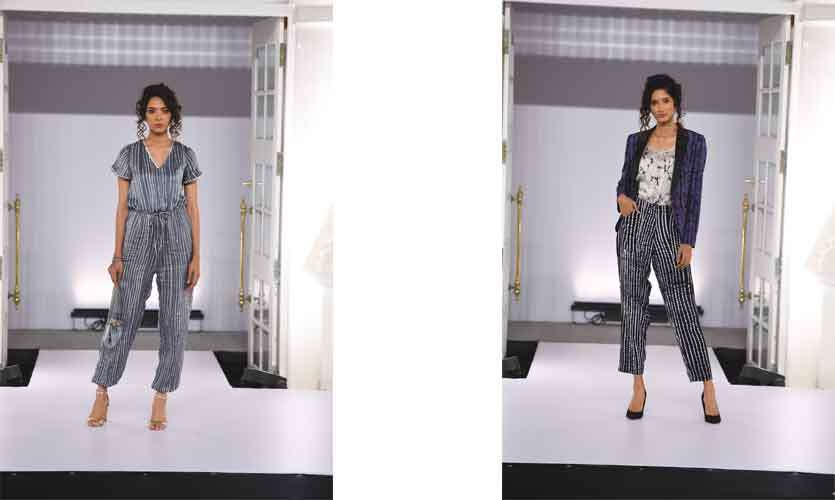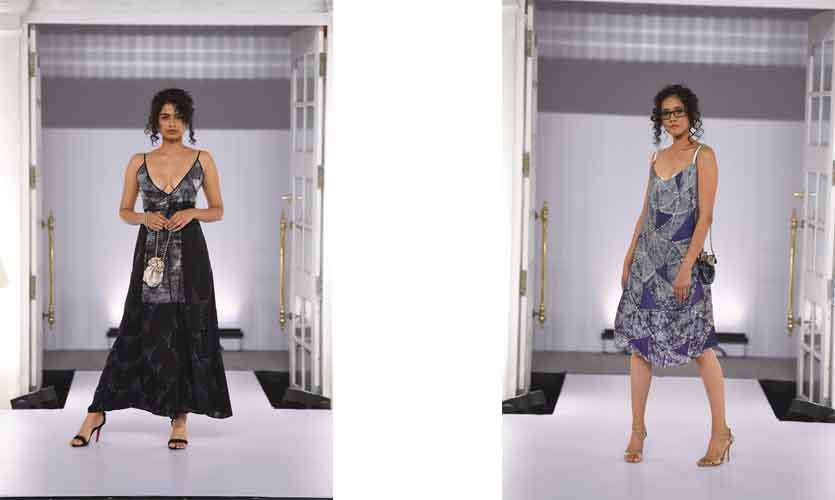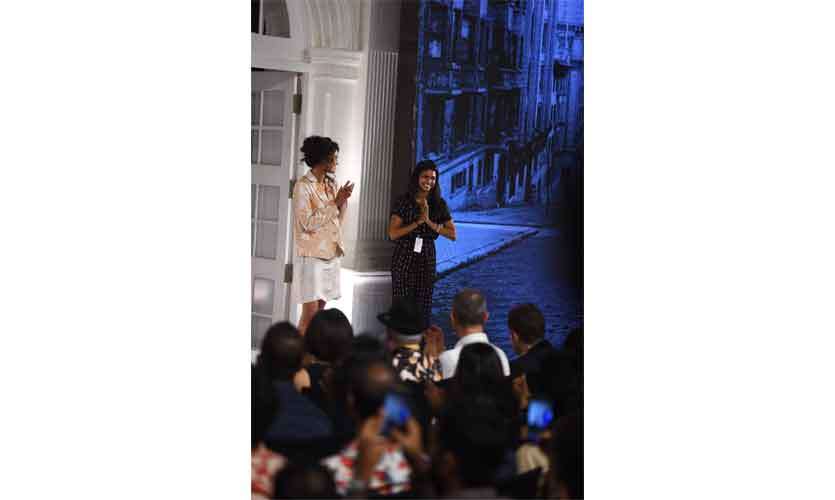 Jaish Jayasingha
An explosion of colour erupted on the runway from the moment the first model stepped out on the ramp. Constantly attuned to nature, this seasoned designer Jaish uses water, a natural element as her inspiration for this collection. Featuring an abundance of ruffles and frills to demonstrate the fluidity of water, Jaish has created soft flowing silhouettes and included saris for which she is best known for.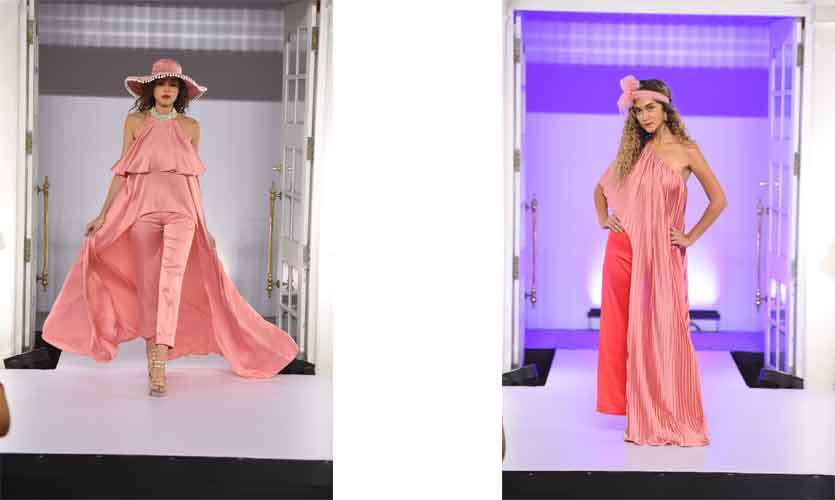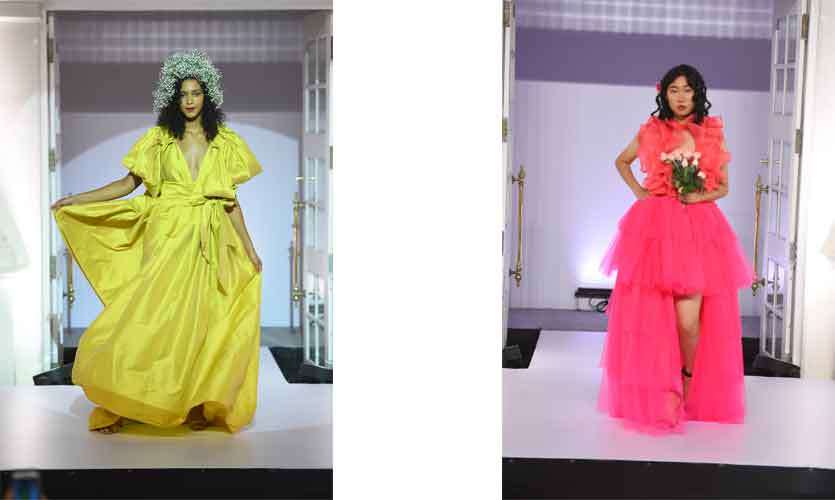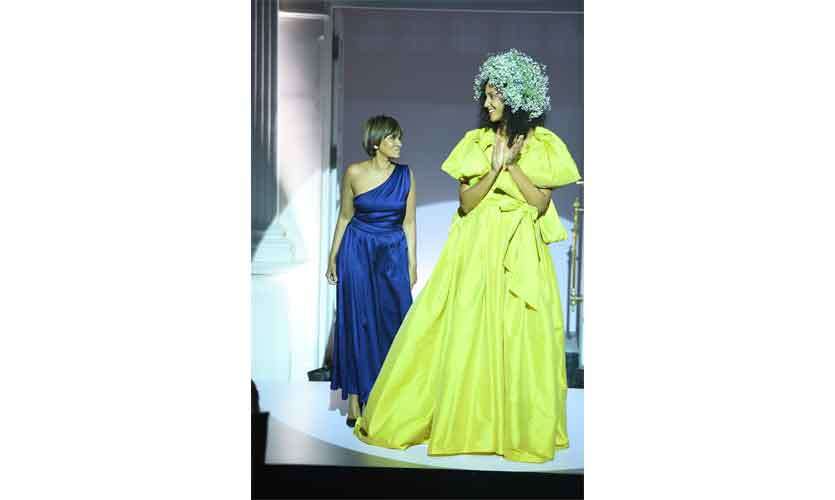 Brian Kerkoven
The Kerkoven Girl marks Brian's successful attempt to create a collection of fun silhouettes for an adventurous woman. The pieces range from fun to formal while following a theme right through the collection. He shows his adventurous streak by using a range of fabrics from chiffons to heavier fabrics to showcase the full spectrum of his design skill set.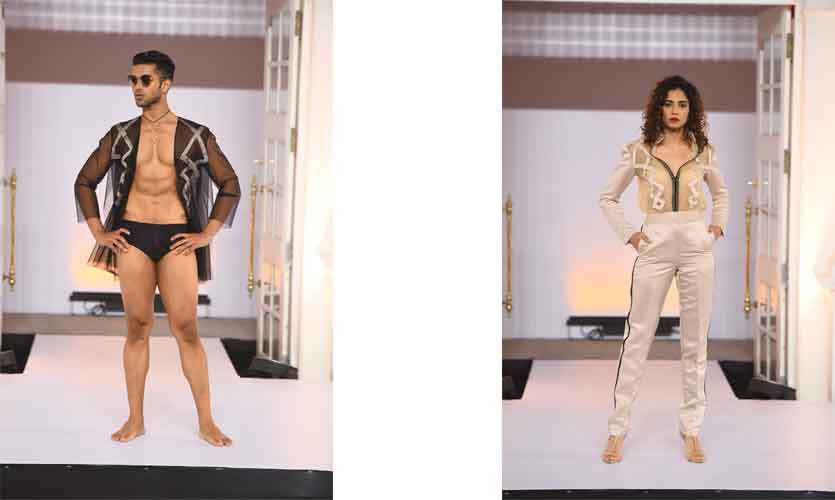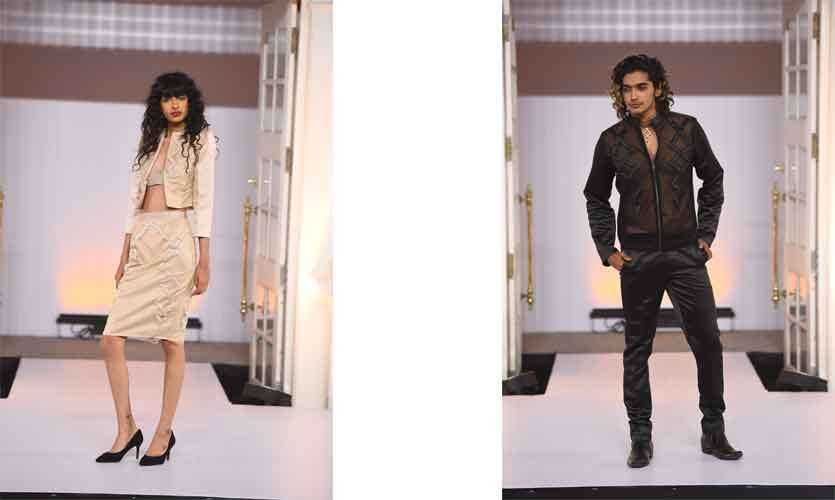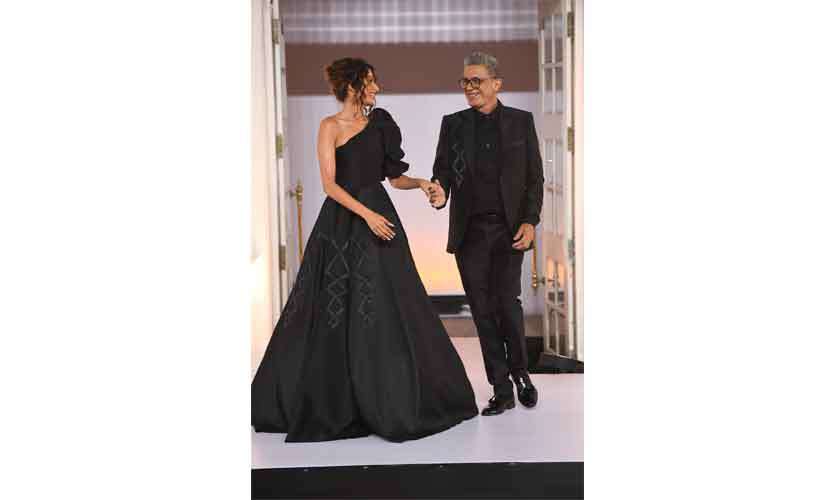 Amilani Perera
Always inspired by her heritage, in this collection Amilani Perera uses the Sri Lankan traditional Kandyan folk dance, the Mayura Wannama as her inspiration. She has used various methods of intricate embroidery to embellish her fabrics. Her silhouettes are dramatic and the details add visual interest. This collection is made from 100% cruelty-free vegan materials.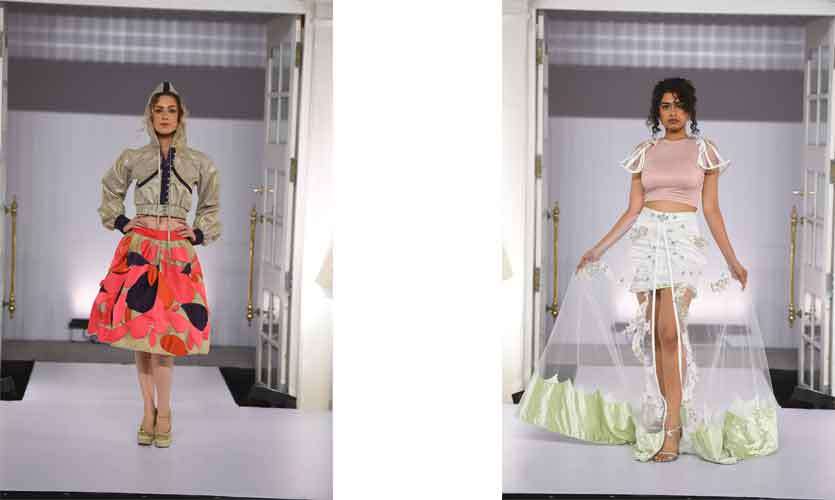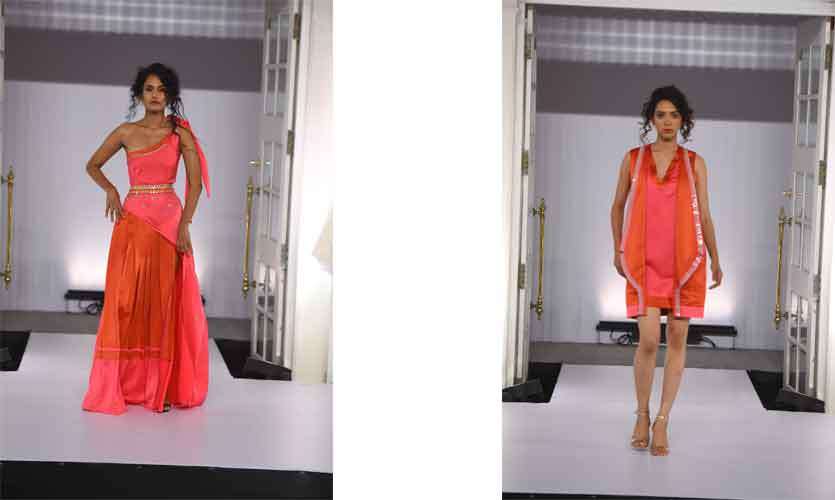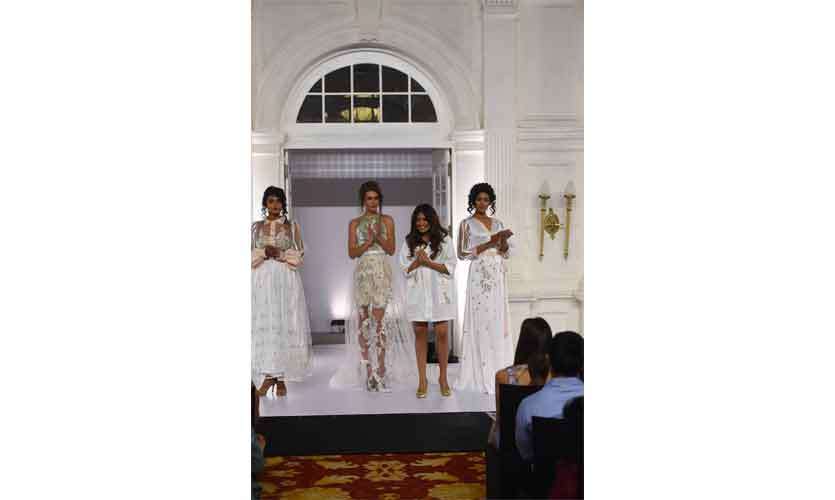 Cigdem Akin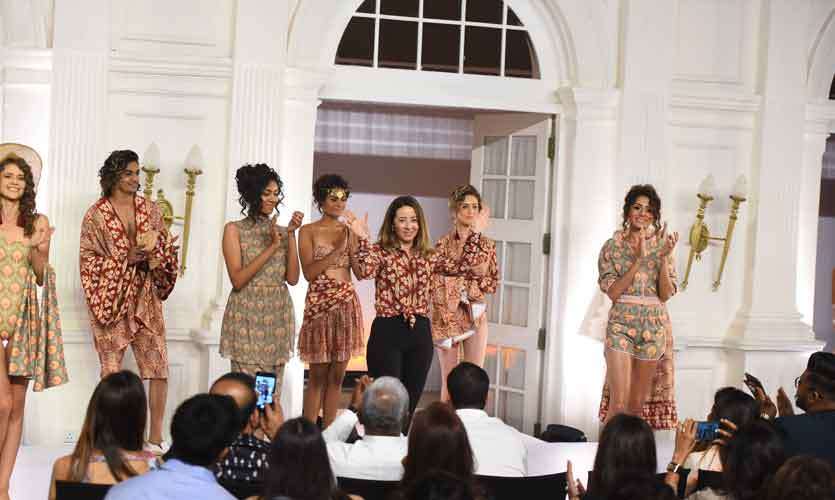 Turkish designer Cigdem Akin showcased a collection which contained her leitmotif in different colours. Her prints were simple but effective. The collection contained a full spectrum of outfits for men and women. Her colour palette was muted with pops of claret to break up the pastel shades.