Fashion and Film is now an integral part of the Colombo Fashion Week (CFW) as it invites aspiring film Directors to showcase their work on a fashion platform. Each selected Director is paired with a CFW designer to create a 1-minute preview of the designer's inspiration or the mood for their collection. Each film is recorded entirely on a smartphone and will be unveiled prior to each collection taking the ramp.
The launch their inaugral 'Fashion Film Festival' on the 25th of February 2019 at the Galle Face Hotel dedicated entirely to showcase the Fashion Films will also kickstart the Colombo Fashion Week that is set to take place from the 25th of February to the 2nd of March 2019.
Today we talk to some of the film makers behind this season's fashion films about their work;
1.

Tell us about yourself?
2.

When did you start film making and why?
3.

What would you say is your signature style?
4.

What inspired your film?
5.

What was the concept for the film and how did it tie in with the designer's collection?
6.

What kind of equipment did you use to shoot the film?
Yasodhara Kariyawasam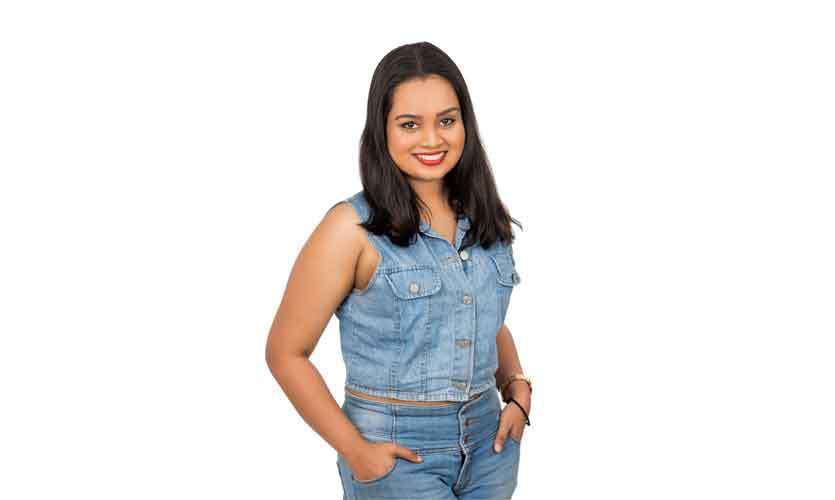 1.

I'm Yasodhara Kariyawasam. I'm currently a Junior Editor at a leading women's magazine, and the founder of my own Production House. I love experimenting concepts whether it is a short film or a photo story and fortunately I have a crew as enthusiastic as I am.
2.

I started photography around 3 years back and this I'd say gave me confidence to tread on cinematography and direction as well. I ventured into filming wholeheartedly in 2018. I can say that I was majorly influenced by anime movies and in particular, Hayao Miyazaki films.
3.

Anything that explores and evokes people and human emotions is my style. In everything I do, there's a footprint of human nature.
4.Charini - Charini's designs are inspired by the shapes and colours found in the animal and bird kingdoms. However, she wanted to cater to sophisticated lifestyle. So, I found middle grounds between the two ideas and conceptualized 'Ethereal Wilderness' which explores the beauty of the wild among habitual elite lifestyle.
5.Brian Kerkoven - 'The Kerkoven Girl' is all about discovering the fun, adaptable, experimental, and adventurous personality of couture. So, I came up with a concept where The Kerkoven Girl will be among the streets you see every day but hardly pay attention to, adding more value to the sceneries with her high fashion.
6. I used Huawei Mate 20 to film both the films.
Jake Rajasinghe – IFilm Sri Lanka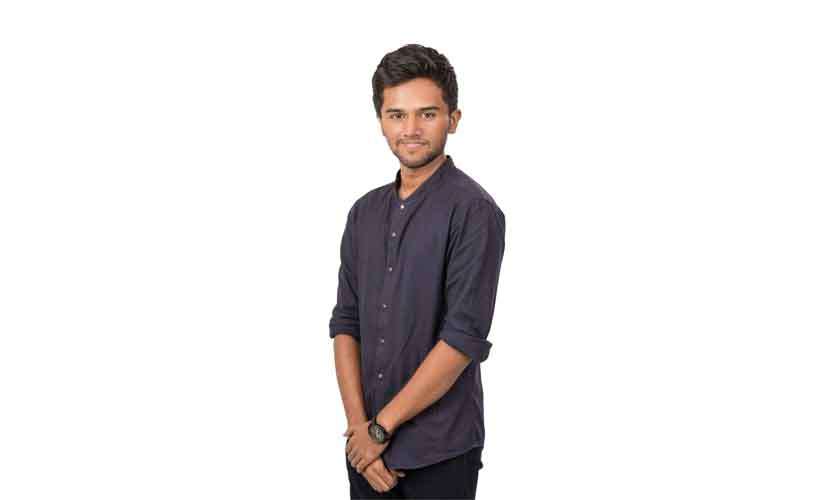 1.

My name is Jake Rajasinghe. I'm a 21-year-old self-taught filmmaker. I started when I was 18 at a company called IFilmsrilanka where I still work at to this day. Film is definitely one of my passions and I'm looking forward to doing bigger and better things in the future.
2. I started filmmaking at the age of 18. The reason being I was never fond of office jobs and needed something with a bit of adventure. I was hired by a company called IFilmsrilanka where I learned the necessary skills to do what I'm doing now. I'm very passionate about what I do and will keep grinding till I reach my goal.
3. My signature style I would say is very sensual. I always look for "beauty" in whatever I do.
4. This will be a different look at Asanka de mel's sarongs. It's very unorthodox and will showcase different outfits. The reason behind this being how the designs belong to the setting around it (luxury).
5.

We found this video for a hotel franchise online and it was very cool to say the least. It was an adventure from start to finish and told us a story through each shot. Once we saw this, we knew it was perfect for Lovi and we made the film with that in mind.
6.I used an IPhone X along with a gimbal. Everything was shot within a day.
Ayshcharya Pinto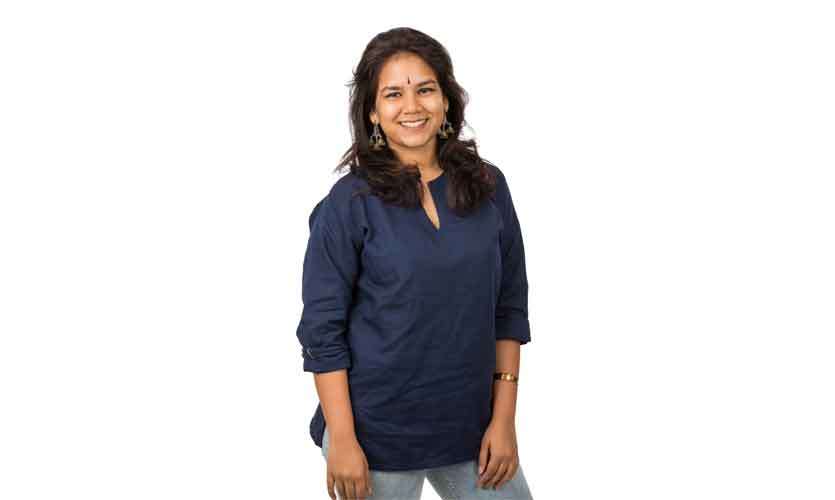 1. I'm a freelance photographer based in Colombo, with 2 true loves; animals and photography. My interest in photography started a few years back when I'd use my uncle's camera on trips. That led to me shooting a lot of travel related work over the years and eventually got me shooting in the fashion industry. It took a turn I didn't quite see coming, but I haven't regretted it once since then!
2. This year, my goal is to venture out a bit more and try new things, one being film making and the CFW fashion films is great opportunity to do that as well, as it allows you to be experimental and gives you that creative freedom!
3. I'm yet to find it! I can never say what my signature style is as it changes all the time and varies according to the concept I'm shooting.
4. La Pard- The natural, earthy tones used in this collection is what inspired me initially. And in keeping with this, we wanted to create a film that takes a traditional craft and turns it into high fashion.
Jai by Aashkii- The brand's overall vivaciousness in itself is inspiring , with bold prints and colours, it allows any artist to be creative and experiment with different styles of film making.
5. La Pard- With the heat in Colombo on our minds all the time, our film will be a sort of afternoon daydream shot during golden hour, to play well with the earthy tones of the collection.
Jai by Aashkii- We're playing with colour in this film and incorporating a few natural local elements in contrast to the element of water as well, inspired by this collection.
6. I used an iPhone X to shoot both films.
Noor Jameel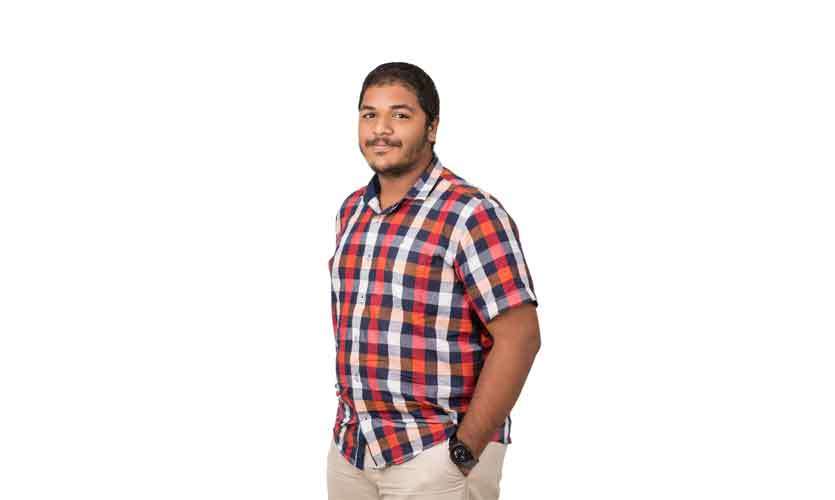 1.

I am a college dropout who started a company up with a couple of friends, no plan b, no expectations, just doing what I love, every day.
I grew up watching YouTube, I've always wanted to become a youtuber and film making always intrigued me. I started off using my mom's camera phone when I was 10 years old to shoot weird videos with my friends, I got my first camera when I was in college, a simple point and shoot, but I fell in love with the art form. I went everywhere with my little camera shooting everything, and that lead me down this path.
My signature style is that I can find the right look and feel for my videos, I don't focus on a niche per say. My work is very broad and I feel it makes me a stronger film maker.
One film explores the creative thought process an artist goes through when coming up with a concept, the highs the lows and everything in between. The second is an external take of an artist's attention to detail, the years of experience behind him, and the execution.
The concept was to show the process of creating inspiration for a concept.
I shot using my LG V20, which is a special phone that has full manual control for video. For stabilization I used a Zhiyun Smooth 4 gimbal and lighting wise I used natural lights whenever possible and a mix of studio lights.
Zeeshan Akram Jabeer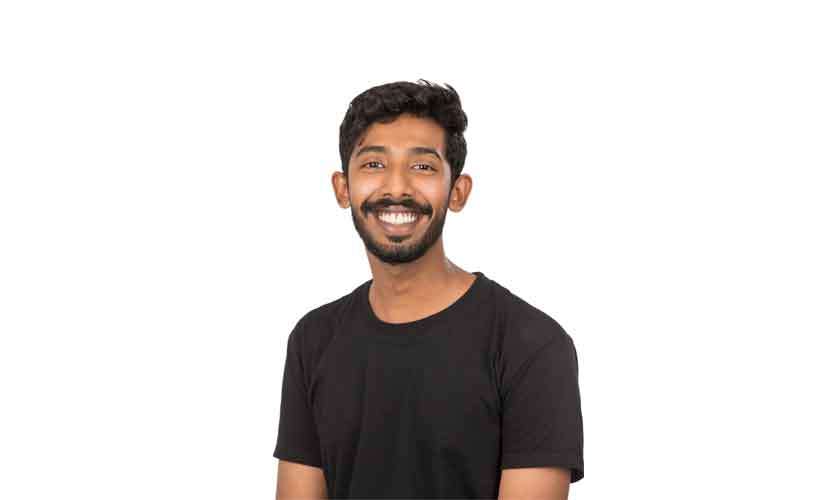 1.

I'm not just your stereotypical carefree, hipster, filmmaker (Maybe I'm a tad bit of a hipster), I have a bachelors in Software Engineering (which still baffles people, for some reason) and I'm pursuing my MBA. I make films of all kinds for a living, passionately. As a kid I've always been a hoarder of memories, may it be photographs or little video clips. I used to be that kid who'd ask for your phone and just take a bunch of candid pictures of people and fill your memory up. Capturing something in its natural essence in that very moment in time is probably the most valuable thing to me, personally.
2. I started it right here, for the very paper you're reading from. I was blessed with such an opportunity and It put a lot of things into perspective for a confused 18-year-old. I got to work with all genres of content, because of the journalistic work I found myself in telling stories of people, people bleed emotion, capturing it is probably the most satisfying thing and the rest is history, In the last four years, I've worked on projects ranging from non-profit documentaries to TV commercials. It's been quite a ride.
Being a Sci-Fi buff I've always wanted a time machine, little did I know it was hiding in plain sight.
3.

I wouldn't call it a signature style yet, for it's ever-changing but if there is something that's stuck throughout it would be my love for visuals and audibles, because they both in their own respective forms can tell a story like no other but put together, they can tell two sides of the story and bounce off each other to piece together something thought-proving and soulful.
4. I got to collaborate with Aslam Hussein and Sonali Dharmawardhe for the second time, They're both amazing designers and two sides of a spectrum if I must say, Sonali is about the beauty in chaos and Aslam is about the beauty in perfection, I take inspiration from their personalities and incorporate and make it a form of expression, so it's not only a film about their collection but a reflection of some sort, and I hope I did them justice.
5. I started off with making sure the designers and I were on the same page so that the fashion film and the concept
worked
hand in hand and didn't feel like they forced together. I don't want to give too much away but if you want to see the film it'll be up on my instagram @zeeshanakramjabeer
The fashion film for Aslam Hussein, is very elegant yet cheeky, bold yet quirky, 1920's yet very modern. Bridging the two eras in a way that only Aslam could. Something very different.
The fashion film for Sonali Dharmawardhe is something else, it's symbolic, it's a feeling, an emotion. it's an expression in its purest form. If I have to quote her it would be "Love, Life, and Hope", it symbolically expresses what the collection stands for, in the most beautiful. I'm very proud of it.
6.It's one of Colombo Fashion Weeks guidelines that the film should be shot on nothing but a smartphone, in addition to lights and gimbals to enhance it. It's been quite an experience
Ezra Roberts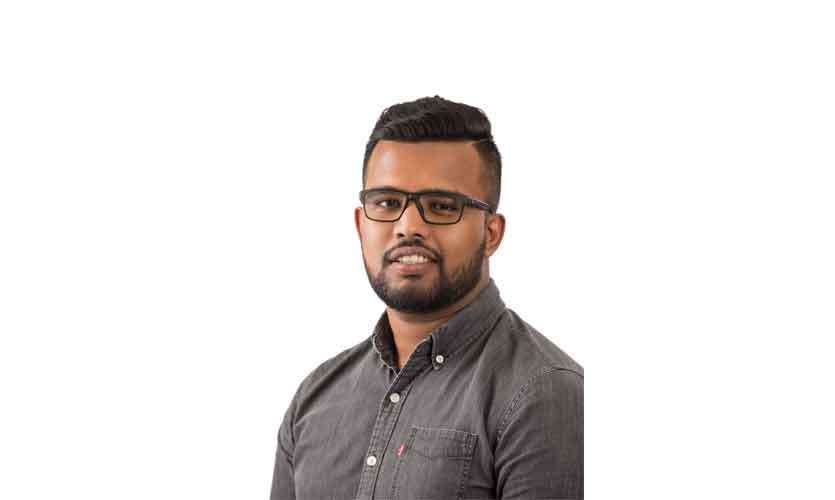 1.

I'm Ezra Roberts, I'm not natively a film maker but former a tea taster & a ruggerite, played for Kandy Sport Club and then switched to photography and film making.
2.

My curious interest about film got kindled while I was a ruggerite and watching documentaries and videos, had the knack of capturing the perfect moment and that led the way to click some jaw dropping photos at weddings and then moved to filming because of the broader art form and its visually more creative
3.

My signature style would change from season to season because I firmly believe that creativity is a flow and if kept at one thing will not progress. So I guess my signature style would be not sticking to one thing at all times but try to push my creative limits every time I get the opportunity to do so.
4.

I'm very inspired by a clean style and pace these days and Indi Yapa Abeywardena with her collection really matched with the flow of what I want to do. And Indi being a creative mastermind gave me a no boundary opportunity to try out what I want. So what inspired me was a blank slate and a great designer.
5.

I think I answered that earlier but concept wise it was the eco-friendly and new Biralu (Local handmade Lace) concept that gave me a very bold and clean idea as the concept. So I encourage everyone to watch the film, why spill all the beans here.
6.

We used an iPhoneX and an Osmo to stabilize the footage everything else was props and manipulation of what's available. That's why the concept was a huge thing from the start, the rest is just visual manipulation that's hopefully pleasing to the eye.
Ravindu Rumesh
1.

I am a Fashion Photographer and a Fashion Film Director
2.

I Started making Fashion films with CFW last year because sometimes pictures are just not enough to convey what you feel and imagine.
3.

Difference and simplicity and sometimes complexity and sometimes I don't have a style at all it all depends on the mood and the feel.
4.

I am doing two fashion films, one for Meraki and the other one for KAMIL. Meraki Fashion Film is inspired By Mad Genius Dali and his work and I cannot speak about the inspiration behind KAMIL's fashion film as he wants it to be a secret till the show day .
5.

The concept for the Meraki fashion film was to do something different and crazy like the Work of Dali
Rajika Nishan Thilakarathna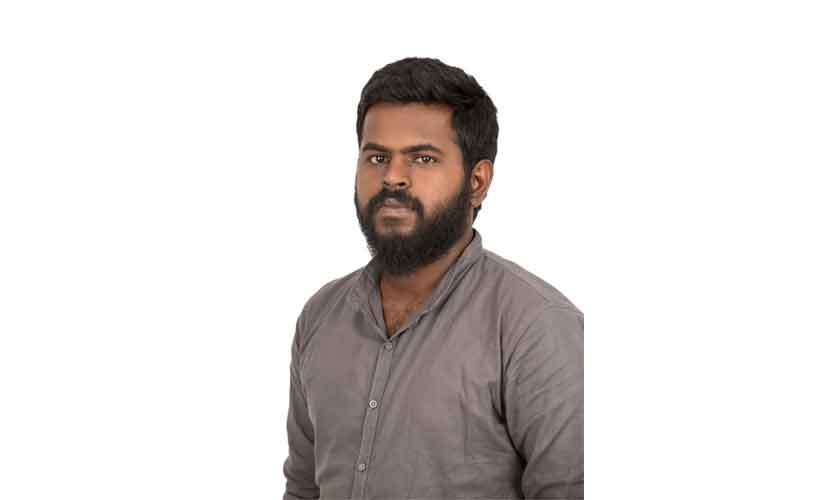 1.

I am a final year undergraduate of University of Moratuwa, Faculty of
architecture, Department of Integrated Design specializing in Media and
2.

I started film making 3 years back and mostly it was focused on travel videos. Film making is a unique method of storytelling. With the time and experience I wanted to explore new areas of film making integration with other design practices.
3.

Most of the time I am more focused on the emotion of the film and I'm trying to add more value to the narrative experimenting with camera angles and compositions.
4.

Looking at the current fashion films, using abstracts and paying attention to details can be identified as a modern trend. I am using those techniques as my inspiration to storytelling.
5.

The concept of the collection is "Human Evolution" and I used the same concept in a more abstract way using context and movements.
6.

I am using a mobile phone as the main recording device and video lights.
Gayan Ruchiranga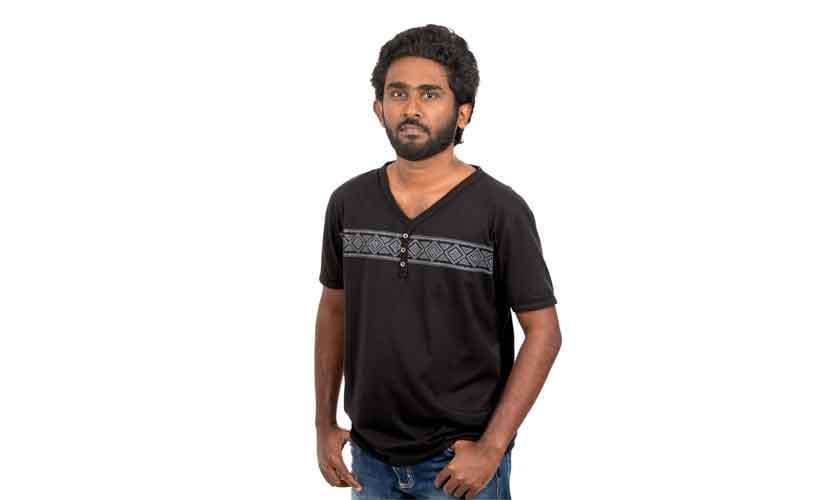 1.

I am a young enthusiastic design student studying at Department of Integrated Design, University of Moratuwa, Sri Lanka.
All forms of art and design inspire me and I believe design is more or less like a journey of achieving higher mental status. Photography, Cinematography, Illustrations & Sketching and packaging are my pet fields of practice and interest and as a media and communication design student I am keen on updating the field, adopting what interests me and experimenting in my own way.
2. In 2017. I created few travel videos as a hobby. Then it became my passion. Then I created few fashion videos for friends. After that I made a video for the CFW last year.
3. As my Signature style I want to create things in a simple but different way. I always want to create things different through simplicity.
4. Depth of every thing that is captured
by
eye inspired me to create this film.
5. My concept is the movements of shadows. My designer already developed his collection using silhouettes and movements of the extraordinary incidents as an inspiration.
6. smartphone, tripod, screens, video lights and filters and other necessary props to create each scene.