In this series, we talk to people who turned their passion for food and baking into a business idea amidst lockdown and COVID-19 fears. Some have been in the market for years and others saw the new opportunity and took it! These home businesses are changing the game and have overcome the odds of running a business during quarantine. With increased restrictions once more, we talk to home bakers who are operating during these times to bring the sweet and savoury to your very own doorstep!
After leaving her last place of work a few years back, Kamathi Wijerathne wanted to start something of her own. Following a basic course in baking, she fell in love with the craft and began her own home business – Butter Bakes by Kay.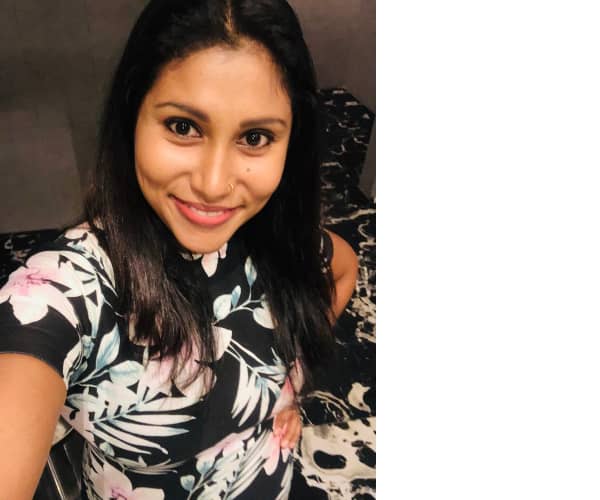 - Butter Bakes by Kay (BBK) does a range of sweet desserts. We do customized Cakes, Cupcakes, Treat boxes, Brownies, Cakesicles, Cake pops, Gateaus, Cheesecakes and Smash Hearts. Our best sellers are our Chocolate Ganache Cupcakes and our Triple Chocolate Cake. My personal favourite is our Ribbon Cake!
2.

When did you start operations?
- BBK was first started on a very small scale back in December 2019 where I was baking for my family and close friends but during the first lockdown, I was forced to close down till we figured out the operational and logistical aspect of running a business in a pandemic. By the time the second lockdown was imposed in 2020, business was back in business and was picked up really well!
3.

What is it like running your operations in times like these?
- For small businesses like mine, operating during a lockdown is a bit tough as it makes getting a hold of ingredients and making deliveries more complicated.
4.

How are you ensuring the proper hygiene measures are taken in preparation and delivery?
- I am so keen on cleanliness and neatness. Cleanliness is my top priority as I ensure to deliver the best to my customers. I have studied about HACCP when I was in Australia and implemented that strictly in my business.
5.

What do you enjoy about baking and operating your own home baking business?
- I love putting a smile on my customers faces and hearing lovely feedback and compliments. It's one of the main reasons why I love baking! It's also very satisfying to see a finished cake after all the effort. Moreover, running my own business gives me the all the freedom to be creative and the pleasures of independence.
6.

How do you see home bakers going forward post Covid?
- Actually, Covid-19 lockdowns have increased my orders surprisingly. I think people are more particular about the hygiene and the good quality products due to the pandemic.
7.

What's next for your brand?
- BBK is going to mark 2 years this December and I am so happy to see how far it has grown and I am looking forward to expanding my brand in the years to come in order to cater quality products to many more customers.
8.

Any advice to anyone who wants to start their own business?
- Always believe in yourself, work hard and give your 200%!
Butter Bakes by Kay take orders via Facebook and Instagram (@butterbakesbykay). Bank Transfers are preferred. Pickup is available or delivery can be arranged in Colombo and suburbs.