Today on Buzz with Danu, I feature Asoka Obeyesekere - Executive Director Transparency International Sri Lanka who is a tall gentle giant. Prior to TISL, he worked at Verite Research where he established Manthri.lk, Sri Lanka's only parliamentary monitoring platform. Prior to that, he had a variety of work including working in a leading constitutional think-tank in the UK, assisting Britain's first female Muslim MP getting elected and working on the graduate programme at Ernst & Young Headquarters in London. He has trained as a Barrister at the Inner Temple and has a Masters Degree in Political Science from the London School of Economics and Political Science.
He seems the ideal man to speak about the current political unsuitability, And what we are looking at in the near future in Sri Lanka and its great to hear it from the next generation of leaders.
01. As the head of Transparency International, what is it like to work in the Sri Lankan context?
It is a healthy mix of exciting and challenging. To be at the forefront of advocacy that ranges from ensuring greater public access to MP asset declarations ranging to unpacking the technical issues surrounding the Bond Inquiry provides an excellent opportunity to ensure the technical aspects of corruption are addressed - beyond the vital, yet frequently sensational soap opera that we see.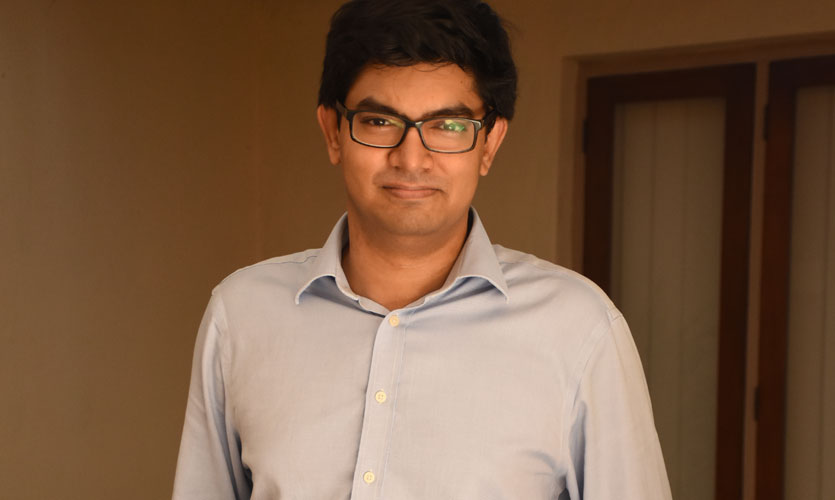 02. What is your opinion of the local government election?
It ended up being about National Issues - not local service delivery issues - which is unfortunate. This is because parties have seen this as an opportunity to foremost strengthen their hands. Similarly, the coverage of the elections doesn't adequately unpack the results, as more than 160 of the 341 authorities have hung results (i.e. no party has a majority) - so the present time is ripe for local level "deal-making", which can potentially lead to a few more twists in the tale.
03 Were you surprised by the election results?
I wasn't surprised by the fact that President Rajapaksa has been reconfirmed as the most popular political figure in a generation - potentially ever - in Sri Lanka. However, it was interesting to see how inter-generational SLFP voters - were willing to vote for a different symbol - which is a very significant factor.
04. What drives you in your fight against corruption?
When you meet citizens who have to pay for their legitimate entitlement to state services - it gives you a lot of energy. Look at the number of people who pay very large sums of money to get their children into school - how can we be proud of an education system, where a huge number of families across the country have to engage in bribery just to get their children a basic education.
06. How has the Right To Information act affected the anti-corruption drive?
RTI has been a success story over the past year. We have seen first hand how citizens have used RTI as an intermediary tool to ensuring the release of Samurudhi benefits to receiving compensation due to land acquisition. The key challenge is that the state media must now champion RTI and illustrate to citizens how they can use it - the infrastructure is to a significant degree in place. A recent study by the Sri Lanka Press Institute (SLPI) illustrated that 88% of decisions by the RTI Commission are to release information, which is a positive sign. However - we are yet to see RTI journalism take-off as it has done in India - which should be the next step.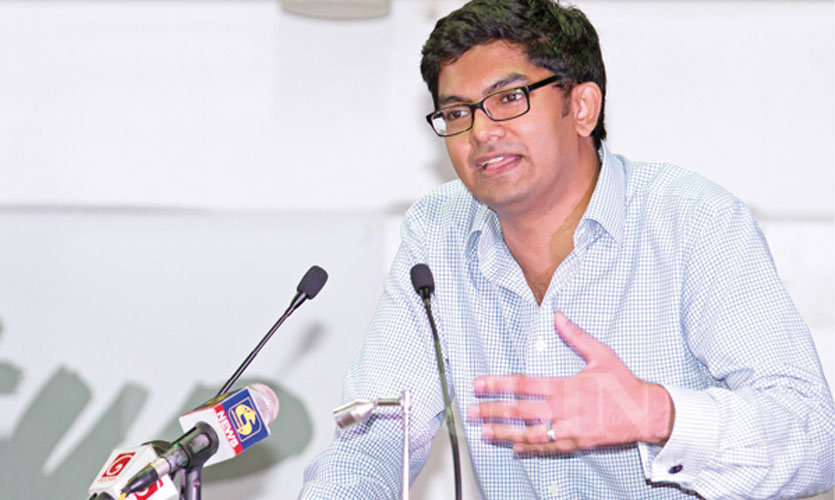 07. Tomorrow is a special day with the launch of the corruption perception index, what is the CPI?
The TI Corruption Perceptions Index (CPI) tracks country by country the perception of public sector corruption. Tomorrow we will announce how Sri Lanka has faired for 2017.
05. Is there a drop in corruption after the change in government?
According to the TI Corruption Perceptions Index (CPI) from 2016 - the public perception of state sector corruption has marginally worsened - and given the government's mandate - that was certainly the wrong direction to be moving. You will have to wait for tomorrow's
08. How does the CPI effect the standing of a country?
It is one of many indicators that business and multilateral partners look at when engaging Sri Lanka. Whilst businesses may invest in corrupt countries across the world - for those companies who have domestic stock market rules that threaten de-listing for foreign bribery - a strong showing on the CPI can attract investment.
09. What is hard for you to find a wife who understood the work you do and your height?
As my wife is significantly better educated and accomplished than myself - I suspect she can better understand my work if she put her mind to it than I. On the height front - I have lost the battle against everyone and have to convince people that I haven't escaped from the circus!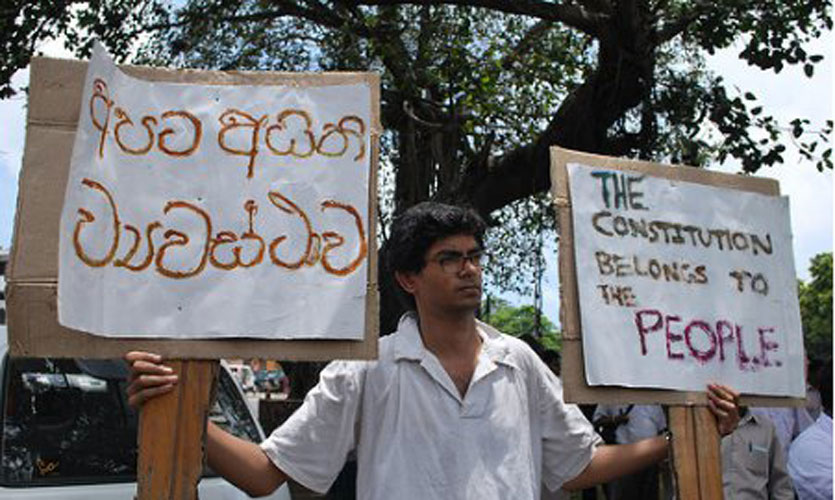 10. Your job deals with a lot of negative news in your fight against corruption, how do you keep from all the bad news draining you out?
The essential ingredient is a tough skin. It is not easy - especially when you are working on areas like asset disclosure of elected officials. I have also been able to build an excellent team around me - which has been immensely rewarding.
13. What do you do for fun?
I love watching Cricket, Tennis and Football and almost any other sport! Unfortunately, I don't get to play on a tennis court as often as I use to - which is witnessed by an extra 10 kilos that have arrived from nowhere!
14. What books are you reading now?
When Crime Pays - Money and Muscle in Indian Politics by Milan Vaishnav, The Screwtape Letters by CS Lewis and The Economist (my trusted friend for 15 years)
15. Name a world leader that has inspired you and tell us why?
Ellen Johnson Sirleaf - former President of Liberia - she was a lady who was able to study at the finest institutions in the world, yet without hiding in an ivory tower she was able to use her knowledge and skills to advance her country.