Naomi describes her signature style as 'comfort with a dash of style' and this week she goes to show us exactly what that means!
Look 1 : TROPICAL
This look gives me tropical, Afropunk fest vibes. Ripped jeans from FashionNova, Floral Crop top from Odel, paired with the tribal silver earrings, and a fishtail braid to tie it all together.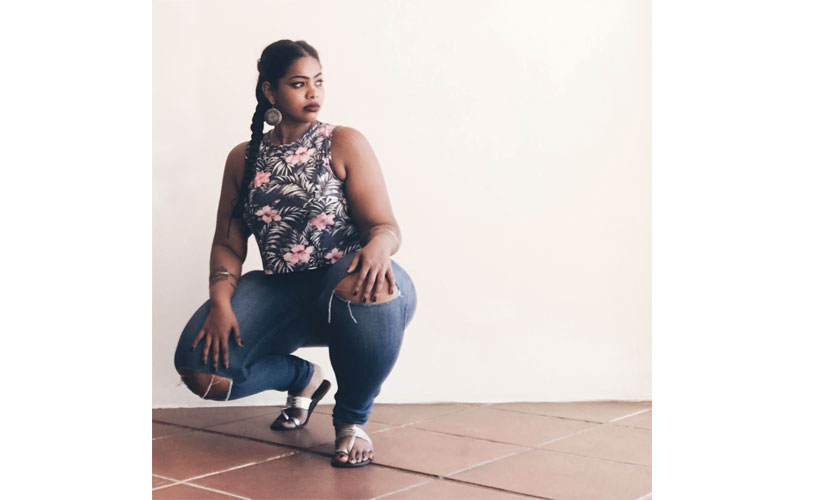 LOOK 2 – CHIC
I've paired my black ripped jeans with a basic strappy grey tank top and added a faux leather jacket, to complete the look. You could add a choker and some rings for an extra pop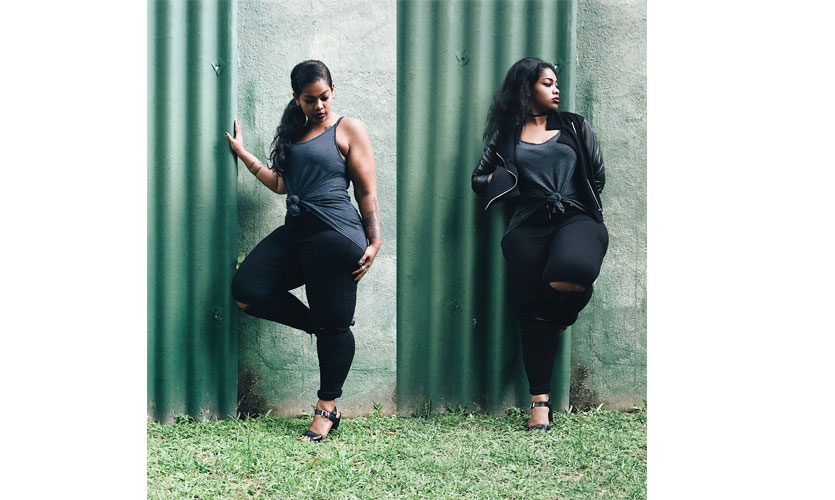 LOOK 3: CASUAL
Lately, I have been LOVING graphic tees. I think they're funny and instantly draw attention to your outfit! This adorable BaeWatch piece from Zaful got quite a few giggles, and was so much fun to wear. (P.S - It's a swimsuit, which I doubled up as a bodysuit! Shhh! Don't tell anyone.)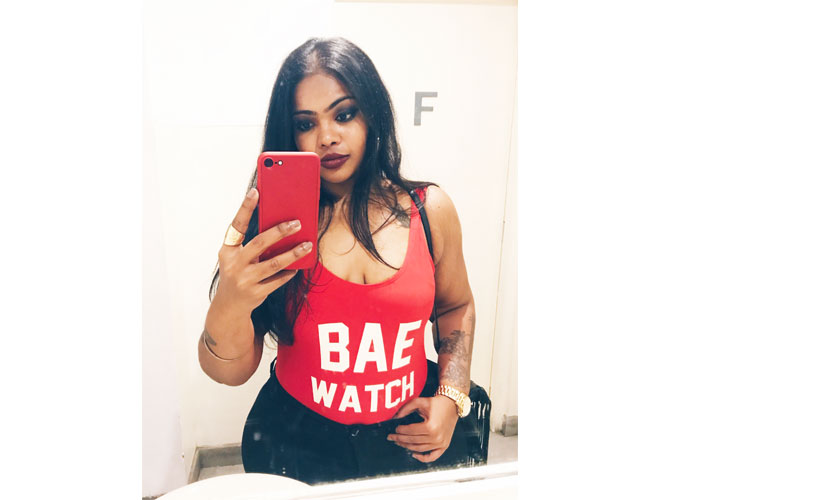 LOOK 4 : – NIGHT
I'm a hat person, and I really love this wide brim hat, paired with the black felt tassle bag, and black felt open-toe boots. And I'm really into wearing big hoop earrings of late.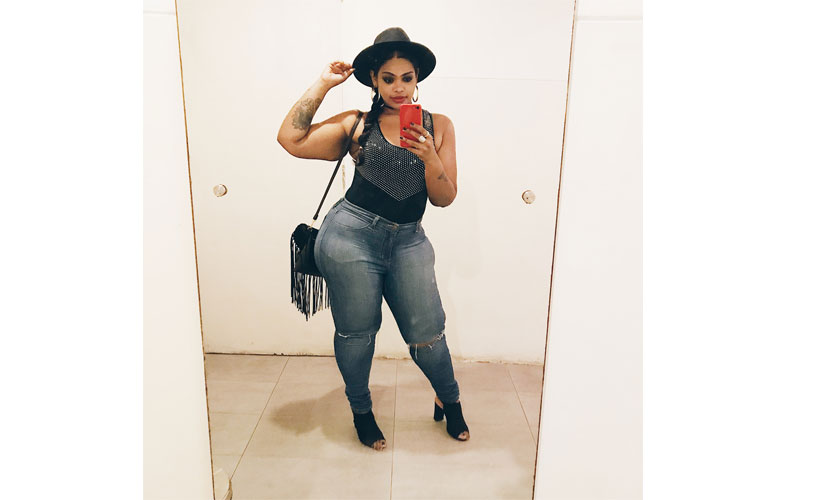 LOOK 5: DRESSY
Black on Black with Nude Heels. A classic. Black velvet pants from New Look and A deep V bodysuit from H&M. Low key sexy, but still super comfy! It can be done!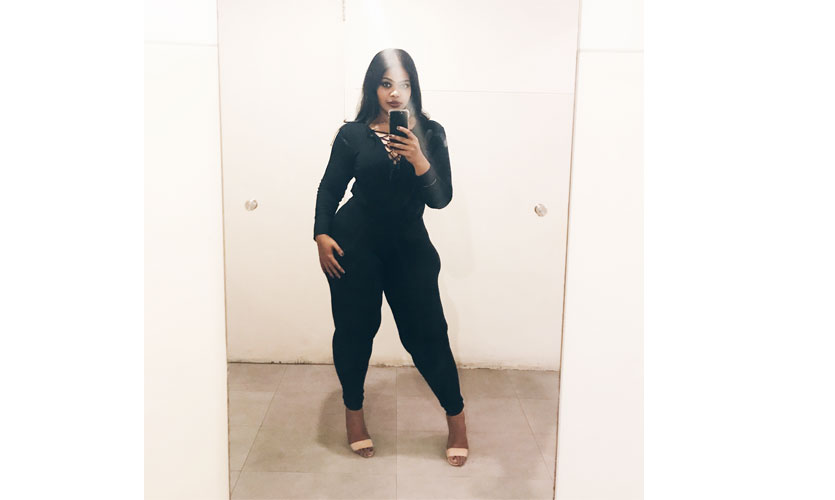 Style Role Model: Ashley Graham!
Because she's a total babe.
And becauses
tyle is about more than just what you wear, but about the confidence with which you can rock that look! Her take on body positivity and confidence has helped me go beyond limitations I had set for myself. Doesn't matter what size you are, if you've got the right attitude, you can slay all day.
Favourite Colours to Pair: I wear a lot of black, deep blues and reds, but I love to throw in a bright splash of colour now and then; a bright red or yellow, or a fun little print to keep things interesting.
Go To Outfit: High waisted jeans (a curvy girl's best friend), a crop top or bodysuit, and heels.
Style Must Haves? The perfect pair of jeans! (Yes, they do exist.)
Make-up Tips? : Personally, I always try to make sure my eyeliner is on point!
Also, before the matte lipsticks rose to fame, I would always make any lipstick matte by adding a little powder over the first coat of lipstick, and then reapplying. Works like a charm, and also your lipstick stays on forever!
Style Nos: The only style no-no I can think of is wearing stuff that doesn't fit you well. Wear whatever the hell you want, but make sure the fit is right, because a well-fitted garment can do wonders for your body.Oh, and don't wear crocs. Or sandals with socks. (Hey, that rhymed.)
Style Tip: Have lots of basics! Having a bunch of basic pieces in your wardrobe means multiple mix and match opportunities. You can style a basic outfit so many different ways using different accessories; add a hat, maybe? Or a bag. Or wear your hair different! Dress it up with heels, or dress it down with a cute pair of high top sneakers. The opportunities are endless, really. So just have fun with it, and don't be afraid to experiment with looks until you find something that feels right to you.
Instagram: that.naenae