Senani describes her signature style as 'cute chic'.
"As much as the way an outfit looks matters to me, the way an outfit feels when it's on - in terms of comfort and ease - matters to me the most,"
she says when asked what fashion means to her. A big fan of outfits that are dressy and stylish yet relaxed at the same time, Senani lets us take a peek into her sense of style this week!
Look 1 - Evening Wear
My evening wear look is this beautiful blue long length dress from a vintage store with H&M sandals and a watch from DKNY.
Look 2 - Everyday Look
I wore a white top from Cotton On with denim shorts from Topshop and I've paired it with white shoes from H&M and accessorised the outfit with an Aldo watch.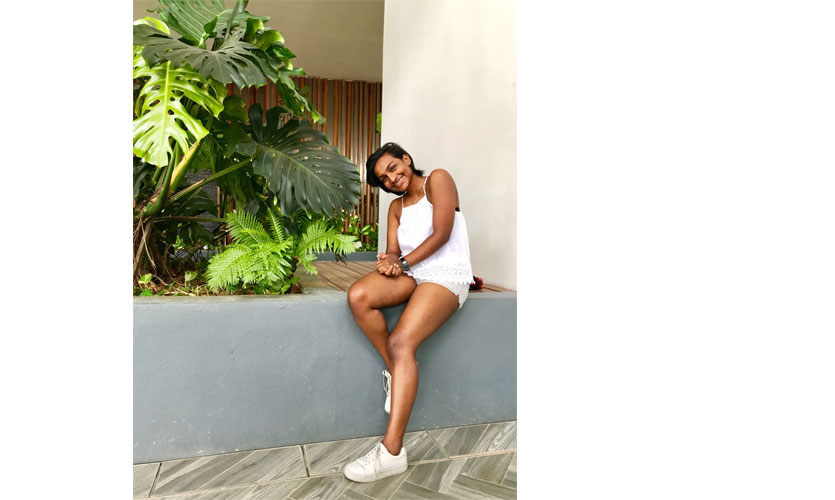 Look 3 - Brunch
My Brunch outfit is a halter neck black top from H&M tucked into a floral high waist skirt from a vintage store along with my sandals from H&M. To complete the look, I'm carrying my brown leather bag from Bershka with Aldo Accessories sunglasses and watch.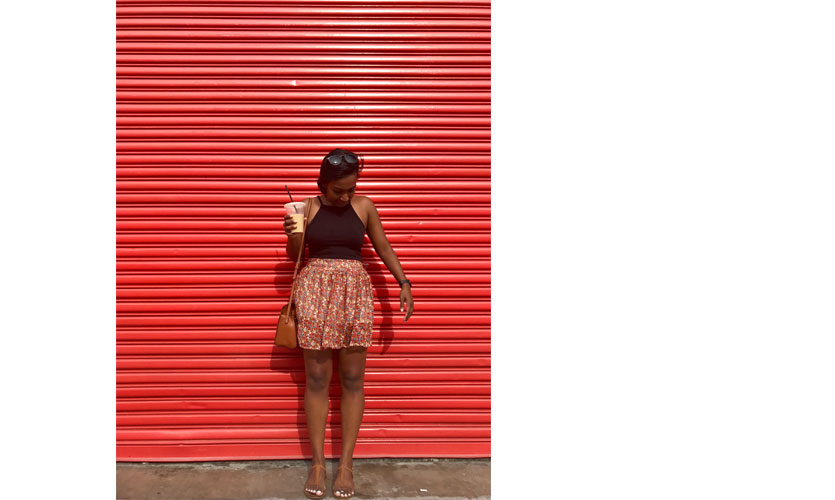 Look 4 - Night out
For a night out I've kept it simple with a white bodycon dress from Miss Selfridge, heels from H&M and watch from DKNY.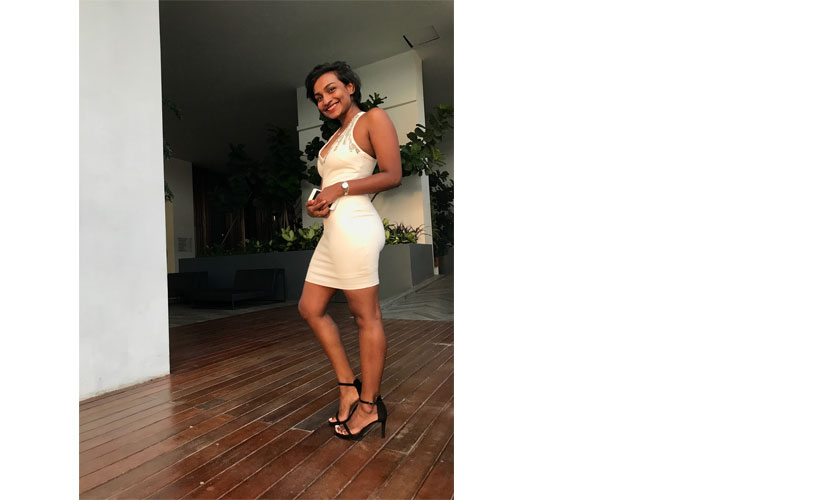 Look 5 - Workout
For my workouts, I wear a crop sports top and leggings from Cotton On with Reebok shoes and an Aldo watch.
Style Role Model
Oooh picking one is difficult but I would say it ranges from Audrey Hepburn to Victoria Beckham, Miranda Kerr and Emma Watson.
Favourite Colours to Pair
One monochromatic colour mixed with a pop of colour. I like an outfit that isn't too 'loud' but isn't too dull at the same time.
Style Must Haves?
A versatile pair of jeans
A pair of comfortable but cute and dressy sandals.
Make-up Tips?
'Less is more': girls often think that caking their face in layers of make-up results in a flawless look but in fact it's quite the contrary. Letting the natural imperfections of your skin peek through the make-up on your face is what leads to an overall natural yet beautiful make-up look.
Style Nos
Definitely denim on denim and pattern mixing. I feel like it's always necessary to have a neutral piece in an outfit matched up with something out there. If it's too 'loud', it could potentially ruin the entire outfit. It's also important to understand that it's not just wearing an outfit that makes being able to pull it off but wearing it well. In this sense, pairing the appropriate undergarments with the right outfit matters too. You cannot expect to pair a 'bodycon' dress with the wrong type of underwear and expect to look amazing in that outfit, and I feel like that's where a lot of girls go wrong.
Go To Outfit
Definitely a pair of cute, comfortable shorts, with a preppy, detailed top, my sunglasses, a pair
of sandals/shoes and an over-the-shoulder bag.
Style Tip
Dressing for your body-type and accentuating what's best for your body-type. I'm 5 foot 0 inches tall and that makes me a pretty short girl. It's important to remember that what's 'in' and latest in the fashion industry at the moment may not necessarily match your body type and that's completely fine! Learning to accentuate the high points of your body accordingly, and understanding that what looks good on someone else may not necessarily look as great on you. But regardless, that's nothing to fret about! In this humungous world of fashion that we live in, there's definitely something suitable for every type of body out there!