Certified pro makeup artist and Director of The Wax Museum Salon, Nadiya describes her street style in one word; avant-garde.
"I see my clothes as walking art rather than apparel!" she confessed. A fan of menswear inspired clothing and t-shirt dresses, she states that an avant-garde sense of style requires a certain awareness of how to create a sleek and balanced look.

"I use makeup as a fashion statement and love to experiment with different looks! I'm pretty adventurous with my clothing."
Today we take a peek at her avant-garde style!
This is a BCBG Max Azria tule dress with a cut out bodice! If I could wear this everywhere I would! Who wouldn't want to look like a princess? I've paired it with citrine earrings by CJS and my signature 6 inch nude heels. I'm not blessed with height so I make do!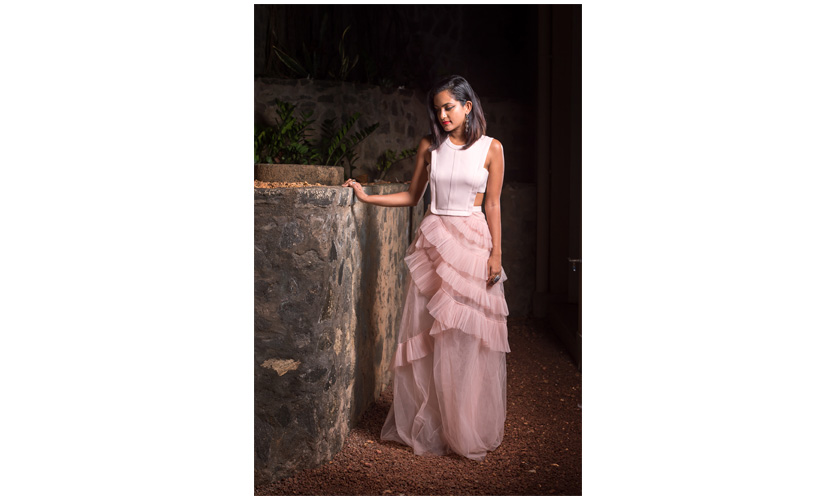 This is a white balloon sleeved top from ASOS and black high-waisted flared pants by Zara. Both these pieces are amazingly versatile! I pair them separately to create alternate looks. I love these pants for its forgiving form and with my 6 inches safely tucked away unnoticed, it gives me the illusion of height.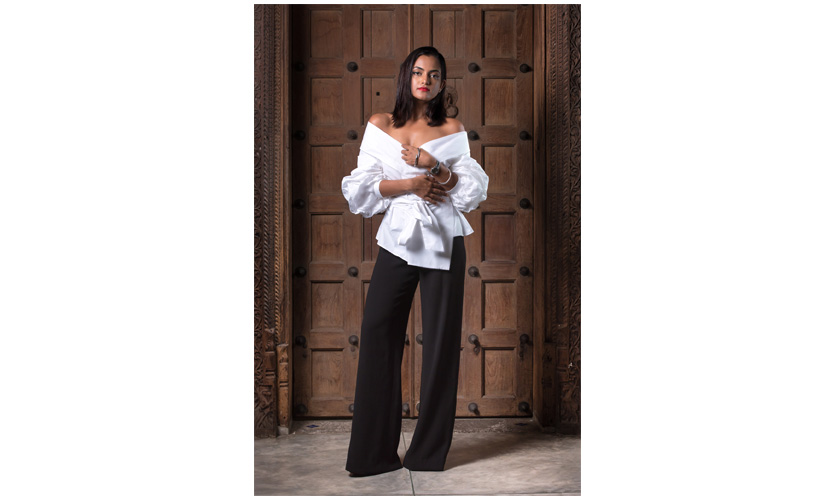 Nudes are the new black and this combo is super chic. This dress robe inspired top from Touché is everything! I have paired it with a silk cami from COS and satin shorts from H&M. The Jimmy Choo embroidered shoe, Lady Dior bag and earrings by Cher help to complete this look.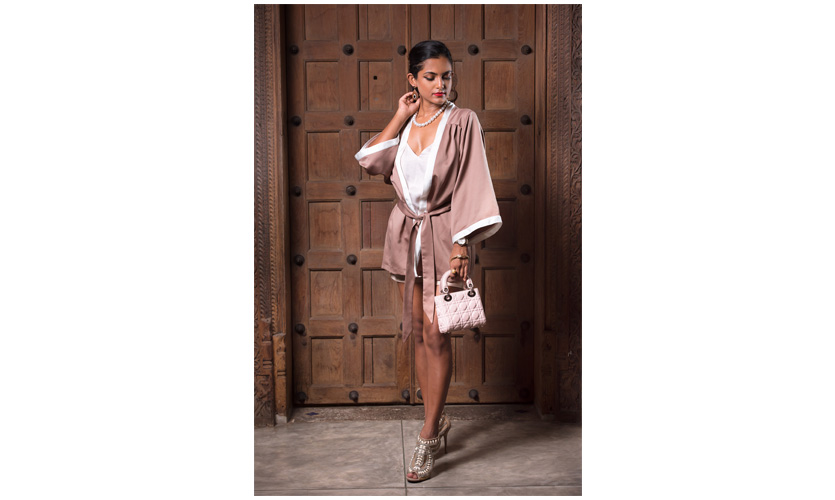 This deconstructed oversized balloon sleeve top is my favourite! I've over-worn this as I love it so much! I've paired it with black shorts from Mango and sandals from Charles and Keith.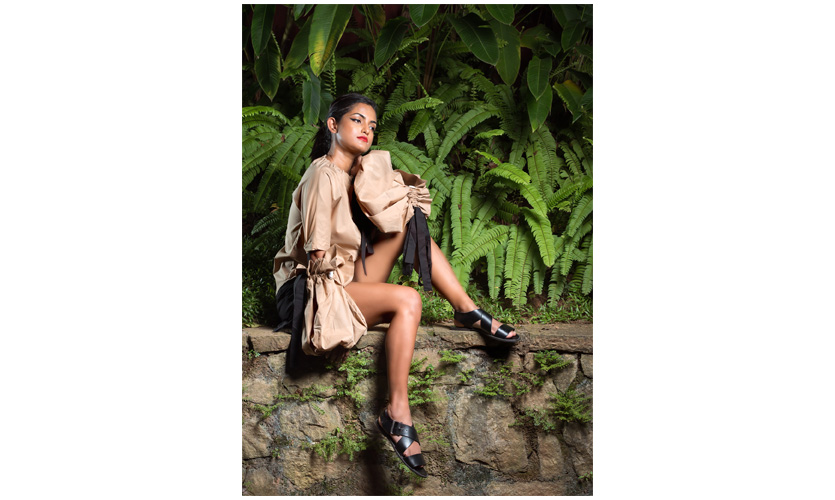 Oversized striped t-shirt dress from Mango and puma pumps with oversized lacing detail for an everyday casual look.
To be honest I don't have one. Anyone and anything can inspire me. What I wear mostly depends on how I feel in the moment. This makes it very difficult to plan outfits ahead of time as I could be in love with an outfit and absolutely hate it by afternoon!
Favourite Colours to Pair?
Currently I love pairing shades of nudes on nude, white on white, black and whites and white with a pop of colour.
My go-to-outfit when I can't be bothered is black tights, flip flops, oversized t shirt, hair in a pony (I probably couldn't find the hair brush this morning) and shades (I have dark circles under my eyes but no one has to know that).
High waist flared pants in all the basic colours (black, white, nude)

Simple T's, shorts and Camis in all the basic colours.

Oversized T-Shirt dresses

6 inch heels is a must have in black and nude

If I find a pair of jeans that fit me perfectly then I'd stock up because I know I'll never be able to find another for at least a few years.

A few statement pieces to mix and match

A few statement accessories

And my makeup kit of course!
Go crazy with it! Why? Why not?
Cut down on the accessories and dress the body you are in and not the body you want to be in!
·

If I haven't washed my hair and can't be bothered to dress up I've learned that puting my hair in a tight pony and wearing my shades instantly gives me a chic day time look! (Believe it or not the grease from unwashed hair helps).
·

For the evening a red lippie can lift a "blah" outfit.
·

When you want to make a statement, be thrifty. Choose one thing to make a statement with: either a piece of clothing, accessory or makeup! Don't do it all at once! If you must choose two then make sure they complement each other.
·
I always have my nails done. Gel colours are great for this because they don't chip and last forever. I try to keep my skin nice and moisturised at all times as well. Why is this important? Well, because any basic doesn't - deserve – a – second - glance outfit is instantly enhanced on a well-kept body!
Instagram: nadiyafernando