Colombo will come alive as CFW presents Olu Swim Week during two nights of back to back fashion on the 12th and 13th of November. Colombo's fashion pack is chomping at the bit, eagerly awaiting the shows after a hiatus of fashion events.
This edition of Olu Swim Week focuses on Luxury Resortwear with emphasis on the festive season and destination weddings. The current 'New Normal' presents an interesting scenario for fashion designers, where aspects of sustainability play an important role alongside providing the design solution a fashion consumer expects.
The Ballroom at Shangri La and the Port City are the two chosen venues to provide a stunning backdrop as a crop of leading fashion designers take to the runway to showcase their collections.
Following the theme of circularity in fashion this season too the designers have been challenged with a brief that places emphasis on creating a collection that focuses on sustainability and repurposing garments to ensure minimum waste.
Founder and President of Colombo Fashion Week AJAI VIR SINGH whose brainchild of fashion week has revolutionised the fashion industry since its inception 18 years ago has striven diligently to position Sri Lanka as the fashion hub of South Asia.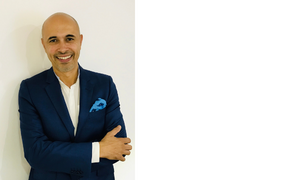 Speaking on the challenges posed by the new normal in staging an event of this magnitude Ajai said
"It's our 18th year and while every year there are challenges to maintain quality and standards, this year's show has brought about new challenges as the supply system to create fashion weeks have weakened due to business pressures. And people are mentally in lockdown mode which needs to open up. This also includes designers creative mindsets. Sponsors under business pressures. Hence it's a challenge of a world trying to come out of lockdown with its own interpretations. Yes, the environment brings its own challenges. It's not been easy."
This year the show includes an element of bridal wear. Explaining the rationale behind the inclusion Ajai says "2021 has been a year of 'New Normal', interesting challenges and opportunities. Fashion as an industry while in need of change has also been struggling. Lockdowns took its toll. Hence we decided to create a specially curated CFW edition, Luxury Resortwear (as tourism will open), destination weddings (weddings were postponed) and the upcoming season where people will be eager to go out. The focus of CFW was to create opportunities for designers, create a sense of optimism and positivity for the society in a thoroughly responsible manner following all Covid Protocols. Hence keeping the above in mind a bit of bridal was part of the plan"
Introducing the theme of circularity in fashion a year or so ago Ajai has been steering the participating designers to adhere to the principles of circularity.
CHARINI SURIYAGE is one of Sri Lanka's leading designers and a regular at fashion week. The versatile designer who favours loose-fitting silhouettes in her signature style of photo prints looks forward to the show as "Resort wear is what suits Sri Lankans and it should embrace as islanders. It's a continuous summer for us Sri Lankans and we need clothing that suits the climate and the island vibe to celebrate living on an island. Another perspective to this is because Sri Lanka has an immense potential of being a great tourist destination which opens doors to a thriving fashion business if we sell the right clothes to go with the resort lifestyle.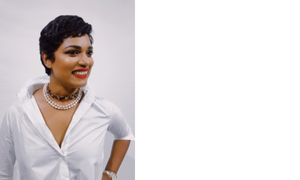 On meeting the challenge of adhering to the principles of circularity Chiarini adds "I have been a person who has been interested in sustainability, therefore the brand has inherited the same eco-consciousness. The challenge has been the consumer's readiness to embrace and in some instances except circularity as an important point to consider when purchasing."
A newcomer to Olu Swim Week is Galle based designer duo TIVON and SEEMA, the founders of Karma Collection. "Although we are an established brand of 4 years, this is our debut at CFW. Our collection promises to be full of colour, vibrant and eye-catching. "We have taken our inspiration from two incredibly strong female icons, Frida Khalo and Iris Afrel and created a collection that any woman or man wearing would feel powerful, strong and confident."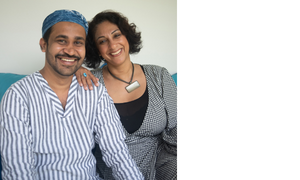 The livewire behind men's fashion in Sri Lanka and a designer who also focuses on humanitarian work designer FOUZUL HAMEED values the business potential of showing at Olu Swim Week. He says "Shows such as this will improve and motivate designers to upgrade. While Sri Lanka is a manufacturing hub it adds value to the garment industry. The garment industry used to be one of the top 5 industries that brought in revenue to the country. A show of this nature can bring awareness to the garment industry. Being a tropical country and placed in a prime location geographically. We can be the fashion hub of resort wear for the world ."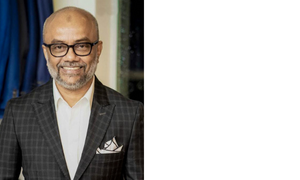 ASLAM HUSSEIN another front runner in Sri Lankan fashion circle is long considered a designer who favours structured tailoring. He is famed for his bridals therefore it would be interesting to see what he presents in terms of bridals for destination weddings. Aslam says "I want to wow the audience with my collection. I love structured design which I have incorporated in a more relaxed manner while not compromising my signature style. To minimise waste I have repurposed clothes from previous collections to give it a fresh look in a completely different silhouette. This has been one of the most challenging collections I have created".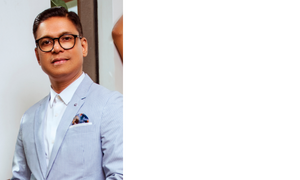 Designer DIVYA JAYAWICKRAME who wowed the audience when she first presented her maiden collection at the emerging designer showcase a while back brings to the show a collection inspired by Sri Lankan beaches.
"Everyone has been stuck at home for months. We need to go out and relax but there is still a "stay at home" warning. Sri Lanka is surrounded by sea. "My secret beach" suggests finding beautiful beaches and considering travelling alone... Using my signature block printing method I have developed my collection to bring it into a luxurious fashion collection."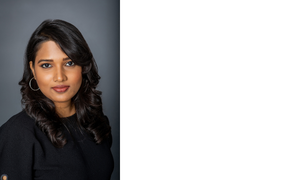 DINUSHI PAMUNUWA is another consistent designer who continues to up her game through hard work. She subscribes to the notion that shows such as Olu Swim week are important. "They encourage new designers and also make existing designers think and evaluate what they are doing. As the industry that causes the most pollution after animal farming fashion industry needs to make a lot of changes and fashion shows that encourage eco-friendly, ethical designs and manufacturing are important to get the ball rolling."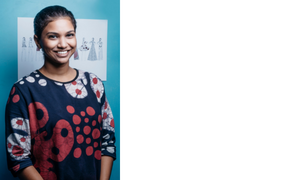 Another designer whose work is much admired and eagerly anticipated is DARSHI KEERTHISENA. Credited with creating a renaissance in batik for younger audiences her striking designs in various hues are visually arresting. This time Darshi has been inspired by K Pop. "Our collection is inspired by many things. multi-wear- convertible garments with the ability to wear them and style them differently to give them more than one look. I have heard many times that some people today don't want to wear or to be photographed in the same outfit. We want to give them options to restyle the outfits and also with a message it's cooler to help the planet by investing in well-made clothes that lasts.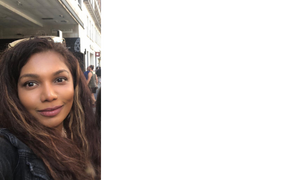 Some pieces are reversible and multi-way with multi-way styling. Less is More! During the pandemic I began watching Korean dramas and listening to K-pop. Some of the silhouettes are inspired by their historical outfits combining with comfortable resort silhouettes."

Providing the hair and makeup looks for the Show is RAMANI FERNANDO who has been associated with CFW since its inception. Ramani and her talented team put in long hours behind the scenes to execute sharp fashion looks which complement the collections. Speaking on what's in store for the show Ramani says "This year CFW resort makeup and hair trends are on par with some of the looks we have seen internationally. While bare-faced skin is very much on trend this season we hope to deliver some exciting trends like bold eyes, pops of colour and neutral lips to name a few. As for hair, we will be going with effortless chic looks that have a lot of flow and movement as well looks where hair will be held together in a sleek manner."

Ceo of CFW FAZEENA RAJABDEEN who plays a pivotal role in pulling the show together says "We have a great line up of designers from Charini and Darshi to Aslam and FH. The newcomers Divya and Karma Collection are all set to present some great collections which have kept to the brief we issued them with. Our commitment to circularity in fashion is unwavering and we have encouraged all the designers to follow those principles diligently. We look forward to presenting two days of thought-provoking and exciting fashion."