How do our food experts cook and eat? This week, food stylist, food photographer and recipe developer, Anjala of @thefoodsnaps takes our Q&A.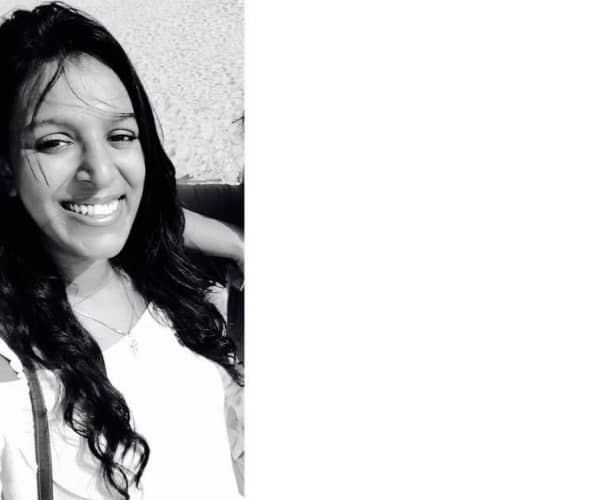 What's your favourite shot?
Honestly, it's hard to pick a favourite because I love every single picture of mine. Because every picture has its own back story. But to narrow down, sometimes pictures don't come out as expected even when you plan everything to the dot. It's always something wrong with the lighting, composition, or editing or simply you are not happy with it. But this shot, I planned for hours and hours deciding what elements I'm going to use, how I'm going to shoot it and actually spent a lot of time styling it, shooting it and coming out exactly how I wanted it. And every time I look at it, it makes me content that yeah, I took that beautiful shot! So this is my favourite.
What's the story behind 'thefoodsnaps'?
When I moved in with my husband, we both started to follow a healthy food journey and I wanted to document it. I have always been a photography enthusiast so naturally, I started capturing dishes that I made and published them, thus giving life to 'thefoodsnaps'.
What's your first vivid memory of food and cooking?
I won't lie, I was a food junkie and lived the fast food life a day at a time!
As a recipe developer – what is the best and the most challenging aspect of your job?
Making the perfect dish that balances the flavour profile, taste, texture and consistency while leaving some room for people to customise it the way they want.
It's your last day on earth, what is your last supper of choice?
I would probably be in Alaska watching Aurora Borealis while having a nice warm ramen noodle.
Your proudest food invention?
Vegan omelette - it was totally accidental, I was testing another recipe and it was a failure and resulted in something else. Every dark cloud has a silver lining after all.
In 2022, my food goal is _______?
Eat more healthy food
Your favourite childhood meal?
My favourite childhood meal was and still is, sweet coconut stuffed pancakes made by ammi. You can't go wrong with this dish, it's sweet and isn't limited to an occasion nor a time of day. I've had the best memories, sitting with friends, chatting, sharing the meal and of course, looking forward to some more when I got home.
Easiest meal you'd whip up to impress someone?
Herby spaghetti with a fresh tomato base or mac n' cheese. Oh yes! No one in their right mind turns down a pasta dish.
Are you adventurous with food?
My husband has this weird craze where he mixes food and flavours that wouldn't normally go together. Initially, this was met with a "Ewww baba, are you really eating that" and then after I've taken a few bites, I was truly taken back by some of the flavour combinations which made me see there aren't any limits to how a recipe should be structured.
Your favourite odd food pairing?
A spicy noodle with sweetcorn soup, these served separately but eaten mixed together.
What's your secret to getting the perfect food shot?
Plan, Practice, Patience! You need to plan your shot beforehand, let your imagination paint the image in your head, what props you are going to use, what camera angle, light angle and focus on the little details. You need to practise often to master taking good photographs and you need the patience to keep shooting, adjusting and changing until you get that perfect shot.
Cook at home or go out?
Well, it depends on the mood, but most of the time it's to go out. We all need a cheat day.
As a food stylist and photographer - eat with your eyes or think with your stomach – which one wins?
For me, it's always the former "eat with your eyes"!