Today on Fashionably Danu, we embrace tradition and go back in time, taking us to the time of King Wimaladharmasuriya I (1591-1604 B.C.) Back then the normal dress of a King was a shirt and long sleeved jacket and a manthaya around the neck, and a Sinhalese style decorated turban completed by a pair of trousers made of thin material.
This is perfect for a country like ours. Kings back in the days wore royal ornaments and jewelry on important occasions. This was to be seen noticeably among the people and to be praised as a God by the common people.
The shoot for today started early morning with many stories on the tradition of the look and how special it is. With an hour down on the clock, I was ready to walk down to the Shangri –La lobby to work on my photos, where my wife awaited me. I did manage to ask a few questions from the gentleman who dressed me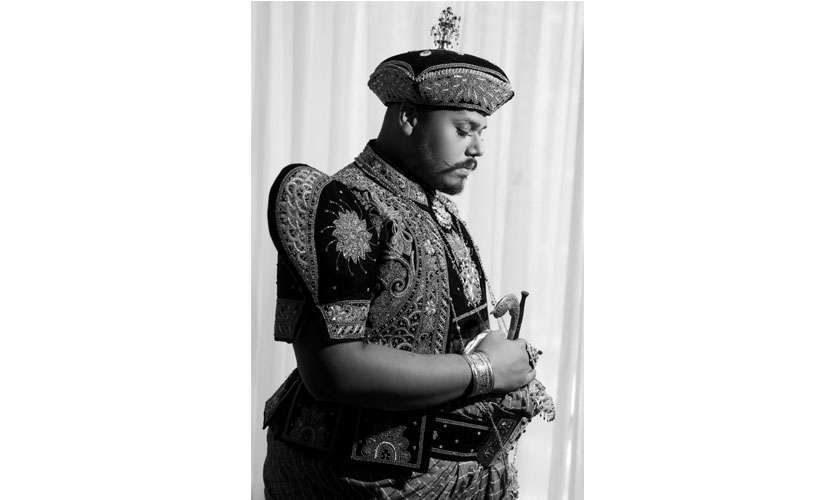 1. When is this royal outfit dated to?
As we were under occupation for 400 years, we also had to work with the rules given to us. After the arrival of the Portuguese, there had been clear differences in the costumes of the royals and nobles. Sinhalese Kings made changes in their costumes influenced by the Portuguese dresses. Even the words used by the Portuguese for their dresses were added to Sinhala dresses.
2. What was the start to Nilames' dress?
Nilames started it's use during the English period as well. A long trouser for the bottom part of the body, a belt, a turban, necklaces, a manthe, jeweled rings, bangles with carvings, gold chains and a designed hat were parts of the original dress. But the look changed and evolved with time.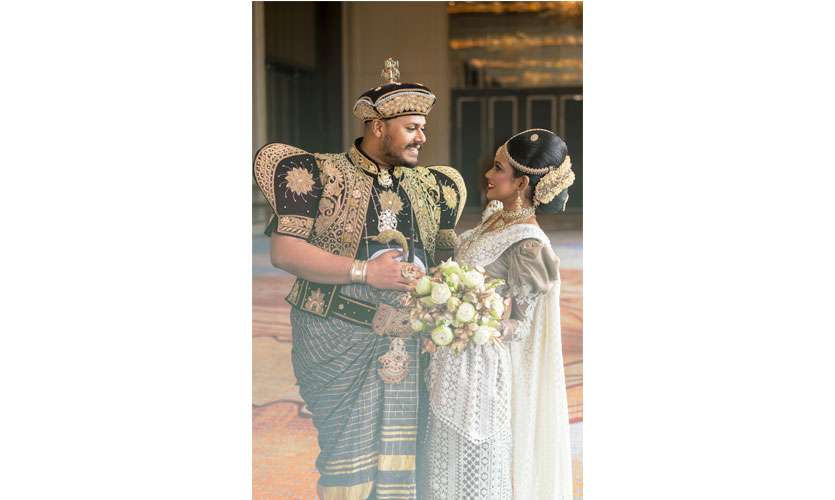 3. How has the outfit been used in present times?
Today it is considered as the wedding dress at wedding ceremonies, giving prominence to traditions and preserving these traditions for the future generations. The looks added a lot of new creations and colours today with a lineup where we feature two types of Maroon today. But there is always more to pick from green, orange, black, purple, brown, red, ivory, white and blue colours embroidered with gold threads, and the workmanship is done by hand.
Paired with materials, and workmanship of animal figures such as lions, swans, mythical birds, phoenix, peacocks, flower strands and creepers which were our traditional drawings involved with the hereditary Kandyan era. So it takes us back to the original look and feel
Bride - HumaShanka Perara
Designer - Hashan Dayananda
Groom- Ananga Saman Kumar (Iru Sadu Ransela)
Photographer- Weddings by X Iris
Location - Shangri La