For the simple reason of not being able to find a decent sausage in Colombo, Digby Hill decided to make his own, at home.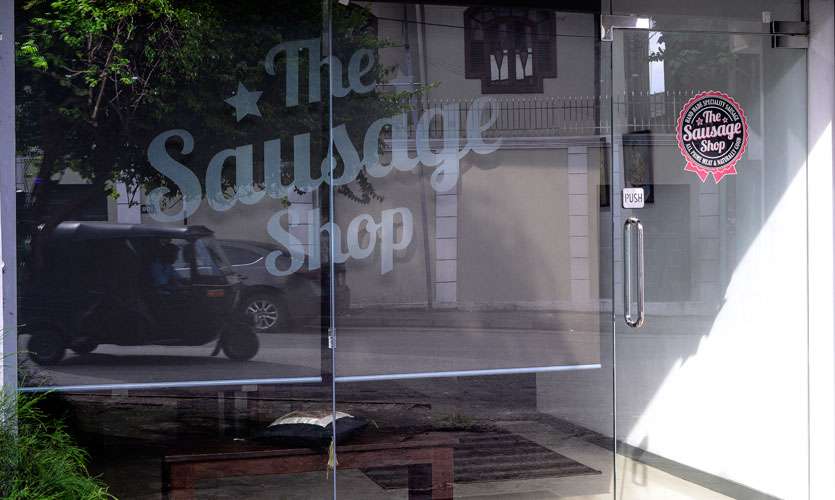 "Seven to eight years ago I started making sausages because I couldn't find good sausages here,"
he explained. Further, after trying and failing and finally succeeding he realised he had finally come up with the perfect formula for a damn good sausage. He started with the Pork and Herb Sausage (which is his best-seller) and then decided on a few more options and the result has been five delicious varieties.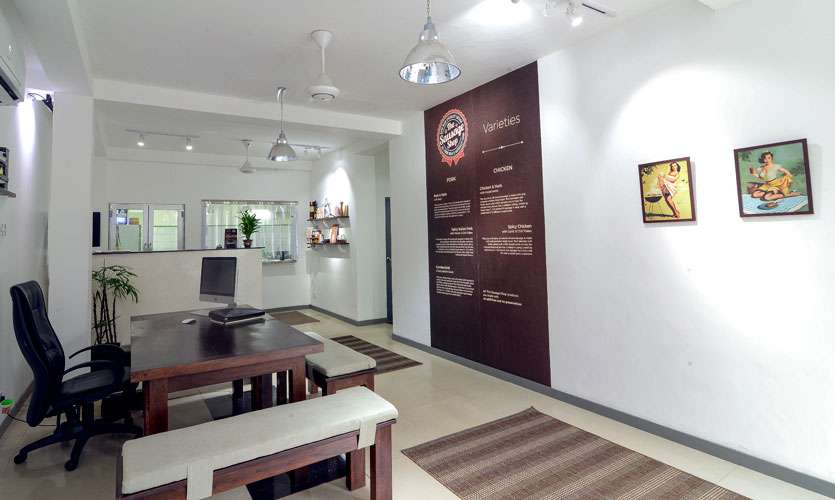 After feeding his family and friend with these goodies he felt it was time to sell them and that is how The Sausage Shop came to be.
Digby prides himself in the fact that he uses 82% meat to make his sausages and the amount of salt used is half of what is required in a recipe. He explains that the high content of salt is mainly for curing meat but since these sausages are frozen there is no need to cure them. A small amount of breadcrumbs is also used to bring the ingredients together while herbs and spices are used to flavour the meat.
He uses a collagen casing and not a plastic casing for the sausages while a hog casing is used for the Cumberland Sausage while no additive or preservatives are used.
Food
Digby recommends that the sausages are pre-cooked for 10 to 12 minutes (five minutes more for the Cumberland). The sausages are packed into food grade bags, therefore the pack can be placed in boiling water to pre-cook. The best way to indulge in them is by baking them in a preheated oven at 190⁰C /375⁰F/Gas Mark 5 for 20 to 25 minutes. It is recommended that the sausages are placed in a tray and oiled all round while the links should not be cut nor should they be pricked as the juices and flavours will get lost. An additional five minutes to the cooking time is required in the oven for the Cumberland.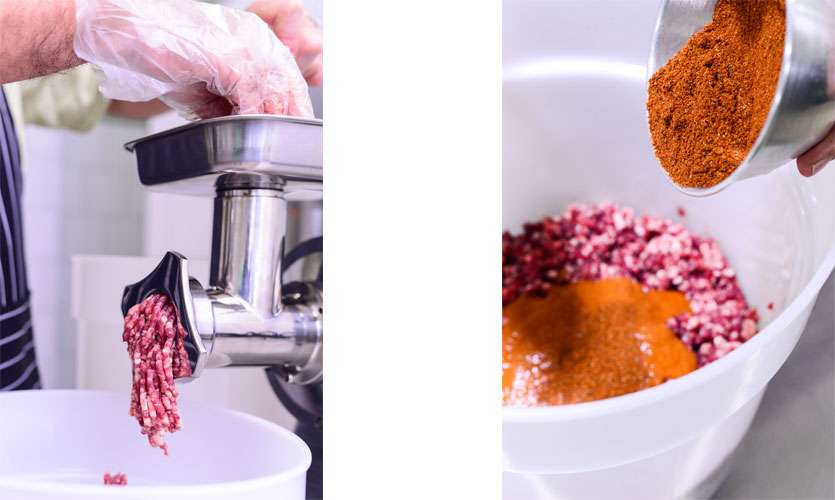 Frying the sausages for 15 to 20 minutes is also an option and the links should be cut. Oiling the sausages is recommended to avoid them from sticking to the pan. Grilling them on the barbecue for five to seven minutes to brown is also a great way to enjoy them.

Our pick was most certainly the meaty, flavour packed Cumberland (Rs 3,000 per kilogram). This spicy British classic is made with premium meat from the shoulder, back and belly, coarsely ground and married with a blend of herbs. Digby then inserts the meat into a natural hog casing which is coiled and it is between two to two and a half feet long.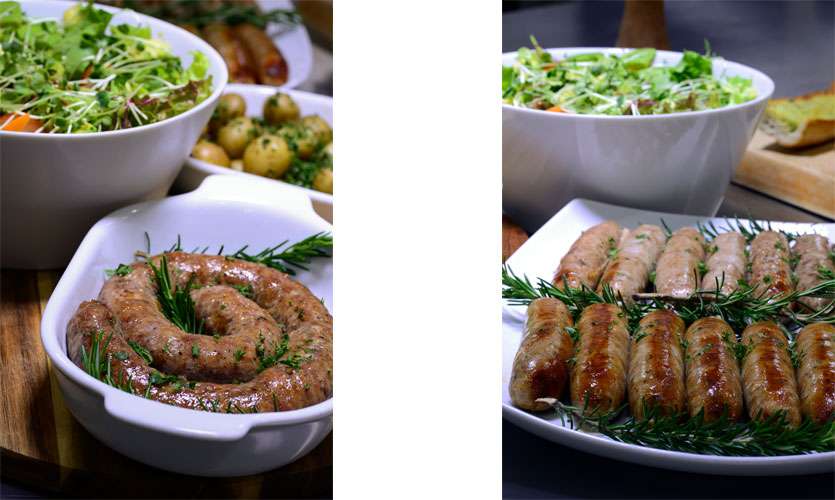 The Pork and Herb (Rs 2,500 per kilogram) is also a delightful sausage to dig into. A hint of Sage adds a lovely flavour note while coarsely ground meat from the shoulder and back are used and then stuffed into a collagen casing which is linked by hand every five to five and a half inches. Continuing on our pork journey is the Spicy Italian Pork (Rs 2,500 per kilogram). Here too coarsely ground meat from the shoulder and back are used while they are flavoured with Fennel and Chilli Flakes. What we liked about the pork options was that they were hearty and juicy and just downright amazing.
Although chicken sausages in general aren't the most fun to eat The Sausage Shop does some delicious ones like the Chicken and Herb (Rs 2,500 per kilogram). Ground chicken thigh meat is used for this sausage while a blend of Mixed Herbs are used to add flavour to the meat, while the Spicy Chicken (Rs 2,500 per kilogram) flavoured with Garlic and Chilli Flakes was our pick among the chicken options.
Since the sausages take centre stage we recommend that a light salad or lightly buttered vegetables accompany them. A good relish will work too.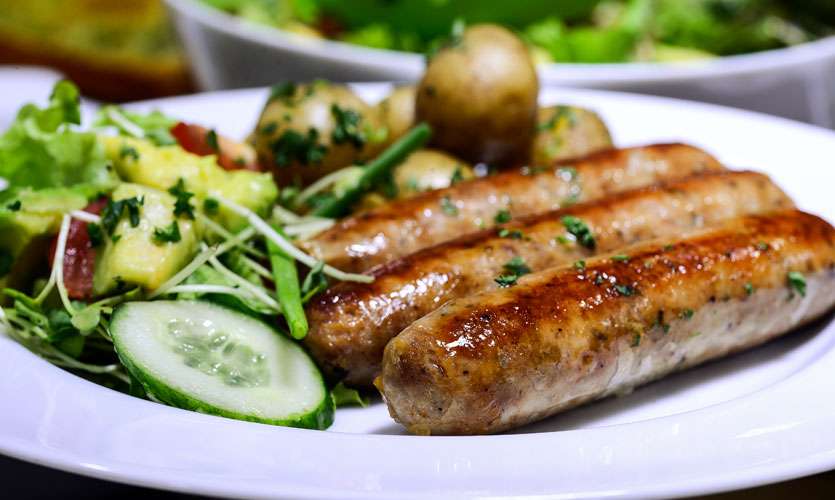 What we recommend: Cumberland, Pork and Herb and Spicy Italian Pork
Service: 5 stars
Parking facilities: 3 stars
Would we purchase them again? Yes
Tips/notes by author: The Sausage Shop is as the name suggests a shop which sells sausages. They don't cook and serve them there but we hope they will in future as they are really good.
The sausages can also be bought at Rs 1,000 (pack of five – approximately 400g), Rs 2,000 (pack of 10 – approximately 800g) and the Cumberland can be purchased at Rs 1,500 (packed as one sausage – approximately 500g)
Pix by Kanishke Ganewatte