La Rambla Thai is a branch of the well known Thai Boulevard on Queens Road. They are both owned by Tasty Caterers. La Rambla is situated on Hotel Road Mount Lavinia. They used to serve Spanish/western food, but changed the concept to Thai cuisine a few years ago and have recently readded a western menu due to popular demand.

The Ambience:
It's quite similar to the old La Rambla, nothing significant has changed in terms of the lighting and décor. It most certainly has a very welcoming atmosphere and is great to bring family and friends.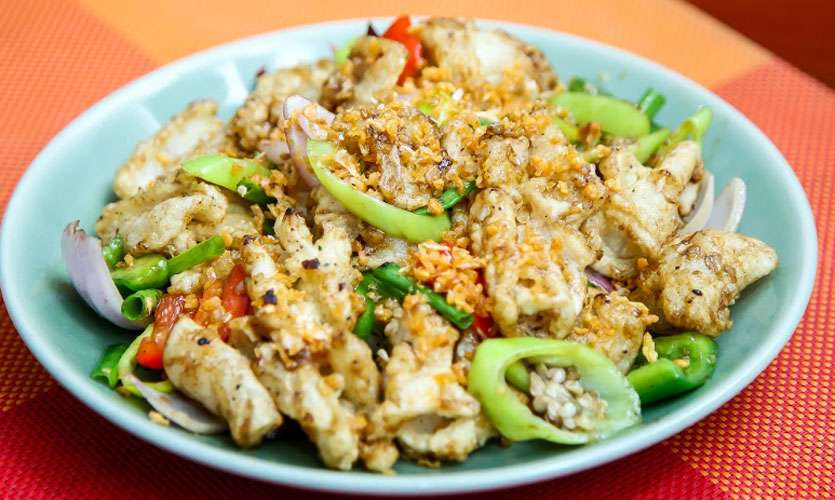 The Drinks:
The Mint and Cucumber drink (Rs.390) was really refreshing. Didn't taste much mint but overall helped to wash the meal down well. The Pineapple, Passion, Coconut and Peach Drink (Rs.390) was really yum, it was basically a virgin Pina Colada. It was quite thick and heavy as it had ice-cream and coconut cream, but it tasted great.

The Food
The food is simply amazing! Extremely high quality Thai food! Each dish was unique in its flavor and so tasty. The food definitely shows that there is a Thai chef in the kitchen.

The Thai Menu
Starters
We started off by having Deep Fried Sesame Prawn Toast (Rs.890), this was not what we expected because generally prawn toast is a thin layer of minced prawn over toast, but this was a juicy, crunchy and prawn filled toast. They were definitely not stingy with the prawns. However, I would have preferred a sweet sauce to accompany it. Next was the Chicken Satay with Peanut sauce (Rs.840). The chicken was very succulent and very tender. Definitely, a must try, however again the sauce wasn't as peanutty as I expected.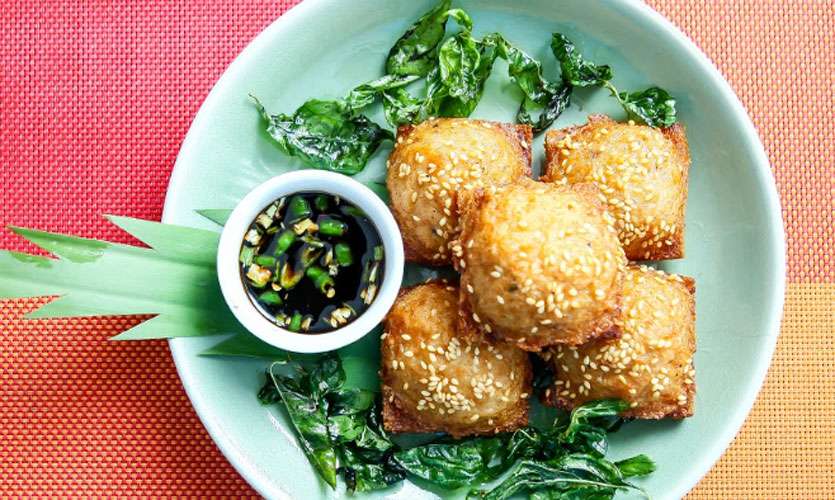 Soup
The Tom Yum Soup (Rs.740) was honestly not overdosed with heat. The flavour really comes through and the spice wasn't overbearing, there was a generous portion of large prawns and mushrooms.

Mains
First in line was their version of Hot Butter Cuttlefish (Rs.1600). This was crunchy and soft but not really the HBC that we have at other restaurants, it had more of a garlic and pepper flavour. Nevertheless, it was tasty. Next was the Black Pepper Beef (Rs.1360). This was actually rather delightful, crispy beef in a unique black pepper sauce, it had a welcome change to the normal lemon grass tasting dishes. Try the green pepper corns used in this dish on its own as they have a very interesting flavor. We went on to try the Deep Fried Fish Fillet in a black fungus and ginger sauce (Rs.1690). I'm generally not a fan of fish, but this definitely converted me. We were served a Mango Salad with peanuts (Rs.740), there was a nice amount of mango chunks and the dressing was a tangy one which complemented it all. The Pineapple Rice (Rs.920) was presented beautifully inside a pineapple. It wasn't that special however when it came to taste. It was tasty but not to the level I expected it to be. There were prawns and cuttlefish as well. Finally, we were given the mixed vegetable dish (Rs.660), this dish had a lot of colour and I hadn't seen anything like this before, it was not bad.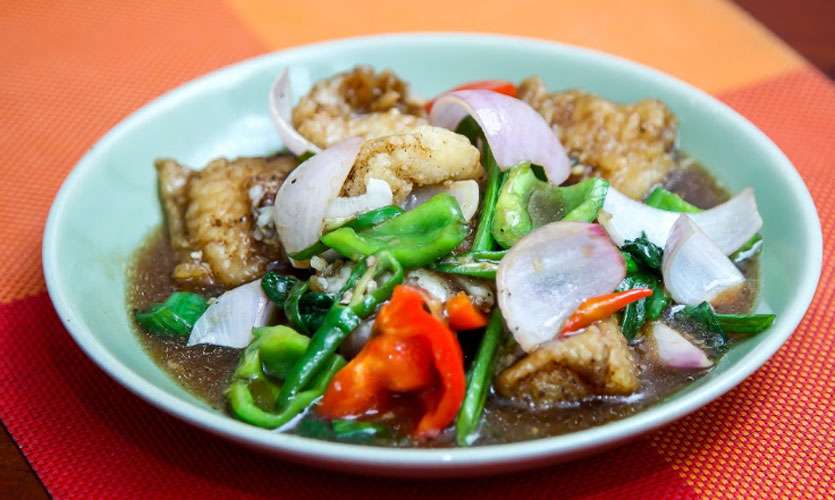 Dessert
The first I tried was banana coated in a jaggary batter served with ice-cream and a jaggery sauce (Rs.750). The batter was unusual and was quite tasty when it was hot. When it was cold, not so much. Next was the Mango and Sticky Rice (Rs.760). The milk rice was not bad but the mango was a bit sour. Overall I didn't quite enjoy the desserts as much.

Western Menu
Mains
The Roast Pork (Rs.1550), was very tasty. They said it was served with a BBQ sauce, however, I thought it was something different, more peppery and sweet. It was served with roast potatoes, I assume you can ask for fries. Next was the Seafood Platter (Rs.1650). This was very tasty as each item had a different taste. The calamari rings were fried and then coated with a creamy cheese sauce, the fish was soft and had a lovely sticky sweet homemade sauce, the prawns were huge and were also prepared well and the baked crab was tasty but nothing to write home about.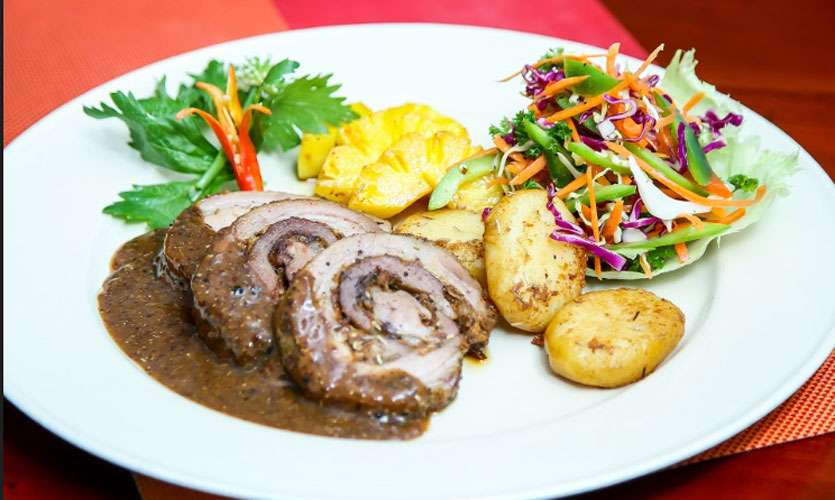 The Service
The service was very good, the food was served fast. I had expected a longer wait to be served Thai food. The staff was very helpful and obliging. They knew the menu well and also made some good recommendations.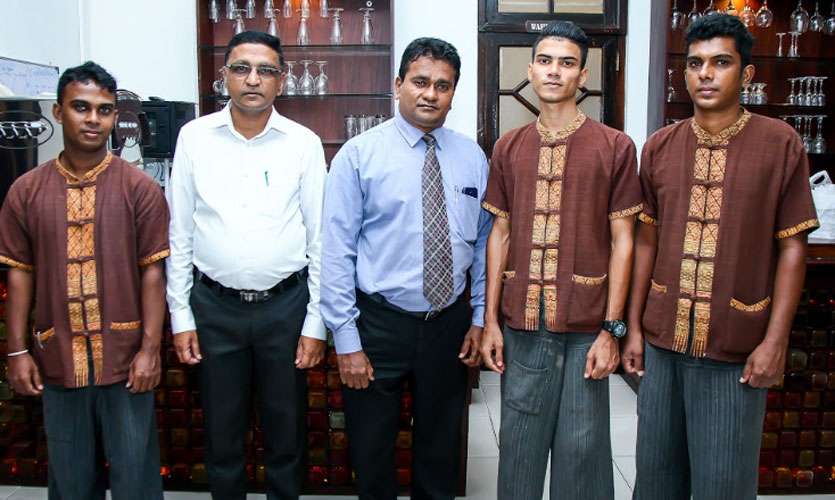 I most certainly would love to go again, except next time with someone else. Thai food is best enjoyed with other people. It most certainly is extremely pricy and not a place I could afford to visit on a regular basis, but certainly good for a special occasion.

Price Range
As I mentioned before it is rather up there in terms of price. However, for the excellent quality of the food they serve, it's understandable.
Rs.4500-5000

Must try
So something we weren't officially served but since the manager liked us we got to try was the Prawns in Chili paste. That was truly something else.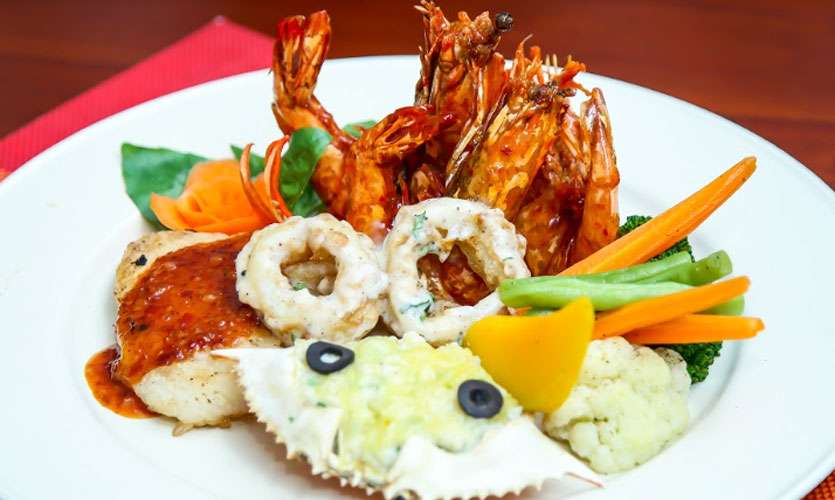 They also have a delivery service which costs extra.
By – Aaron Bulathsinhala
Photographer - Damith Wickramasinghe