My Sister's Kitchen and The Sandwich Factory joined forces to fuse two distinct cuisines at the J Town Festival held recently. We dropped by at the one day only event and loved the mashup of the food. Here's the scoop.
The event was held at The Sandwich Factory which was buzzing with excited foodies, most of who had turned up way before the event started. The fusion of the two different cuisines began with the drink on offer, a Nelli drink, which was a combination of Nelli juice (a drink popular in the North) and Sprite. The drink was ideal since it was refreshing and light, while also leaving plenty of room for the food we were excited to try out.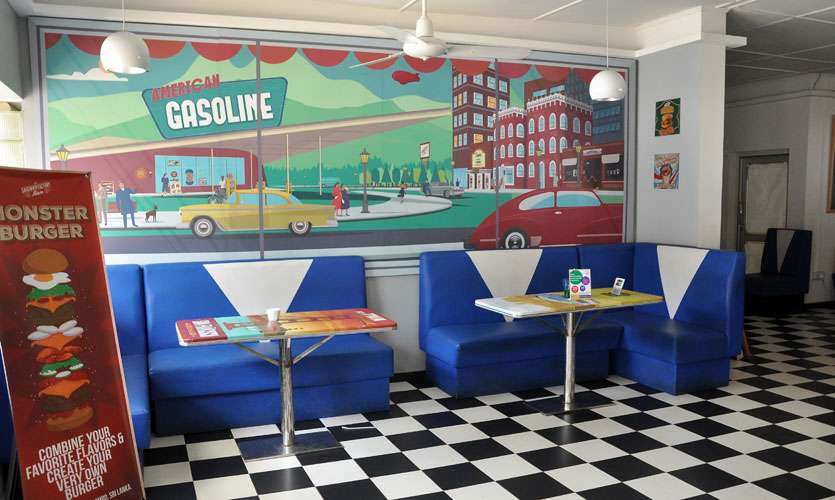 Pulled Beef Poriyal Toasties
Homestyle kade paan toasties with pulled beef poriyal, the toasties were also available in chicken and soya. We loved the flavours of the meat - we're guessing the meat was well marinated since the flavours were intense, leaving our taste buds satisfied.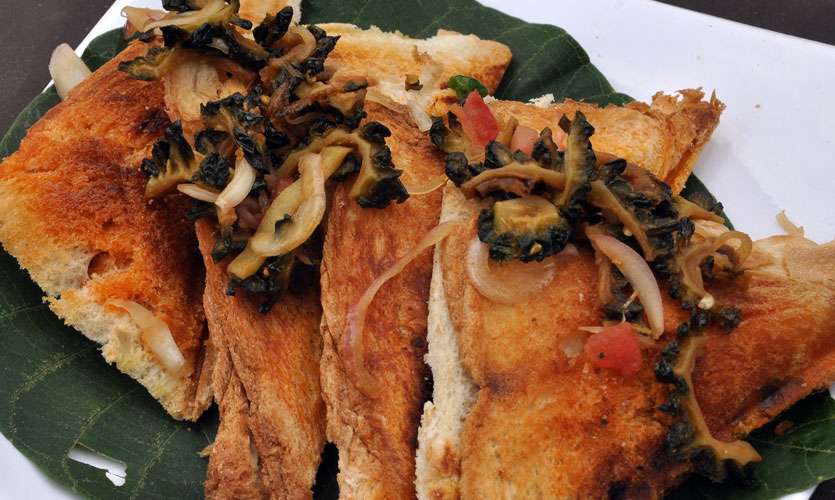 Spicy Cuttlefish Crostini
Jaffna-style devilled cuttlefish with karapincha butter and onion sambal. Another of our favourite items off the menu, the karapincha butter appeared to be the not so secret ingredient that effortlessly elevated the crostini flavour wise.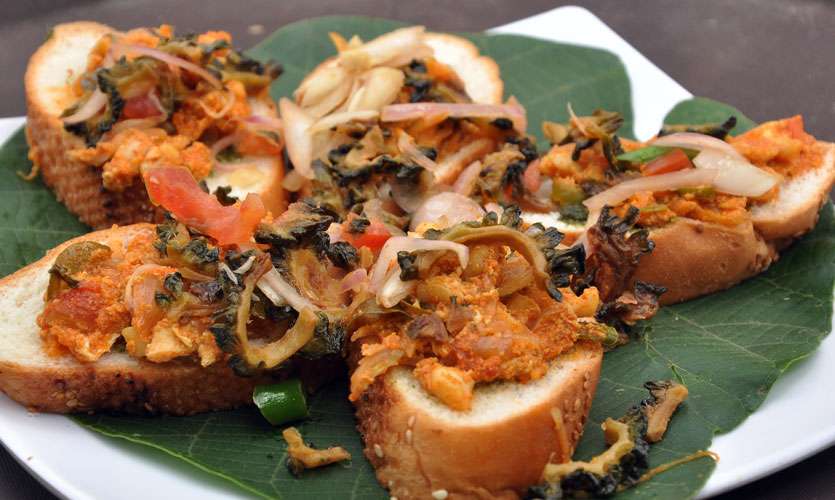 Idly Sliders
We thought substituting Idly was a really quirky idea! The soft idly was stuffed with spicy red fish curry and sambol and served with karapincha sambol and gravy. The karapincha sambol especially gave it a distinct flavour that gave the sliders an extra kick.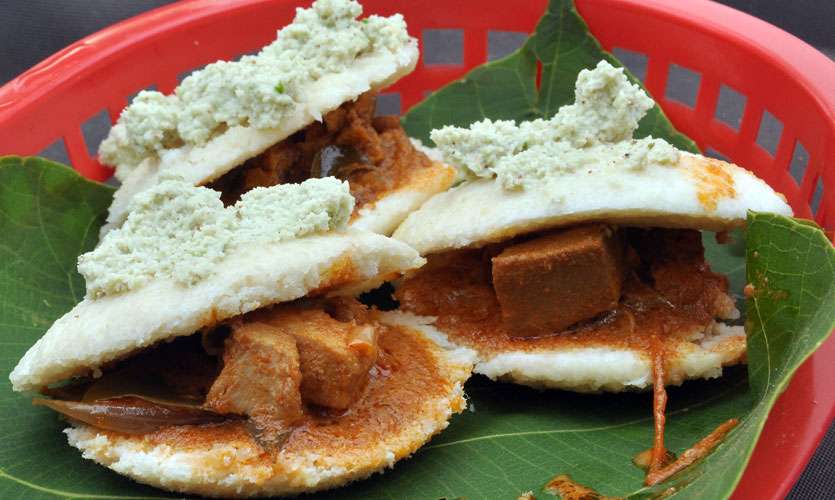 Jaffna Curry Burger
Authentic Jaffna Chicken Curry served in a soft bun topped with a Jaffna-style omelet fried in gingelly oil. The large burger stuffed with chicken and a fluffy omelette, was certainly one of the heavier items on the menu. We had to stop ourselves from devouring it in its entirety in order to be able to leave space for the rest of the food.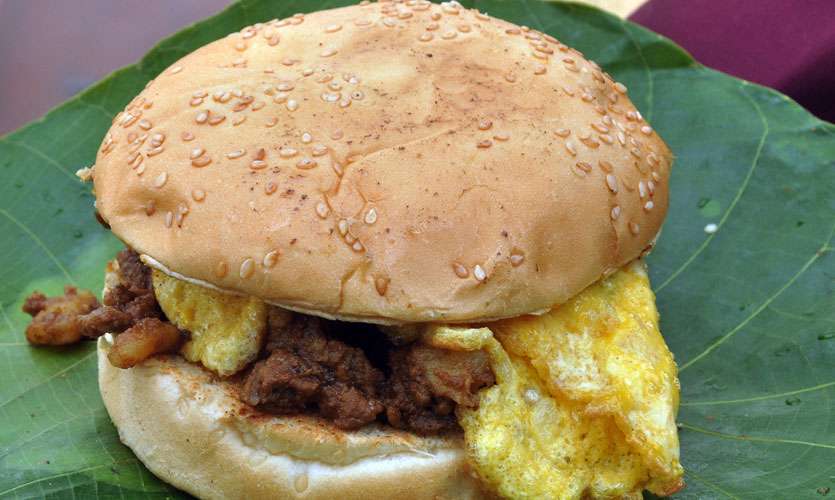 Poori Tacos
We left the best for last - the pulled chicken curry on soft-shell Pooris with karawila (bitter melon) sambol. We thought it was pretty genius to add karawila along with the chicken filling to the poori tacos. The sharp flavour of the bitter melon against the well spiced chicken and the crispy tacos was the combination we never knew we needed!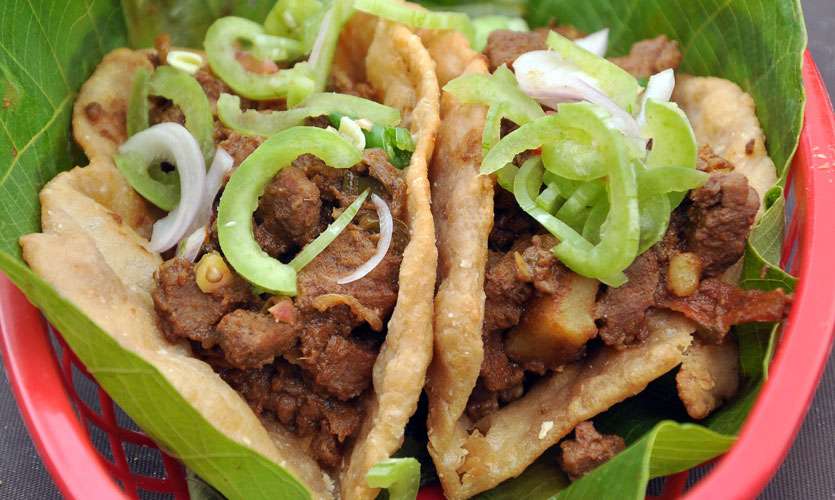 The best thing to come out of the collaboration was the intense flavours of the food. Spicy and balanced in all the right aspects, Thushara Innasithamby and Hisham Cader blew us away with the food! While this was - as far as we know - a one time event, here's to hoping there will be many more collabs in the future!
Pics: Nisal Baduge