Theatre enthusiasts both young and old gathered at the Lionel Wendt theatre to witness the spectacle that is E.F.C. Ludowyk's "He Comes From Jaffna", organized by the Creative Arts Foundation in conjunction with the Old Boys Association of S. Thomas' College, Mount Lavinia.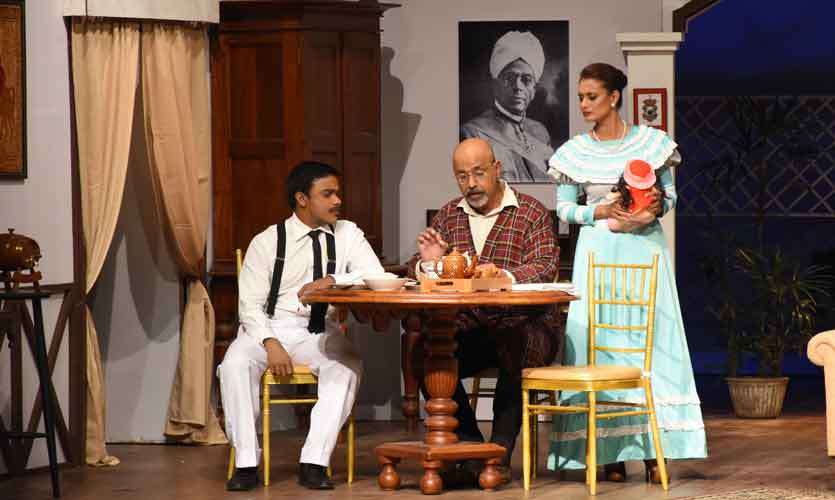 We found ourselves being taken back to the year 1908, where there was a residual feeling of colonialism in the air and patriarchy ruled the household, while the "Appu" kept it clean. It was a time where caste and creed governed society and twenty-five thousand rupees meant a bigger deal than it does today. Ludowyk's work tells the tale of Durai and his visit to Colombo, where he comes to visit his son, Aru, and his brother-in-law Cleveland. More than anything, the play focuses on the dynamic between Durai and Cleveland interspersing the plot with other little stories which only added to the rapport between the two.
Anuruddha takes on the role of Durai for the fourth time in his career, definitely bringing out the slightly clumsy but overbearing fatherly nature of the big framed man from the North. Performing such a role is no small feat, but Anuruddha pulled it off effortlessly. He plays the titular character and the father of Aru, constantly reminding everyone around him and most importantly his son about the importance of money. It is a character trait which governs majority of the storyline.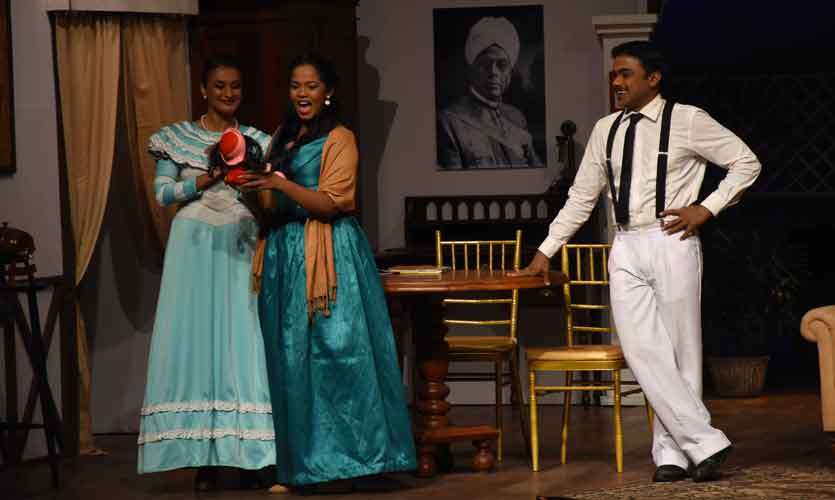 Cleveland Rajaratnam, played by Hans Billimoria, is the other side of that coin. While Durai prefers to save every penny, Cleveland prefers to help anyone who is down on their luck financially. It was a wonderful interpretation of a man from up-north trying his best to fit in and a clear-cut contrast with that of Durai. What stood out in this performance was his ability to convince his wife that there was always a reason to help another person, even though it was clear to the audience that he was the one who was truly being played.

Danu Innasithamby played Aru, Durai's son. The fact that he fails to live up to his father's image of him had him constantly thinking of ways to avoid his father's questions, which added to the comedy of it all.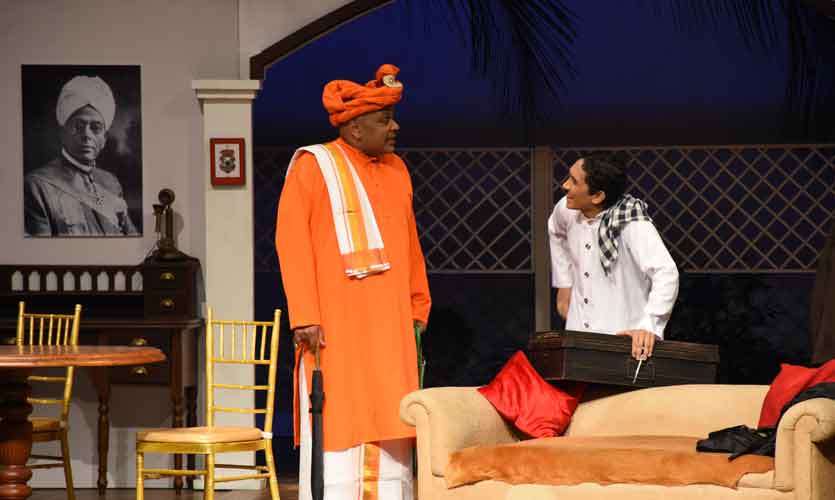 Swasha Malalasekara gave the audience a wonderful performance as Marion Rajaratnam, "Lady" of the Rajaratnam household and the typical image of a delicate and upright English woman with a not-so-subtle tone of condescension. She was always a few steps ahead of Cleveland, always knowing what to say and often having him struggling to catch up.
Martin the "Appu", played by Dilushka De Mel, showed a very thinly veiled respect towards his "master" and "Lady", constantly listening in on their conversations while either pretending to dust furniture or being overly conscious of whether one or the other would like to have a tea. This was a wonderfully exaggerated portrayal of a typical cook and while the character did not have a particularly large back story, he did contribute to a few crucial turning points in the story as the one person who is privy to the comings and goings of the bungalow.
Kovindu De Saram portrayed Isaacs, the burgher shoemaker who is indebted to Cleveland, giving the audience a performance that could have easily been plucked out of a Jam Fruit Tree.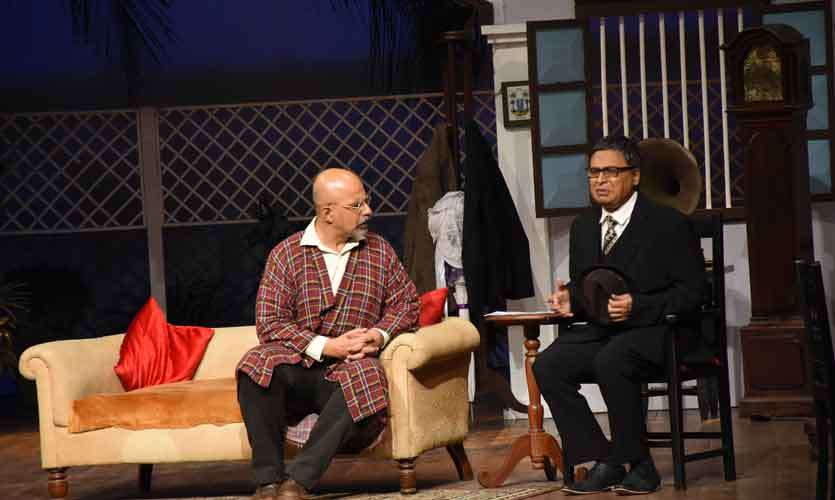 Overall, the cast was absolutely hilarious and the audience was in fits of laughter. The stage and costumes were handled artistically, as it is with any Jith Pieris production. The veteran director truly managed to bring out a period of togetherness and show the audience that there really was a time where we could chime along to a single tune without any sort of animosity towards one another.

Here's what the audience themselves had to say:

It's hilarious. The acting is great. Very convincing and the cast is very well picked.
– Shevanka De Silva



It's absolutely brilliant. I think it's really funny to watch it all over again and more than anything else, it's funny how we talk about these issues with races and it still stands. It's pretty funny and very entertaining. The cast is doing a superb job.
– Suresh

It was fantastic. I liked Danu's performance and the fact that they included a little bit of Tamil in the conversation. The backdrop was just lovely. - Harshini Nadesan -


It was really good. I've acted with Jith and Vinod before and I saw the first production almost fifteen years ago and it is still as hilarious.
– Dimantha Perera



I loved it. I was surprised at how everyone is projecting so well, but also just loving it
. – Crishantha Perera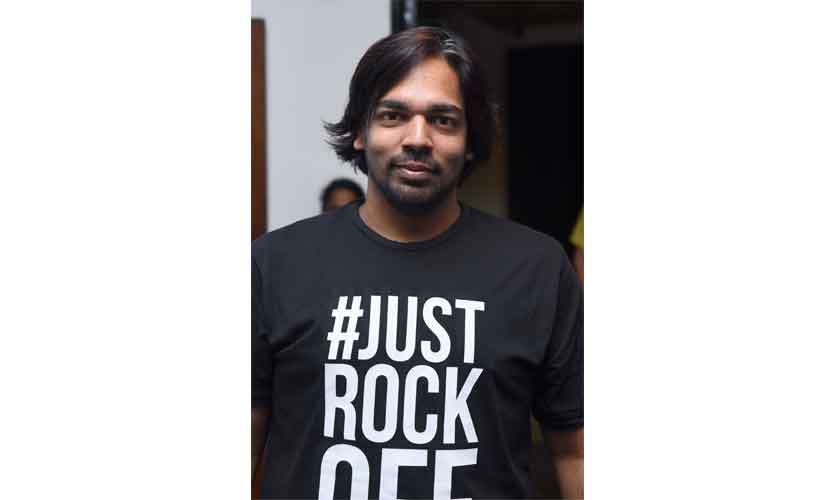 So I've watched a previous version of this, and it's really good. The cast really works well.
– Naresh Anthony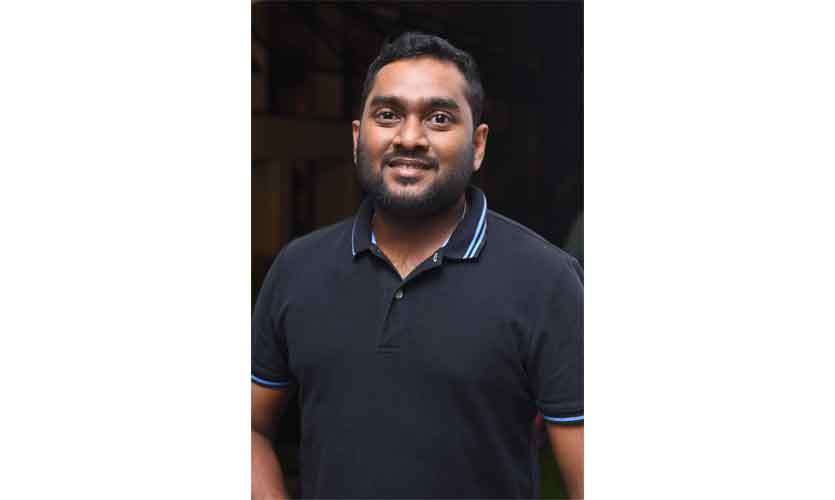 I think the show is excellent. It's brilliant. I like the energy about it.Escpecially Durai, he did an excellent job along with the rest of the cast.
– Jalani Kumaraswamy



It was amazing. I saw it years ago, but I'm really enjoying it with Anuruddha playing Durai.
– Mihiri Wickramasinghe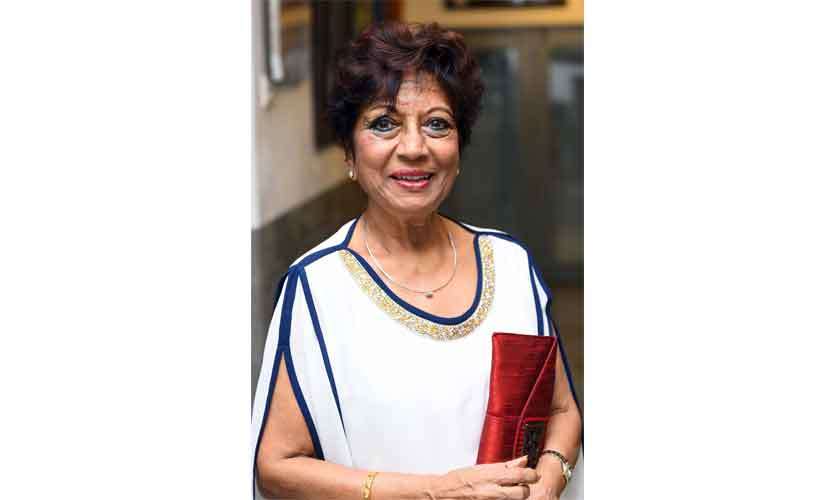 We came in with low expectations but it's really good. It's entertaining and I enjoyed it.
– Dilroy Fernando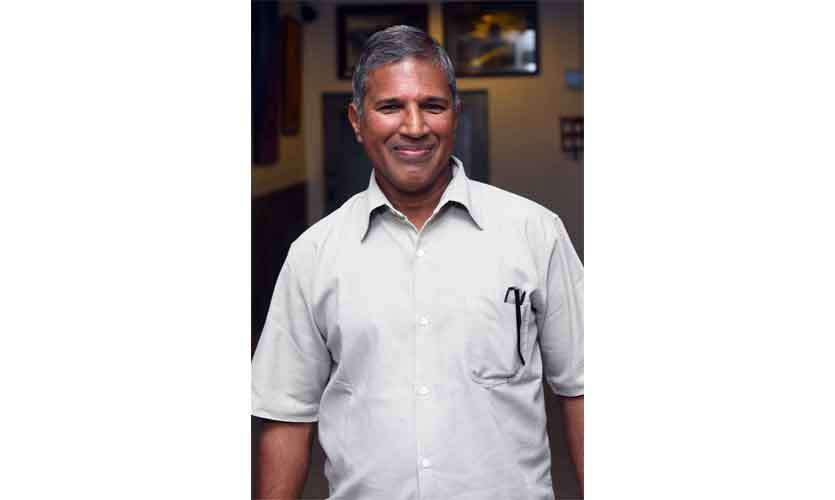 By: Vihan Wickramasurendra
Photography - Kushan Pathiraja