Forked is a home based operation run by partners Inoshi Perera and Clive De Silva with the idea of creating and delivering delicious homemade food to your doorstep. Most of their meals are wholesome and packed and I mean packed with flavour while the portions will surprise you.
Inoshi and Clive pick out fresh ingredients while Inoshi prepares everything herself therefore ensuring the highest of quality every time while Clive looks into the marketing and backend work. He does whip up yummy Milo Bliss Balls!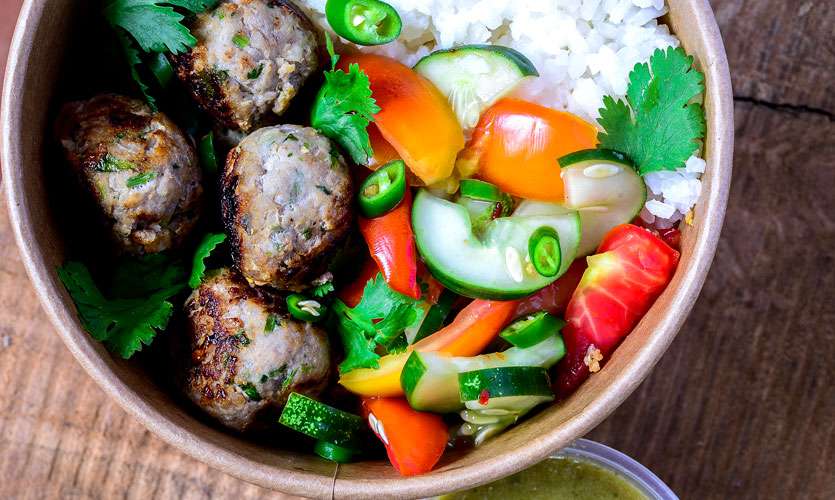 Food
Food – 5 stars
Every item we tasted was delicious while the use of fresh flavours and ingredients came through so beautifully in all the dishes.
We started off with their Gilmore Granola (Rs 1,500-Large/Rs 750-Small). This Coffee and Cardamom infused granola has the perfect blend of toasted oats, chewy dates and sultanas along with sesame, pumpkin kernels and banana coins.
One of our absolute favourites was the simple yet flavourful Harley Quinoa (Rs 750). This salad with a base of quinoa coupled with sweet and juicy cubes of mango, kidney beans and corn as well as capsicum, onion and fresh coriander is really special. Even though not intended there were some pretty strong Mexican inspired flavour notes which made for a fine salad.
As much as it is the pork meatballs that stand out in their Porky's Meatballs (Rs 1,150) it is the Thai-inspired sauce that marries every aspect of this dish. The simple Japanese Sticky Rice and the fresh tomato and cucumber salad create a warm and fresh feel to this bowl of deliciousness.
Another of our favourites was the Han Roll-O (Rs 1,000). First of all, the portions come with six large rice paper rolls – which is a bonus while these delicious rolls are stuffed with strips of chicken, carrot, bell peppers, zucchini, coriander and mint – the cherry on the cake so to speak was the Chilli Mango-Hini dip. This spicy, sweet and sour dip was lip smacking and was the ideal accompaniment to the rolls.
Their dessert option on the day we tried out their goodies was the simple yet Milo filled Milo Bliss Balls (Rs 550). A portion contains 15 pieces and they are coated with coconut – what's not to love!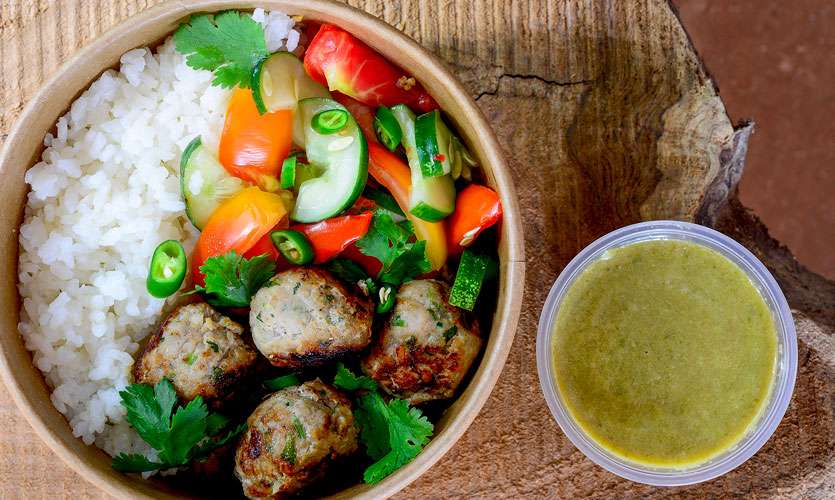 What we recommend: Han Roll-O and Harley Quinoa

Service: 5 stars

Would we order again? Yes

Tips/notes by author:
Currently delivery is just weekly but the owners hope to increase it to twice a week
The portions are pretty large so they may be sufficient for two servings
Most of the dishes can stay in the fridge for a day or two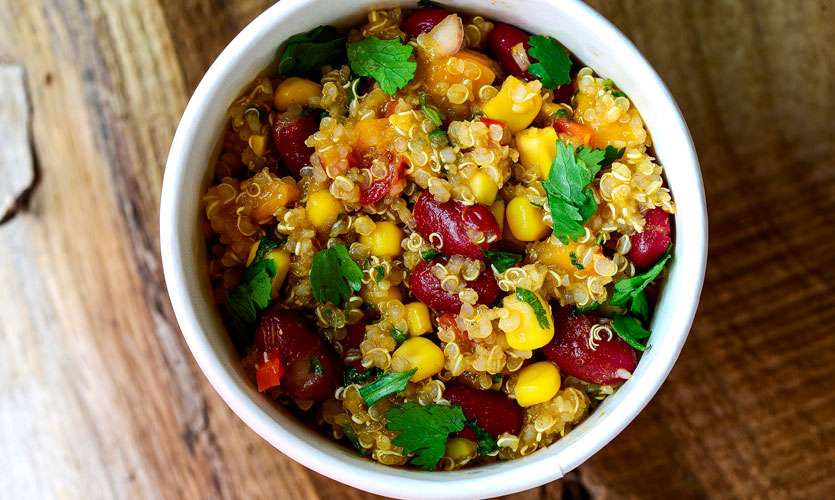 Placing orders:
-The menu changes every Thursday
-Orders can be placed from Thursday to Sunday night
-Delivery every Wednesday from 10am and 2pm
Pix by: Kanishke Ganewatte