Sri Lankan composer and classical pianist Gayathri Khemadasa recently directed music for 'The Newspaper' a movie that speaks about an injustice faced by a mother due to an incorrect piece of information that got published in the papers during the height of the war. As one of the few female music directors in the country, Ms Khemadasa is striving to make a change in the Sri Lankan classical music arena while taking her father's legacy forward. This month's Women at Work cover takes a closer look at the Sri Lankan music industry and the arts scene through her experiences.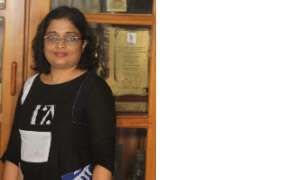 Tell us about your new project.
I got an invitation from Kumara Thirimadura and Sarath Kothalawala, the two directors of the film. We have worked together in Thanha, Rathi, Raga. I liked the script very much. It's about an injustice that happens to a mother and how incorrect information can harm people where they lose their self-identity, get prejudiced by society. It was one of my dream projects working with that theme and the whole team. They were quite encouraging but it's not the usual case in Sri Lanka. There are directors who would talk about concepts such as harassment towards women etc., but 95% of the cast is male. Even film festivals should change their policies because these films get awards but they haven't been practical. Aren't there any female scriptwriters, female cinematographers in the country? We talk about not getting opportunities, but they do the same thing.
Is this why fewer females are interested in scriptwriting, cinematography etc.?
From my experience, I feel that unless you are an engineer or a doctor you're not of much worth. That encouragement is missing. Music is also like any other field where you have to study. Parents expect a certificate at the end of the day. This is the first step that should change. Even internationally a lot of universities are interested in practical life rather than results.
Where should this change begin?
It should start at home. I find some children who are naturally prone to be good musicians but it's the upbringing, the parents and their prejudices that keep them from doing what they like. When a student sits at a piano he should have the ability to think beyond the notes. That's what society is looking for. We have been getting certificates for centuries and what has it done for us? Education should be focusing more on whether it's turning someone into a better person.
How challenging is it to produce quality music with live instruments?
A challenge with musicians is the difficulty in getting them for rehearsals. If you have to do anything extra, people don't seem to be ready for it. When I was working abroad, I had to be at rehearsal. If you don't come for rehearsals you will not be in the production. 99% of orchestras in Sri Lanka are male. But I found a team I can work with and we communicate well. Discipline plays a huge part.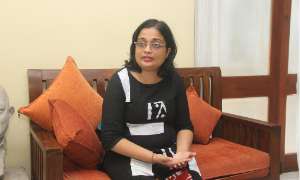 You're one of the very few female directors in the country. How difficult has it been to make a name for yourself?
When I was abroad, it was just me. I was not known as anyone's daughter. People look at you as an individual. This is how I did the opera. I worked in other experimental films and these wouldn't have happened if I didn't make a name for myself. Everybody knew how my father had to go through tough times when he was introducing something new. People were critical etc. When I introduced something, they did the same thing. But what I want to say is, don't compare me because I'm trying to do something new. In that sense, it's quite difficult. I'm proud of my father, not only as a musician, but also the way he influenced us. He was very open-minded in his practical life. He was very loving and he sent us away at a young age. He was a parent who never asked us for certificates. When I was abroad he would ask what I saw today, what symphony did I go to watch etc. He asked us different questions and made us think differently.
How is the Khemadasa Foundation moulding the next generation of musicians?
Every year we take new students and we have students coming from all parts of the country from diverse backgrounds. We try to do a new production every year. My father created the Foundation because he didn't have that chance and to give an opportunity to someone. He self-studied. He didn't have a place to go and study. Some of the voice parts in the new film were of a student from the Foundation. So they get various such opportunities. We also do programmes where we give voluntary music education in schools with differently-abled children. Our last workshop was at the Welikada prison and we provide these programmes free-of-charge. It was my father's vision. I want to train the next generation to do that as well. It's not about being a star tomorrow.
What's the most satisfying part of your career?
For giving me a voice to talk about things I'm passionate about. I'm passionate about animals. Its also satisfying to hear people's ideas about the productions I do. I also enjoy teaching.
Future projects?
We finished one recently which is 'Women of the World', the first-ever online music festival. I performed two of my works with the Foundation students. We are starting a new performance which would be an acapella performance. We are also planning to get students we meet in workshops for our productions. This year the Portsmouth University too will