In these pandemic times when a face mask is our main accessory, the most in demand and also the most visible, fashion companies too have embarked on making masks to support medical companies who are fabricating masks as an essential accessory. We are slowly seeing a shift from plain utilitarian type masks to trendy printed masks which in its own way are helping to make a fashion statement even in these most trying times. Fashion is often viewed as being the currency of wealth and visible consumption. Fashion is needed to make a differentiation from one another. Power, wealth, status, gender, choice are all subtly signified when you wear an item of clothing.
With the advent of Covid-19 we have come to witness the viral nature of fashion. At this moment in time we are living through an unmasking of how much fashion we have, how we should manufacture it, how we trade it and how we throw it away. This begs the question with a slight introspection: Is this what fashion does for us? Mask us, or does it actually enhance us? Founder and President of Colombo Fashion Week, Ajai Vir Singh elucidates the unmasking of our mask.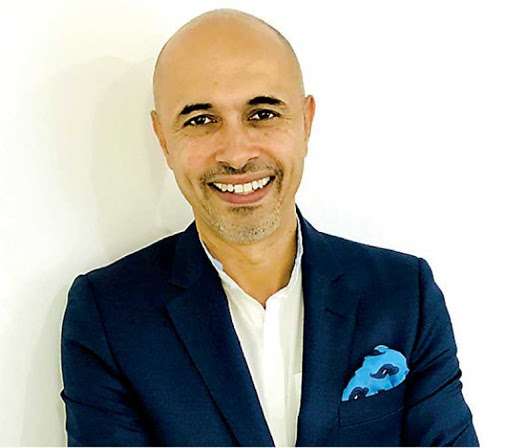 "I know it's a matter of perspective, though amusing at times like this when masks are dominating our lives. While we wait to take our masks off with the contagion subsiding, will fashion help us take our invisible masks off too?" he further questions.
For many the clothes they wear- their fashion, is one that signals their personality and character. Fashion represents people's persona. After a month of isolation and hopefully self- reflection, Ajai ponders if people have made an attempt to look at their permanent masks and try to remove those, even though, the fear of judgment of what they carry, from insecurities to shortcomings, compels everyone to keep it on.
Ajai says "fashion in a deeper sense can play a few roles. I guess there is also a lighthearted and a cheerful role to enhance the days that are spent locked in. Fashion plays a role of a mood changer." Speaking on the effect clothes have on our mood he asks "can we wear clothes that give us memories of happiness to uplift our spirits, or can a daily change to wear something different help us change our mood and perspective for each successive day? Knowing that we may have never done this before, it gives us an interesting perspective. Who are we dressing for? Can we finally do it for ourselves and understand what we possess?."
It can be said that over the years fashion has played the role of a mask which has helped to reveal or conceal the expression of its wearer. Fashion has been like a second skin, an effective tool to communicate or hide the person behind the mask from society. Ajai explains the role of fashion as a second skin, likening it to a mask by saying " fashion being a second skin has a definitive role to play in our lives, we may not realize it, but there exists a continuous dialogue and decision making as we change from sleepwear to workwear to gymwear to swimwear to evening wear and back to sleepwear. And each day our moods and mindset either drive the decision in the same sartorial dialogue or succumbs to it."
Ajai goes on to explain that during the current climate in isolation, people will inevitably continue to hold that questioning dialogue with their clothes. "More than the occasions, does the confines of our homes and external environment make a difference? How many style decisions are we going through?" he muses. "It surely is a deep question, but it will also influence people's decision of how many clothes they need to buy and how packed their wardrobes are. Which will ultimately lead them to the next important question: how much do we actually need" he adds.
Speaking on how isolation may change our perspective on fashion Ajai says "isolation can be a huge blessing and we can extract a lot from it. Let's challenge ourselves to dress for ourselves and give us a new perspective. We should give more thought to the way colours, textures and weight of what we wear help change our outlook, mood and perspective. As we aim to empower society and economy, let's look at how clothes empower us and our personality."
Speaking about the impact of fashion on the environment he says "globally fashion is close to a trillion dollar industry and its impact on the global economy is immense. Its negative impact on the environment has become a matter of concern in the last few years. One of the things I am really trying to drive across is our decision making in purchasing new clothes through deep discounting. Though it drives the industry, our decision to be aware and conscious of what we buy affects the impact on the environment." Though we may think we are too small to make an impact, on the contrary, our collective consciousness of right decisions will make the impact in discouraging retailers here and globally to not mindlessly push for discounts and try to reduce hyper-consumption. It's time to re-look at the mask we call fashion."