Coming into the second decade of the 2000s, creativity seems to be a ubiquitous requirement in pretty much any job today. The World Economic Forum recently reported that creativity is set to be the third-most-important skill for employees in the future, right behind skills like complex problem-solving and critical thinking which one can easily accredit to some aspect of creativity as well.
The importance placed on creativity and the arts has always fluctuated throughout the ages. In the times of Picasso and Van Gogh, the arts thrived freely and readily only to be diminished into the background as demand for specialised knowledge and labour rose following the industrial revolution. Transcending into a new era, however, where technology has revolutionised societies to move into a different, innovative direction – the demand for creativity is back and only continues to grow bigger every day.
It is only natural then that countries are adapting to the digital age with better arts-oriented curriculums and degrees, introducing proper platforms and granting adequate funding - all the while nurturing, promoting and fostering the skill of creativity to meet the demands of the market.
Sri Lanka, with its rich history steeped in a culture of arts and crafts, has over the years lessened the status and the value placed in pursuing a creative path. Yet, with the world slowly moving towards a new epoch, one where creativity is set to conquer, is Sri Lanka moving along with the trend? Daily Mirror speaks to various creatives in the local industry, who has turned their creative hobby into paid work, for their thoughts on the future of creativity as skill in Sri Lanka.
The all-important question - Is there a career for creatives?
If there is anyone who has witnessed the evolution of creativity in Sri Lanka over the years, it is none other than Shyamala Pinto Jayawardena of the Shyamala School of Arts. Shyamala knew she loved the arts since she was 6, fascinated by shapes and colours with a flair and skill for performance - there simply was no other path for her than the arts. Having studied Fine Arts at the University of Kelaniya, she went on to teach art at a leading girl's school in Colombo before opening her very own School of Arts - first in Thalawathugoda and later in Colombo 05 - which now offers various arts and craft courses for youngsters and adults alike such as needlecraft, clay work, pottery, oil painting, collage, sculpture as well as artistic mediums like tie-dye and batik. It is also currently the only private institution in Sri Lanka with British Council accreditation to offer Art and Design subjects for Edexcel and Cambridge Examinations.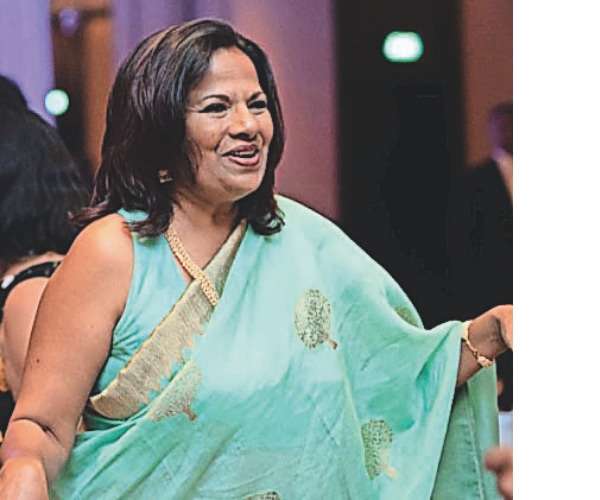 Commenting on the resurgence of creativity in the industry, Shyamala, with over two decades worth of experience teaching arts to the masses, confidently attests to the future of creativity. "Today, looking into the new tomorrow, the creative mindset is the only unorthodox personality to survive this shift that we are now experiencing. With the market so saturated with common, in-the-box ideas, employers will look for those who can turn the concept into gold."
"It is unfortunate," she adds, "that we continue to have systems where we create people to stay in the box as opposed to being out of it, where parents discourage their children in following creative avenues so they can fit themselves into more traditional roles like a doctor or an engineer. Art school nurtures both young and grown minds and specialises in moulding creative, well-balanced personalities that are more than ready to take up the challenge of a post-Covid tomorrow".
When asked whether there is a career in creativity, Shyamala stressed that there is simply no drawback in encouraging or pursuing creative career paths. "The idea that following a career in the arts will leave you poor with no job opportunities is deceptively wrong and frankly, very outdated in today's context. A creative person will be able to do a number of things instead of one specialised job. They are able to adapt and create opportunities for themselves as the options for the creatives are limitless – especially today where it is now one of the most in-demand skills."
From hobby to money
Bearing testament to Shyamala's words are the many creatives in the market who are doing just that – turning their creative hobbies into money-making businesses. Like many others, it is how Amna found herself opening her very own home business - 'Crafters Corner'. As a child, handmade gifts for friends were her speciality and as she started a family of her own, she found herself reviving her old hobby by making homemade decorations for her son. Having posted her work on social media, she got offers from friends to make similar decorations for their special occasions.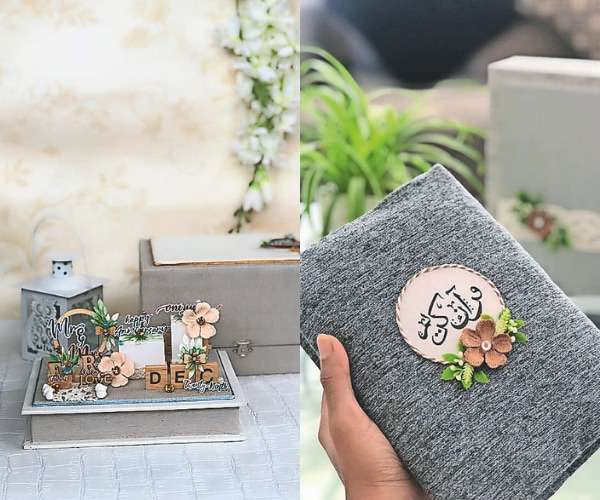 Now, 4 years since she started her home business, she caters to a large and exclusive clientele by creating handmade gifts customised on request for loved ones on special occasions. "I never thought I would run a business with something I considered a hobby. It has been fascinating to see just how much the demand and growth for creativity has transpired over the last few years"
Social media opened up a whole new community for creatives
For most creatives, this transpiration is mostly due to social media platforms like Instagram and Facebook – which are often used as a marketing tool to create a brand for themselves. Tory the artist got her first big break when she got the opportunity to do her first-ever commissioned wall project for Bakes by Bella. Having shared her art on social media platforms and engaging in conversation around it to add more substance and emotion in how she brings her art to life, she used Instagram as a marketing tool to promote and receive paid freelance work for her art.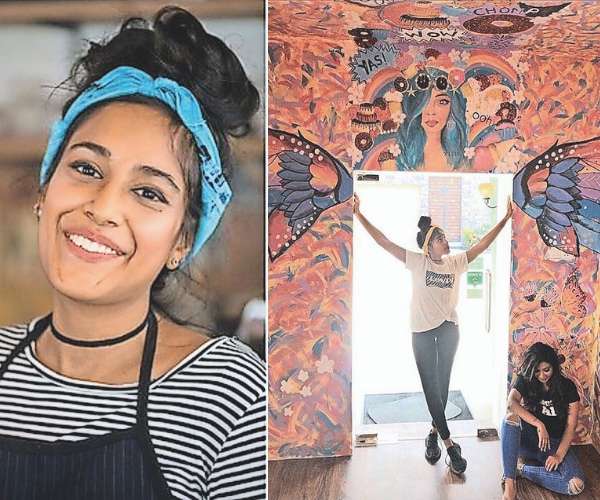 "Being privileged to be born to this digital generation also enabled me to be very tech-savvy and understand how social media operates in terms of engagement and scale. Instagram has been a great tool for creatives in the space of art and graphic design. Art has always been timeless and evolving. The immense changes in technology and innovation will no doubt provide more lucrative opportunities for freelance and credible creative occupations. There are apps that bring digital art to life which enable artists such as myself greatly at the click of a button. Digitalisation has opened a lot of doors for us creatives."
The creative community is expanding
Equally reaping the benefits of digitalisation is Jerusha Perera (21), a design student of the University of Moratuwa who is currently a commission-based digital illustrator under the name @itsje_pe on Instagram. She has always loved creating things with her hands since she was little (she confirms that her bedroom walls as a child can attest to this) and she got her first job through social media back in 2013, where a few hand-painted ceramics caught the eye of some of her followers and soon after, she was able to expand her handmade product range to notebooks and creative box frames. It was when she left school in 2018 that she found her passion for digital illustration and Jerusha soon switched her business to commission-based digital illustrations where she turns real-life pictures into digital artworks in her own creative flair and style.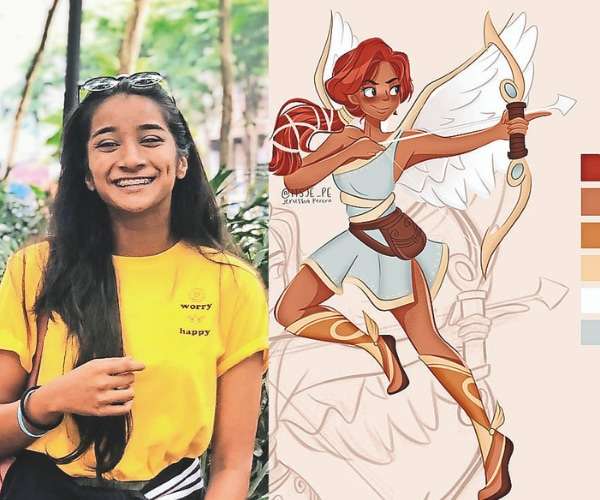 "I think the environment for creatives to thrive will only continue to expand. Social media has caused a shift in how the business world supports the growth of the creative industry. There are so many communities being formed with the help of social media and it has given up and coming designers the opportunity to get their work out there and create a new venture for themselves. Being a creative is definitely a liberating field of work and seeing how the market is constantly expanding to create opportunities for creative work makes me really excited to see what it will hold in the future."
The demand for creativity will only continue to grow
"Thanks to the omnipresence of social media, I agree that the demand for creativity will grow." commented Geeshan Bandara, one of the many faces behind YouTube history channel 'Patta History'. "People are more likely to see the effort and skill that is put into creative work, and therefore will appreciate and pay for it."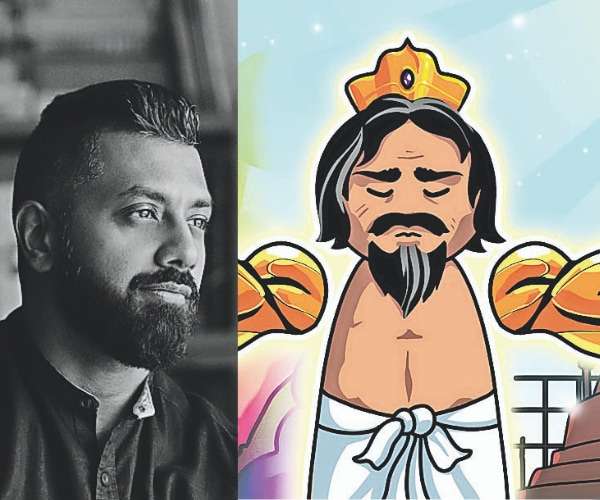 Patta History is a new educational channel loved by both children and adults, showcasing Sri Lanka's rich history in short, fun animated clips. Behind the animations are wife and husband duo, Ruwani and Geeshan Bandara and their team of 12 creatives that make it all happen. Geeshan himself is a wedding photojournalist by profession with the creative skill of storytelling through pictures and it seems only natural then that his ability to weave stories through photography transitioned into a digital platform with the innate ability to share stories through visual graphics. "Being children of the Internet, we knew that the format we chose for Patta History should be familiar to an audience who have grown up or are comfortable learning and engaging online."
Hitting the target right in the eye, Patta History was well received with just a few episodes in. The channel, just 2 months old, has reached 3000 subscribers with 33,000 lifetime views and hundreds of comments appreciating their creative storytelling. It is this very feedback that allows Geeshan to comment on the future of creativity. "I've felt that even in the past 5 years there has been a greater acceptance and appreciation for creatives. It used to be extremely difficult to get work as an artist or graphic designer but I think people are finally beginning to understand the value and importance of hiring creative professionals."
While the demand may exist, do locals appreciate local work?
Though it is now an uncontested fact that creativity is in demand, a natural follow-up would be whether there is simply enough appreciation for local creatives in the market? Graphic Designer, Asheni Kulathunga (22) thinks we still have a long way to go. Asheni has been doing illustrations and artwork since she was 12. She's a fashion designer by profession but her passion and hobby have also made her a graphic designer by default. Her first commissioned piece of artwork was by a foreigner and since then, she has largely found demand for her work mostly through foreign clients. "I just don't think Sri Lankans really appreciate the local work and talent yet. There just seems to be a greater appreciation for works that are done abroad rather than from here."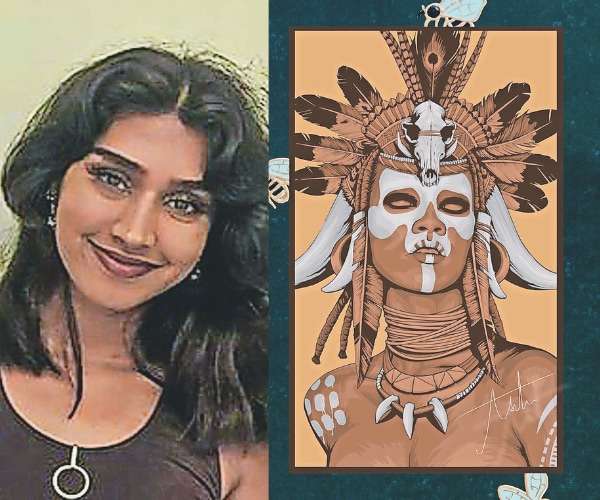 Asheni shared that this could also be largely due to the lack of platforms available for local artistes to learn, promote and exhibit their work. "I think those in the creative field have to resort to teaching themselves everything. I self-taught myself all that I know with the help of seniors to figure out what kind of software I can use and how to use it. We also have very limited options when it comes to promoting our work, nearly all of us rely on social media. But at the same time, I do think that traditions will come back and people will find worth in supporting local talent and buying local work that carries undertones of our culture."
If the future is creative, Sri Lanka needs to support it better
"Creatives are, and will be in the future, extremely in demand. Yet, Sri Lanka lags behind in their support of it, both in terms of providing an actual platform for growth and giving adequate compensation" comments young CEO, Anish Wijesinghe. Anish (23), is perhaps a prime representation of how lucrative the creative industry is today and the possibilities it holds for the future. Anish has been building business since he was 6 and impressively, scaled his very own business at the age of 13. Today he's the Founder of four companies – Wibble; a social media platform for easy vlogging, Nimby; an engineering company that builds smart city technology, Cryptec Innovations; a cryptocurrency miner focused on two-phase immersion cooling and brokerage that is one of two of the only companies in the world with this technology and Motion Miracles; a game development and production company that makes market games and animations.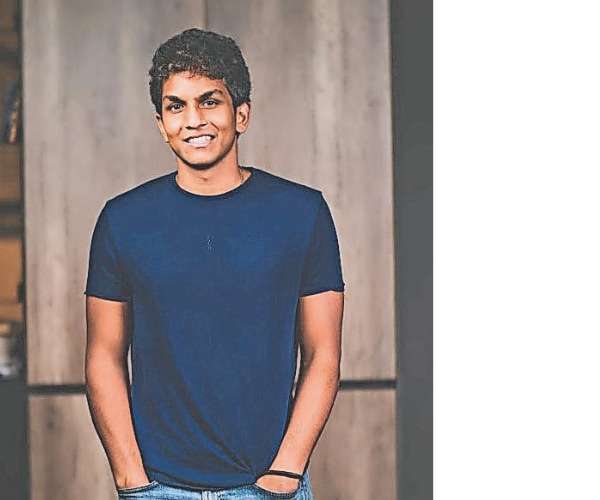 Motion Miracles, based in Sri Lanka, has built and launched games that hit #4 on the US App Store, had 1 million downloads in a week and 200,000 DAU. Motion Miracles consists of a team of 25 young developers who are all funded by the company to learn and develop the skills required for the job. Anish shared that if the country adapted with the times, they would have had a pool of creatives skilled in game development and animation to hire from but as it turned out, they had to fund and create their own pool of creatives in order to take the company forward. "We pay people in our team to learn and be trained as it's something we've ultimately had to take responsibility for because Sri Lankan universities have failed to do it for us. Most businesses are so busy running their operations that they fail to prepare their talent."
Highlighting the importance of creating better support for the arts, Anish stated that Motion Miracles clientele is largely foreign having found little to no business inside the country. This, Anish attributes is mostly due to the lack of consumer demand and support in Sri Lanka. "There is simply no scalable career path for creatives in the local market and that is because we lack the right infrastructure to promote and support it. Creativity needs to be nurtured and our education system like schools and universities should support it by promoting the arts and offering the necessary qualifications needed to pursue a career in the creative field."