If there is anyone who deserves to celebrate the day of love, it is none other than our furry friends who love us unconditionally their whole life. Shivanthi Sansoni, Founder of the Save a Paw with Love Foundation, agrees wholeheartedly having organized a very special Valentine's Day celebration for their rescues. Save a Paw with Love started their rescue efforts back in 2016 as a foundation to rescue stray dogs who are in dire need due to injuries, accidents, ailments and abuse and they assist and support in rehabilitation, treatment and re-homing of these rescues.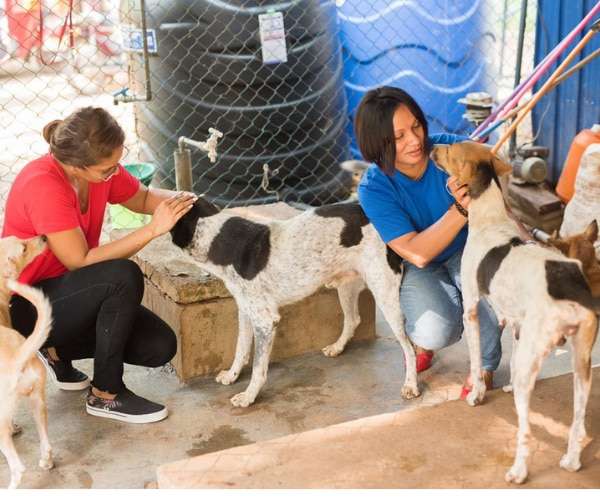 The Foundation has 2 shelters in Ja-Ela and Horana and houses a large number of dogs either as a transitional home for their rehabilitation or as a forever home for the rest of their lives. Many of these dogs who find their home at the shelter have suffered immensely at the hands of their owners and others, having either been left to die after a reckless driving accident or being subjected to abusive practices such as being burnt alive or caned or beaten.
Shivanthi herself is a passionate animal welfare activist having lobbied for the introduction of an Animal Welfare Bill and has organized many peaceful protests against several animal abuse cases that shocked the nation including the tragic death of Charlie who succumbed to his death after he was cruelly set on fire on 31st of December 2018. She has fought for justice for all cases of abuse and has taken both Charlie's abuse case and Max's case where the dog was shot on Vesak day in 2020 to courts and is tirelessly fighting to ensure a just ending to their suffering.
"I think it's very important to share our special days with our furry companions who make sure we have a special day, every single day" shares Shivanthi, "These dogs at the shelter have been through so much and they are deserving of every bit of love we can give and they deserve to be spoilt more than anyone. That's why we thought we'd organize a special Valentine's Day for our rescues to show our love to them."
The furry Valentine's Day celebrations took place on Sunday the 14th of February 2021 at the Charlies Home Shelter at Ragama in collaboration with The Barkery and By Bailey. The Barkery is a home business that uses natural ingredients to make high quality, healthy treats for dogs of all ages and breeds. By Bailey is also a brand that produces all-natural handcrafted dog treats.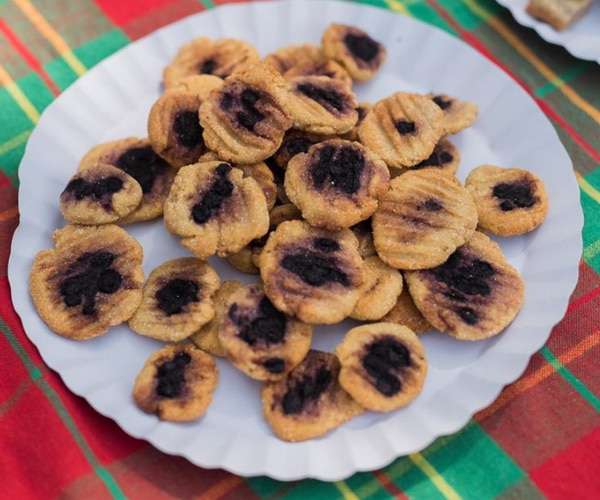 At the event, a doggy treat buffet was set out for the rescues featuring mouth-watering treats like liver cakes, fish cookies, blueberry cookies and garlic cookies from The Barkery and liver oat cookies from By Baileys. At the Charlies Home Shelter, 280 disabled rescue dogs and special-needs dogs spent their Valentine's Day being utterly spoilt and receiving tons of treats, cuddles and smooches. Several dog owners, who adopted from Save the Paw with Love, also brought along their adopted rescues to join in on the festivities.
Joining in on the fun was Save the Paw with Love's Brand Ambassador Super Model 2019 Nelusha Fernando who constantly volunteers at the shelters on her free days. Speaking on this event and on her bond with the work that is done by Save the Paw with Love, she shares that celebrating Valentine's Day just cuddling and sharing love with these rescues was the best thing she has done. "I have always loved animals from my childhood and even I could see the animal cruelty and abuse that is happening in Sri Lanka. I've always wondered what I could possibly do to help and I met Shivanthi, who took me to the shelters and got me involved with the work that they do. When I first visited the shelters, I was in tears! I couldn't possibly imagine doing the hard work that they do.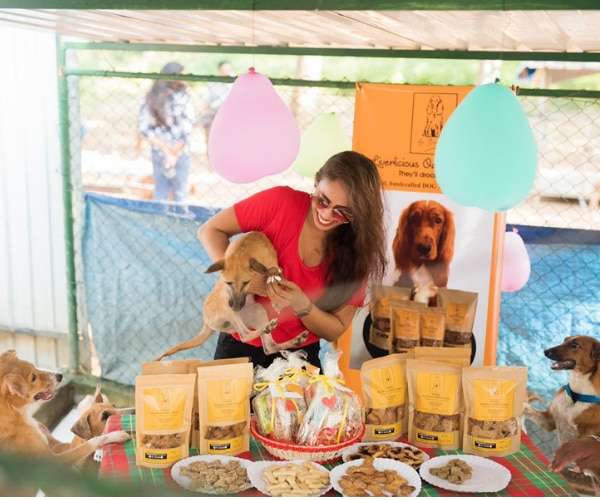 Becoming their Brand Ambassador was my way of helping to make a difference and being a voice for the voiceless. Spending Valentine's Day just hugging them and playing with them was the best feeling in the world and is happiness you can't buy for money. This for me, is truly what Valentines means."
Save a Paw with Love also ran a Valentine's Day competition by offering 3 lucky winners who shared their doggy love story, a doggy treat hamper by The Barkery. "We were so touched by the response and most of the entrants were those with rescued dogs. We loved reading their stories and hearing about their special bond and we selected three winners whose dogs are clearly everything to them – who are well and truly a part of their family" said Shivanthi.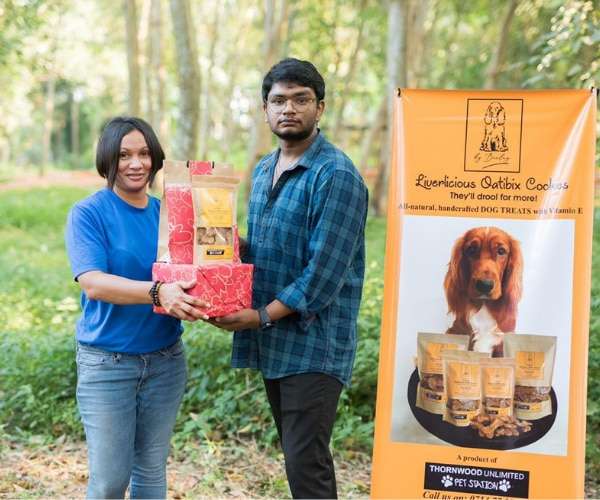 Save the Paw with Love is a purely donation funded organization and does a number of rescue and rehabilitation work that is costly and time-consuming. They incur daily expenditure from running their shelters and require financial assistance to keep their rescue and shelter efforts running.
For more information on their work, follow them on Instagram @save_a_paw_with_love or visit their website https://www.saveapawwithlove.com/