Celebrating Global Wellness Month in June, Spa Ceylon Luxury Ayurveda launched the #mywellnessgoals campaign to highlight the importance of an active life for health and wellness and hosted a variety of events such as Sync and Move, De Stress and Yoga.
Spa Ceylon wrapped up Wellness month with their last workshop on the 29th of June at Park Land which put the spotlight on a good night's sleep.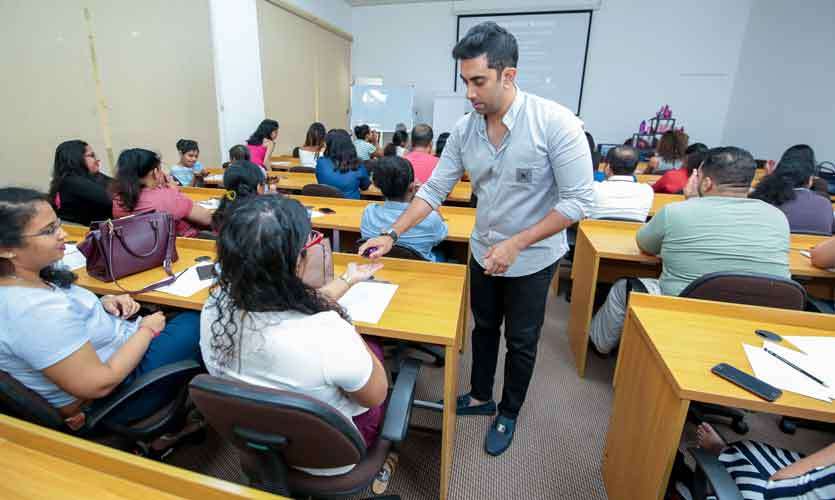 The workshop started off with a discussion by Dr. Danister Perera, an Ayurvedic Consultant for Spa Ceylon, who discussed the importance of achieving a deep, restful sleep. "We spend one third of our lifetime on sleep so we need to make sure we have a good, restful sleep. It's important to know what type of sleeper you are and then individualise your sleeping environment according to your sleeping habits."
Dr. Perera educated the guests about the REM and NREM stages of sleep and linked the Three - Dosha theory to different types of sleepers. The Vata category are those who find it difficult to sleep and would benefit from a light oil massage with a sleep intense massage serum, a hot water shower and chamomile tea. The Pitta type are those who sleep moderately and can achieve a good, deep sleep with using sleep therapy shower gel or body cleanser and mediation. The Kapha type can sleep anywhere at anytime and can get a healthy sleep balance by taking a brisk walk, maintaining a light diet and applying sleep intense balm or roll on.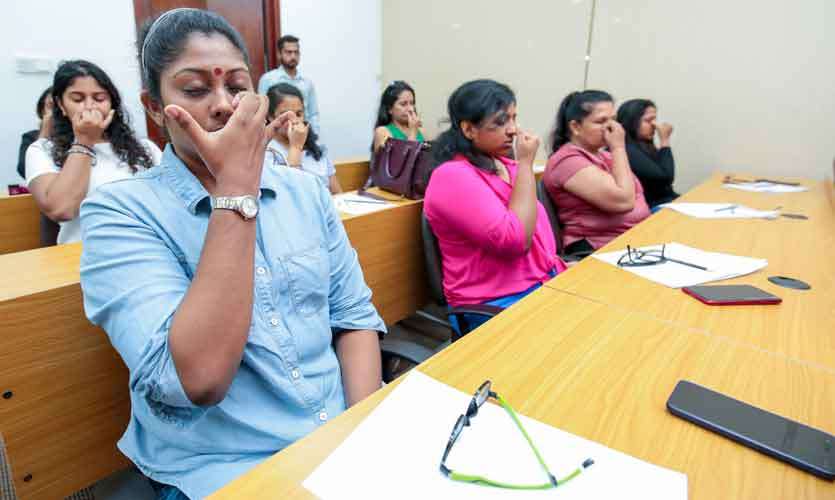 After the discussion on how to achieve a restful sleep, Co-Founder of Spa Ceylon Shalin Balasuriya spoke about how the products of the Spa Ceylon Sleep Intense range can help different Dosha sleepers.
"We put a lot of research into our products and our sleep range was created in such a way that there is a multisensory engagement with your system. Our sleep range uses ingredients like lavender, ylang, sandalwood and patchouli that really bring your system all the way down and calms you down. So, when you sleep, you always sleep better."
The sleep range of Spa Ceylon includes products like relaxing body cleanser, soothing body elixir, dream essence mist, calming body massage serum, dream balm roll on and herbal tea. Guests got the opportunity to experience firsthand the effects of their products like the de-stressing mist and calming balm.
The workshop was concluded with a small demonstration of Hatha Yoga by Miss Rekha Krishnamoorthy where she taught the audience a few calming relaxation techniques for better sleep.
Pictures by: Damith Wickramasinghe