The stage is being set for the 2019 edition of the Gratiaen Prize which will kick off on July 4 from 6.30 pm onwards. The Gratiaen Trust is in the process of making arrangements to go digital this year, post-COVID. The event will be live-streamed on the official Facebook pages of the Gratiaen Trust, John Keels Foundation, and the Daily Mirror.
The short-listed writers are Andrew Fidel Fernando for his travelogue 'Upon a Sleepless Isle', Praveen Jayamanne for his novel 'The Double Doorway', Upali Mahaliyana for the novel Tom-tom Boy and Vihanga Perera for his book of poems titled 'Sentimental Pieces/The Private Funeral/The Classical War'.
The writers' testimonials and judges' citations are as follows :
Vihanga Perera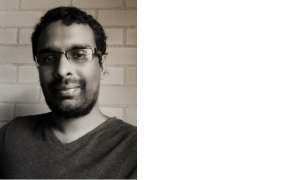 Vihanga Perera is an avid writer of short stories, fiction, and poetry. He is the author of Their Autopsy (2006), Stable Horses (2008), and Love and Protest (2015). His more recent work include the novels Bodies in Art (2020), Under Attack (2018), and Music. Death. (2016). Vihanga also co-authored a memorial edition in honor of the slain journalist and human rights activist Richard de Zoysa, titled The Pen of Granite (2015). He has worked as a freelance writer, and as an academic at two national universities. Vihanga received the Gratiaen Prize in 2014, for his collection of poetry, Love and Protest. He has also been shortlisted for the Gratiaen Prize in 2006 and 2008. Vihanga grew up in Kandy and was educated at Kingswood College and Peradeniya University. Currently, he is pursuing a Ph.D. at the Australian National University in Canberra.
Judges' citation: Vihanga Perera's entry (in manuscript) – Sentimental Pieces | Private Funeral | The Classical War Poems was shortlisted for its refined craftsmanship and economy of language. Its presentation of deep human emotions, that is at once both, individual and universal; its skillful handling of a range of themes, from the intimate to the political; its grappling with Sri Lanka's unsettling past and exploring the cruelties of the present day with poignant simplicity. The three collections of poetry presented in one volume.

Upali Mahaliyana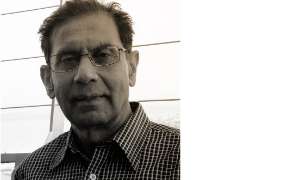 Upali Mahaliyana was educated at Mahinda College, Galle, and the University of Ceylon, Peradeniya. After several years working as an Electrical Engineer in Sri Lanka, Upali's professional career took him to countries such as Zambia, Hong Kong, Singapore, the Philippines, Indonesia, and New Zealand. He spends his retirement in Sri Lanka where he has also developed a keen passion for writing. His debut novel 'Different Worlds', was shortlisted for the 2017 State Literary Award, and his second novel, 'Youthful Escapades', was shortlisted for the 2018 Gratiaen Prize. In addition to his third novel, 'Tom-tom Boy' shortlisted for the 2019 Gratiaen Prize he is currently working on a fourth novel entitled 'Just One Slip', scheduled to be published in late 2020. The Sinhala translation of this novel by Upali himself is expected shortly afterward. All his novels are predominantly set in Sri Lanka and feature 'Sri Lankan' experiences.
Judges' citation: Upali Mahaliyana's Novel (in manuscript) – Tom-tom Boy was shortlisted for its richly imagined story and clarity of language, its formal restraint, and subtle power, the novel's sensitive engagement with class and cast in contemporary Sri Lankan culture, its exploration of complex themes of identity, sexuality and religion and its attempt to locate that which is most true and most human.
Praveen Jayamanna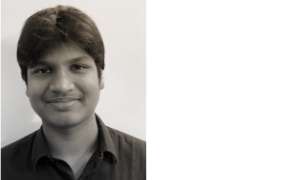 Praveen Jayamanna is a student at the Colombo International School. He is an active sportsman and participates in many extra-curricular activities such as the Model United Nations and the Literature Society. He is also the recipient of many class prizes. Praveen published his first book "Double Doorway" at the age of fifteen and has just turned sixteen.
Judges' citation: (The published) adventure tale for young readers by Praveen Jayamanna, The Double Doorway was shortlisted for its ambitious and colourful presentation of new fantastical worlds through the character of a child. Its imaginative plot build-up and its attempt to present to young readers complex ideas through metaphor and imagery.
Andrew Fidel Fernando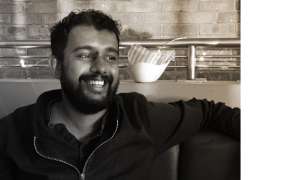 Andrew Fidel Fernando is a well-known sports journalist and is one of the lead writers for ESPNcricinfo – one of the world's leading sports websites. Andrew's sports writing creatively blends a literary narrative style with the conventions of sports journalism. He is known for writing pieces that interweave humor and anecdotal storytelling with the technicalities of sports reportage. Andrew is an avid traveler and a keen social observer – facets demonstrated in his travelogue "Upon a Sleepless Isle" which has been shortlisted for the 2019 Gratiaen Prize. Andrew has lived and studied in New Zealand – where his initial contact with ESPN occurred. He recalls a childhood dreaming of becoming a cricketer, following Sri Lanka's inspirational 1996 World Cup victory, and how he settled for the second-best option of becoming a cricket journalist.
Judges' citation: Andrew Fidel Fernando's (published travelogue) - Upon a sleepless isle was shortlisted for its clarity of vision and purpose. For the skilled use of language and the device of humour. A work that disguises itself as a travel companion all the while distilling countless experiences and anecdotes to elevate it as a work of creative and literary distinction.