How do our food experts cook and eat? Dhara Gunawardene, known for her candid reviews on her Instagram food review page 'Rasai Machang', takes our Q&A!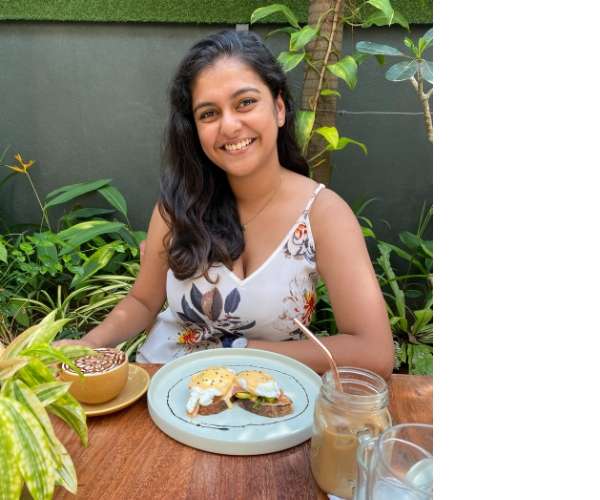 1.

Your comfort foods on a bad day?
- A good pepperoni pizza or a bowl of laksa will do the trick. If it's a really bad day, McDonald's McSpicy and fries or sushi.
2.

Your food philosophy from a quote?
- "One cannot think well, love well, and sleep well, if one has not dined well" – Virginia Woolf
3.

What does it take to get a 5/5 from Rasai Machang?
- Good ambience, good service, good food and presentation. Attention to detail is also very important to me.
4.

Your favourite childhood meal?
- My mum used to make this amazing meal – Cheese, bread and egg and sausages. She would scramble the eggs, add the sausages and put the toasted bread on top of a layer of cheese. I would always get it on a weekend after swim practice.
5.

Make a meal with Rs.500?
- Noodles with some protein and sautéed mushrooms.
6.

If you had to eat only one dish in one restaurant forever?
- The crispy red from sushi Kai! One of my FAVE treats.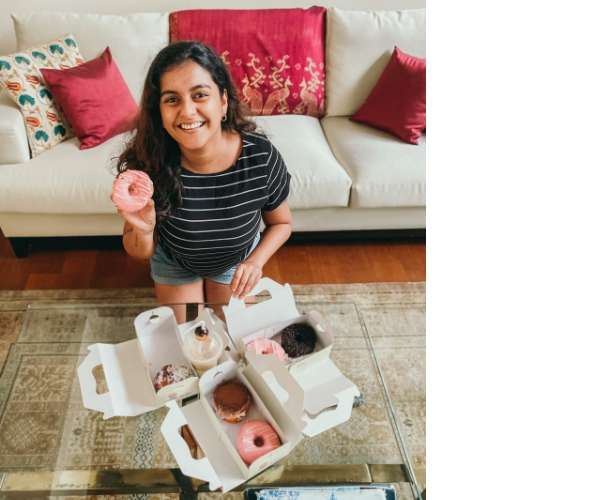 7.

Your last day on earth, where are you and what are you eating?
- Probably at home – Yellow rice, pork curry, cucumber and onion sambol, pappadam and a hard-boiled egg.
8.

Biggest pet-peeve when you are eating at a restaurant?
- When the waiter is super disinterested in customer relations or doesn't know about the menu. And when portions are tiny but the prices are obscene.
9.

Easiest meal to impress someone?
- Pork chops and salad. Even a good pie will do!
10.

The most adventurous food you've eaten?
Pig's foot. I had a pig's foot soup in Vietnam and it was to date the "wildest" thing I've had.
11.

If you could dis-invent a food, what would it be?
- Anything with coconut or mint. I am anti-coconut and mint.
12.

A dish you'd love to relive for the first time?
- Anything from my trip to Italy. Everything there was such an experience and so delicious. Italian cuisine is incredible.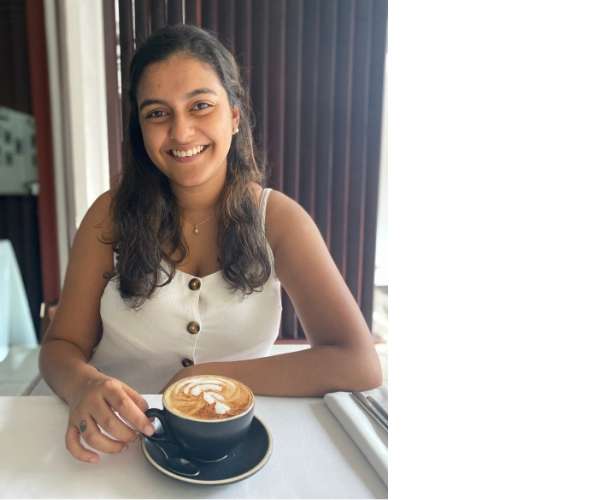 13.

It's 2050 – what does the future of food look like?
- I do think we'd be eating a lot healthier or even vegan – I'm seeing food trends that are adapting to conserving the planet rather than destroying it! But who knows? We could even be eating synthetic food at the rate humans are using up resources!