It's the early 2000s and while Pokémon and Dragon Ball Z is every kid's favourite cartoon – the term 'anime' is foreign and unheard of. Yet in 2021, anime is one of the more global subgenres of TV content that is enjoyed by viewers in almost every country. In fact, it would be hard to point out anyone who hasn't heard of the word's 'anime' and 'manga' – a total contrast of what it was 20 years ago.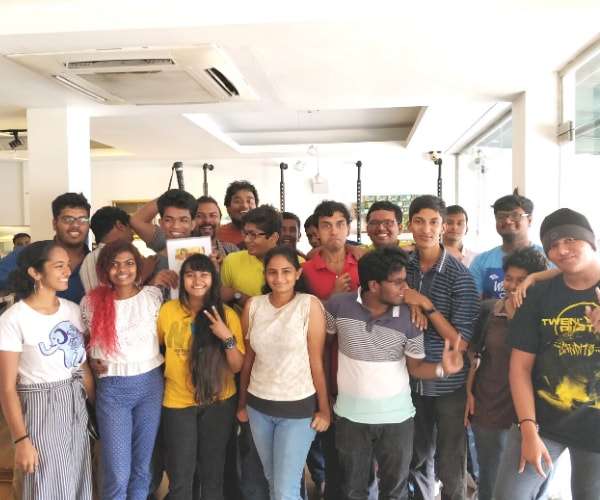 Anime – or animation in Japanese style - and Manga – comics in Japanese style - both find their roots in Japan, though the terms have now evolved beyond a simple country of origin. Whether you've been a diligent fan of Japanese culture or just happens to stumble across it on your Netflix, anime is now a global phenomenon, experiencing a surge of popularity unlike ever before with an industry that exceeds $19.1 billion in its home country of Japan alone. Over the years, the anime community has reached global heights and has found its fans across borders and seas, finding roots in America, Europe, Africa and Asia. Sri Lanka too is not immune to this reach and in due course, local anime fans have formed themselves a community of their own and known in the name of 'Anime Manga Addicts Sri Lanka'.
Anime Manga Addicts Sri Lanka is perhaps Sri Lanka's biggest organised anime community with nearly 3,000 active members who eagerly engage in anime discussions and community gatherings on a consistent basis. The community found its beginnings 10 years ago through a simple Facebook group created by anime superfan, Ruwen, that was left public for all anime lovers to join. Event Manager of Anime.lk Ranuka Perera was one of the firsts to join this Facebook group and was present to witness the beginnings of a community that would grow bigger and greater over the years. "Back when we started the community, there weren't a lot of anime fans. It was hard to find even just one person in your school who liked anime so when you do – you just immediately bond and connect with them. When I joined the community, there weren't a lot of members; maybe around 15-20? So, we used to meet on and off at the Sakura restaurant just to chat about anime, make recommendations and enjoy Japanese food."
As the meetings became more frequent and the community gathered more fans – the Anime Manga Addicts Sri Lanka found itself doing regular meetups every month, sometimes having a whopping turnup of 40-50 community members at a single meetup. The community has been doing regular meetups every 3rd Sunday of each month since 2016 but has now suspended its in-person meetups due to the coronavirus pandemic, opting to switch over to virtual meetups and movie nights for the time being. These days, the community is largely active on its social media platforms; both on their Facebook group as well as their website 'Anime.lk' which was launched in late 2016. The Anime.lk platform is hugely interactive allowing members to host discussions and leave reviews of their favourite anime or manga, listen to music or play video games, find merchandise or even share their very own fan art and works.
"Anime.lk was launched because we wanted to expand anime and manga in Sri Lanka and I think we've been doing that pretty consistently thanks to our members. We've always had a very interactive community so when anime.lk was launched, it was hugely received. Our members are very active and enthusiastic – they partake in every discussion; they leave their own reviews on episodes and shows and even share their artwork and other works with the community" shares Mark Weerasinghe, Community Manager of Anime.lk and hardcore anime fan (he's watched over 600 anime series to date!).
"Because we have such a big community, we also had the opportunity to do so many things as a group. While we attended festivals like the Bonodori Japanese Summer Festival by the Japanese Embassy and other small events, it was the Lanka Comic-Con that really gave us the stepping stone we need to find our potential as a community organisation" elaborates Mark, "Thanks to Lanka Comic-Con, people who haven't even heard of us got involved with us, and we became one of the most popular stalls at the festival at that time because we hosted anime cosplay competitions, art competitions and had interactive anime games like Naruto and Boku No Hero Academia that drew in lots of interested crowds. We were also the first-ever Japanese band in Sri Lanka when we created our own community band called Zettaimk II to perform at events."
Conversing with Ranuka and Mark, it's clear to us that there is rising popularity for anime in Sri Lanka that didn't seem to exist a couple of years ago. So, what is it about anime that creates fans for a lifetime? How does one fall down the rabbit hole of all that is anime and manga? "I think how you fall in love with anime and manga is all about finding the right genre for you. There are so many different genres in anime and that's one of the most beautiful things about it – that there is so much out there and you'll always find something you'll like. What keeps people coming back to anime is the fact that anime will teach you a lot of amazing things you can't find anywhere else because it has this very special way of portraying different meanings and life lessons across to you," answers Mark.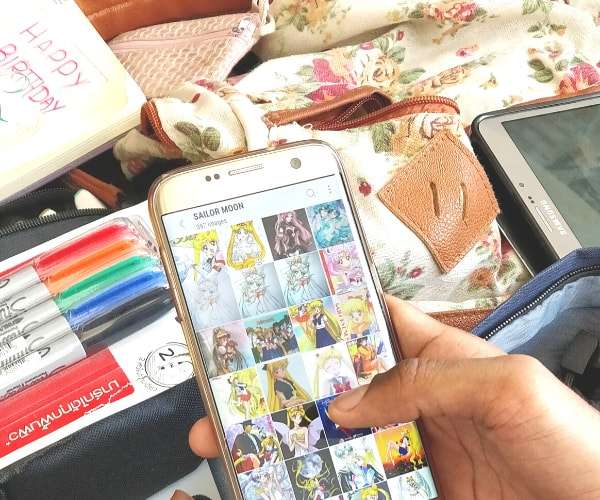 "I also think the key is to watch it without prejudice," adds Ranuka, "There is a huge misconception that anime is all about violence, screaming and some guy's hair turning yellow. But amidst all the mainstream anime, there is also a smaller, softer side to it that people tend to fall in love with. Back then, there was a stereotype that if you watch anime, that immediately makes you childish. But that perception is changing a lot nowadays. There is more growth in the community – especially here in Sri Lanka. Anime used to be a niche topic but now its mainstream and we like to think we also contributed in a way to make the local community grow into such a large space."
The pull of anime subculture comes from the fact that there is something for everyone in anime, whether their interests lie in sports, action or romance. The community – though bigger than it used to be – still retains its core values and mannerism where even the newest of fans of anime are enthusiastically accepted without reservation or question, with the promise of a safe space and a culture of support within it.
In the future, the Anime Manga Addicts Sri Lanka expressed that they'd love to see more support that would cater to their interests. "We'd love to see more shops like Yamato One opening to cater to the anime enthusiasm. Collecting new figurines, buying merchandise and collecting manga is one of the biggest drives for our community. We'd also like to have more interaction with the Japanese Embassy in terms of events and festivals as there is a big collective here in Sri Lanka for it."
As we grow to accept more and more influences from all over the world, the Japanese culture – a part that is particularly based on art forms such as manga and anime – is now an undeniable presence in all communities. And for the curious ones who wish to dip their toe to test the waters of anime and manga, the Anime Manga Addicts Sri Lanka community is ready for you, with all the recommendations and information that's needed to get you started!
Facebook: https://www.facebook.com/groups/AnimeMangaAddictsSriLanka
Website: www.anime.lk