The man who walked through the doors for our chat didn't exude the confidence or the exhilaration of someone who had just won the prestigious IFBB World Bodybuilding Championship. After all, the win was a major one, the medal returning to Sri Lanka after 10 long years!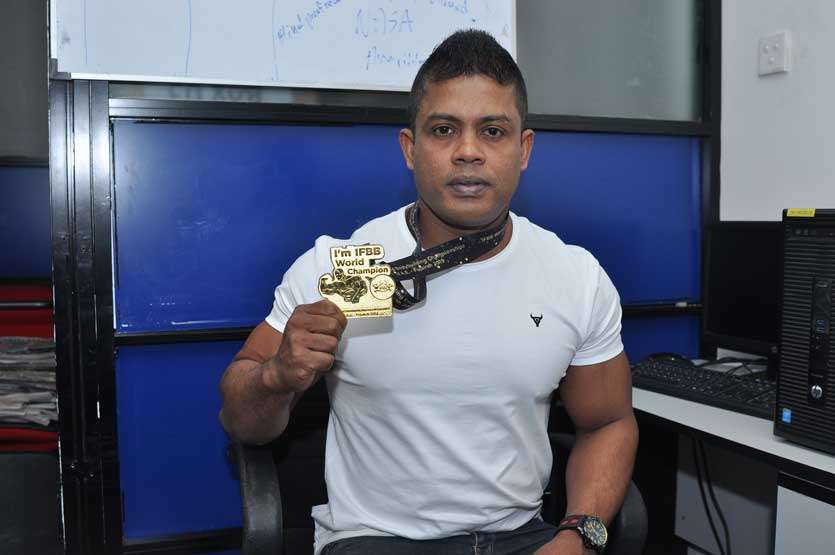 Amila grew up in Waththegama, Kandy, where he completed his AL. "I was doing Karate at the time because it is something that I enjoyed, but gradually, I was increasingly fascinated by and interested in bodybuilding" Amila reminisced, adding that he actively engaged in it during his school days. Nonetheless, the tipping point in his life came when he participated in the Bodybuilding championship held in Dehiwala - Mt. Lavinia in the year 2000 and won. It gave him the confidence boost and the drive to compete. By 2002, he was propositioned by the Army who recruited him to further pursue his passion. Throughout his continuing tenure at the Army, he remains the undefeated Mr. Army, a winning streak that has held strong for 11 years straight.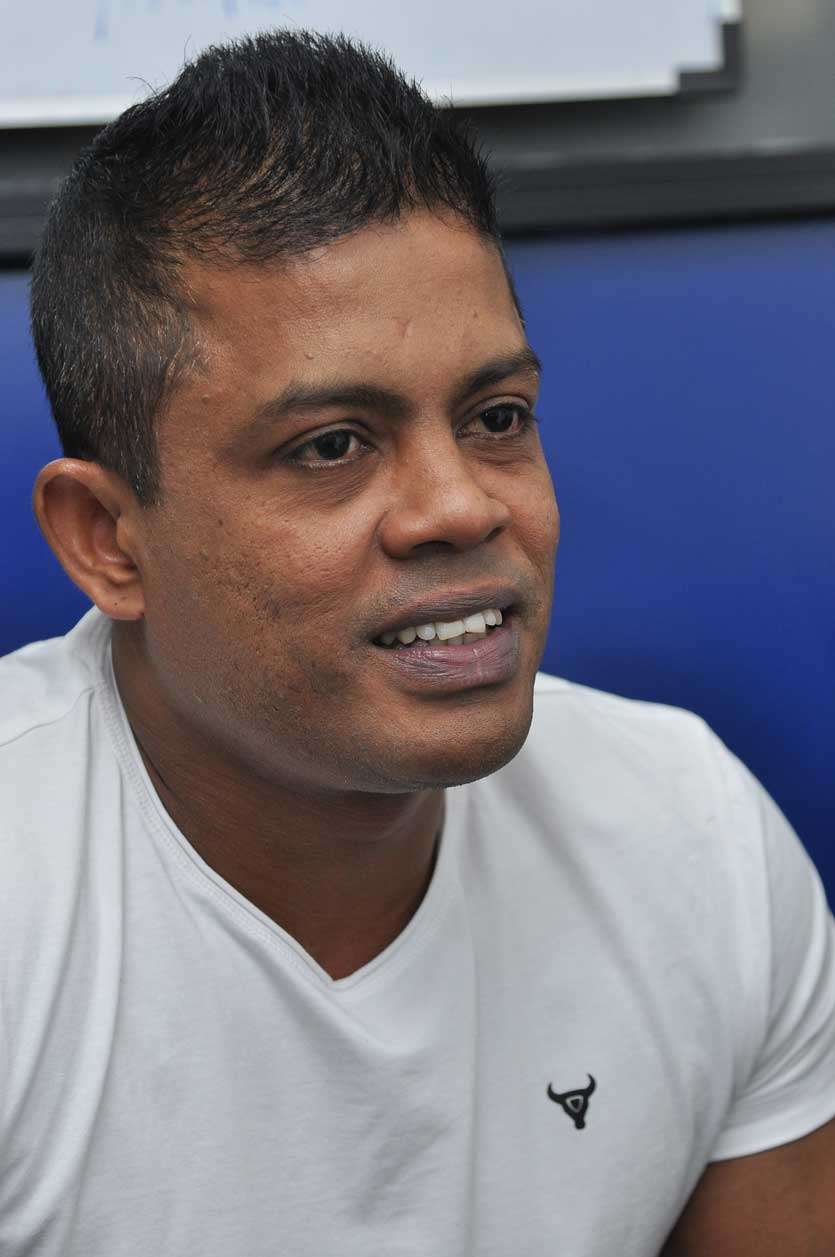 Fuelled by his successes, Amila competed in a slew of competitions in both the national and international level, bagging numerous awards such as placing 2nd in the South Asian Bodybuilding Championships in 2004, placing 1st at the Asian Bodybuilding Championship in 2014 and winning Mr. Sri Lanka in 2017. "It was my dream to achieve great heights in bodybuilding and make my country proud" Amila shared, finally indicating a hint of genuine elation. "I work very hard and I know I can bring a lot more pride and fame to Sri Lanka". And bring pride and fame to Sri Lanka he most certainly did, winning the reputed IFBB World Bodybuilding Championship in November last year. With 52 countries participating, Amila had to battle it out with over 60 competitors to emerge victorious. It is noteworthy that this is only the 2nd time Sri Lanka clinched this award, with the first winner doing so over 10 years ago.
Boasting such an illustrious career, I assume that Amila must have been feted, offered plentiful support and even received housing or financial benefaction from the sporting community and the government. After all, previous winners have received money, housing and even vehicles as gifts. "I have not yet received any support from the government", Amila shared. "In fact, I have actively been trying to get through to the sports minister and various other officials asking to support me. No one has come forward".
Bodybuilding is a very expensive passion to maintain. Nutrition alone is costly; he consumes about 30 eggs a day and between 1-1.5kg of chicken breast as part of his daily protein intake. He also needs to take vitamins. None of them come cheap. Matters get complicated considering he is married with two kids aged 11 and 5, and lives in a rented house. On top of it all, he funds his food and competition related expenses himself. A hefty burden to bear. He even self funded the recent IFBB competition which cost about 5 lakhs. "I do receive some form of relief thanks to my sister who helps whenever she can. I must also thank the Army for their support and giving me the freedom to follow my passion, my fellow gym goers who pitch in whenever they can, and of course High Octane gym, who sponsor my gym membership. I am very grateful to them all".
What amazes me is that throughout our conversation, Amila never once comes across as bitter or ungrateful. He's just hurt. "I was recently selected to take part in the Arnold Classic competition in the US. I successfully qualified and I am confident I can win. But I am unable to go since I don't have the finances". Amila is hopeful that a private sponsor, organization, or the government will support him to bring more prestigious titles home. "I really do hope someone will help. I also appeal to President Gotabhaya Rajapase and the government to support me, as I truly believe I can bring more honour and glory to Sri Lanka in the Bodybuilding sphere".
Pics - Nisal Baduge