'CeyLove': From Sri Lanka with Spice, written by Jessica Heath of American-Sri Lankan origin is indeed a treat for all food lovers. A top 40 contestant on MasterChef USA Season 8, Jessica identifies herself as a passionate cook who is proud of her Lankan roots and quite interestingly, the numerous Lankan flavours. Recently Jessica launched her 240-page culinary composition of recipes, diet tips and her experiences. During the event, she also introduced 12 dishes tried and tested by her with love.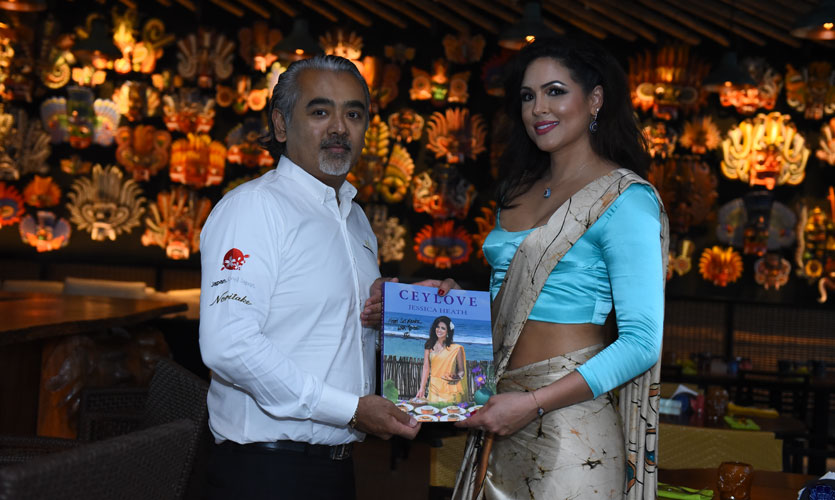 "I really didn't grow up on American cuisine but it was Sri Lankan cuisine that I have always liked,"
Jessica said in an interview with Food Factor. Drawing inspiration from her grandmother's phenomenal culinary skills, Jessica had always wanted to do something different with the numerous Sri Lankan spices and ingredients she was familiar with.
"My grandmother is a phenomenal cook,"
she said.
"She's of Dutch-Burger descent and I spent summer baking things for her and then I learned in the kitchen baking side-by-side with her. She taught me everything. I really didn't grow up on American cuisine but it was Sri Lankan cuisine that I have always liked. We all have our passions but I have honestly loved the flavours of Sri Lanka since I was born. What inspired me to write this book was that as I was documenting all these recipes given to me by my grandmother I realized that I was documenting her legacy. I didn't want to let that go. I'm very close to my grandmother and she knows that everything that she has done in her life has inspired me. It has been a dream of mine to hand this book over to her. It was my grandmother and mother who has supported me throughout this journey."
Jessica was able to make Sri Lanka proud at MasterChef USA Season 8 where she introduced a range of Sri Lankan dishes, internationally.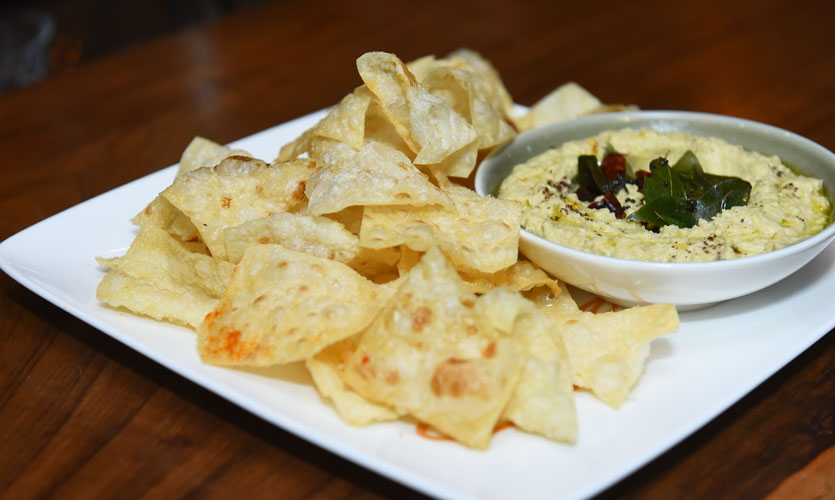 "The experience at MasterChef was absolutely incredible. A lot of people think you go in there and you try out different dishes but actually, it's more than that. 60,000 contestants participated from around the US and it was my husband who pushed me to get involved in it. Although I didn't excel as far as I would have liked to I was proud to have represented Sri Lanka. There was nobody that came to this competition that went so far to explain the Sri Lankan culture and food."
Speaking further about her experience, Jessica said that she made typical rice and curry dishes but the ultimate challenge was to make a homemade sausage.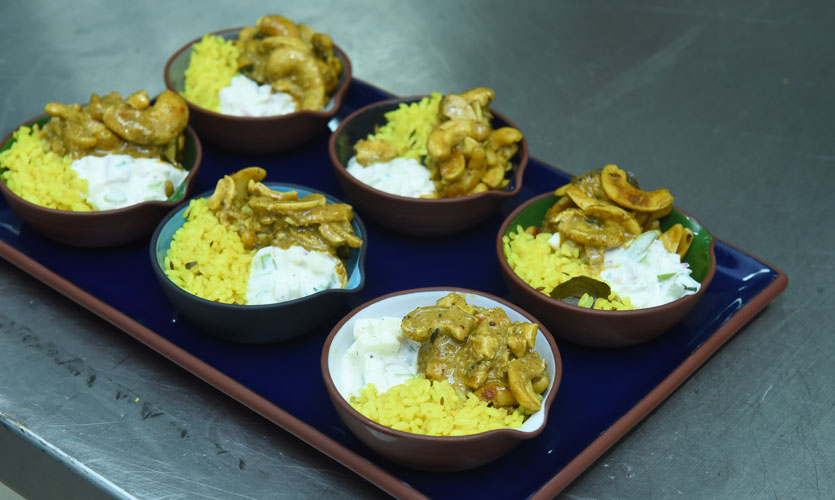 "I wanted to infuse the Sri Lankan splendour, the curry powder, the green chillies etc. When I was cooking in the kitchen most of the time I have four burners going with kaha bath, seeni sambol, thakkali and lunu salad and so on. At the same time Gordon Ramsay is talking to you; so it's about time management, confidence and it's definitely not easy."
'CeyLove' is not just another cookbook. It is written with her love for Sri Lankan flavours which is quite evident if you engage in a conversation with Jessica.
"One of the things that I talk about in my book is the fact that Sri Lankan cuisine is not as spicy as people believe. It's a misinformation. There are many other dishes which are mild and quality. We have the cashew and potato curry with mild spices that make such a beautiful flavour combination on the plate. We do love our spices and we are proud of that because I personally ask for the green chilli. Sri Lankan cuisine is a world of flavour. I don't know why we are only being picked as a country with spicy food."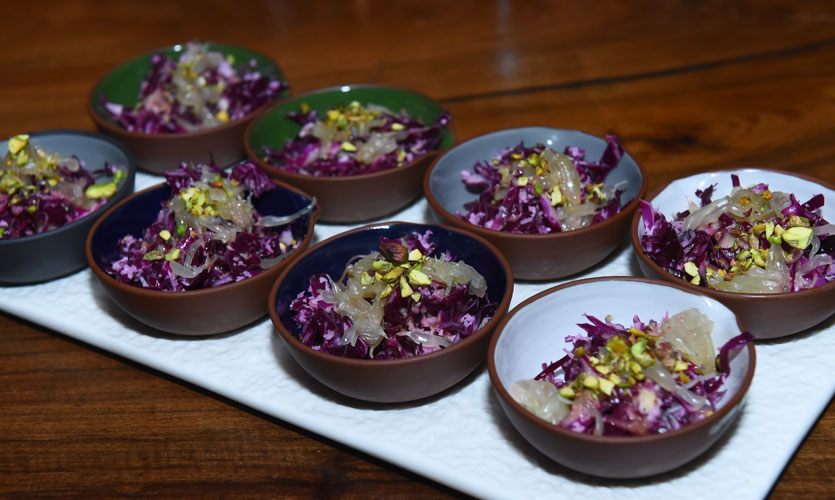 When asked what her favourite Sri Lankan dish was, she immediately responded saying wambatu moju.
"I can live, breathe and die on that!"
laughed Jessica.
"I have given a fabulous recipe for wambatu moju in my book. I have actually taken one of my aunt's recipes and my grandmother's recipes and have tried doing my own thing. But since I'm such a fan of wambatu moju I'm sure everybody is going to love this recipe."

The book also includes a diet chapter as Jessica wants to educate her readers.
"I want to teach people how we can elevate, for example, mallung is one of the most beautiful dishes we have in Sri Lanka. So I use mallung as the base and I create a phenomenal mallung salad. This is the kind of salad which you could make from all the leftovers in your refrigerator, spruce it up with an easy dressing and there you have your post and pre-workout meal right there. So it's super healthy and delicious. There are tips, recipes etc and it's not simply a typical cook book."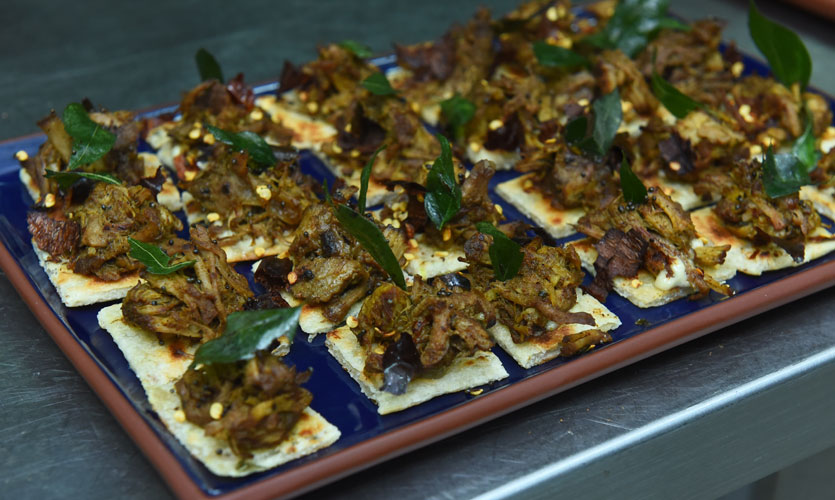 What's quite special about this book is that 90% of its photographs and designs were done by her. Jessica and her husband have put in a lot of work into it and we wanted to bring in a high quality to Sri Lanka.
"Sri Lankan food should come first," Jessica said admiring Sri Lankan cuisine.
"You cannot find these kinds of refreshing ingredients elsewhere. It's absolutely important to use these spices because it's good for your hair, skin, gives you energy etc. There are two tropical smoothies included in this book that incorporates ginger, turmeric, a little bit of koththamalli etc. It keeps you healthy and invigorated. As I got older I realized that the most important thing is what's in front of you. It's the people around you; it's the country and the food. It's the moment. Take advantage of what Sri Lanka has to offer because that's what keeps you coming back here. Don't look for other things because beauty is right there in front of you."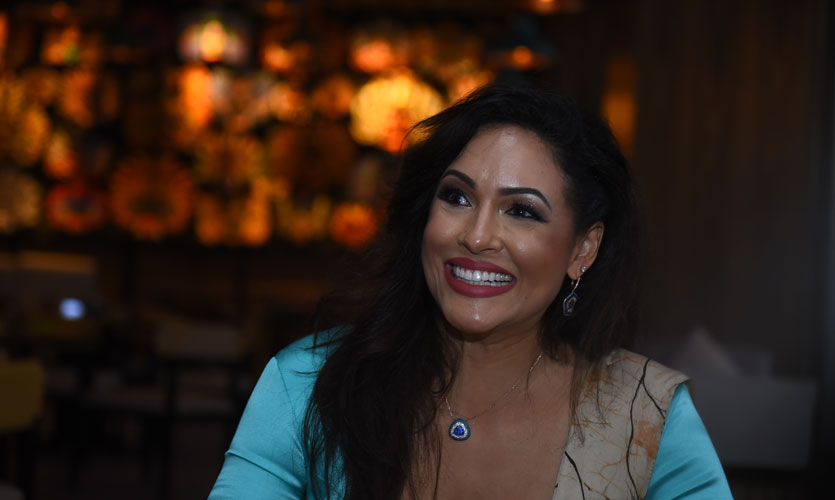 Pics by Manoj Ratnayake