Saasha K's first original track 'Over Again' has nearly 2K views on Youtube just 6 days since it's release. It's already been featured on local radio stations and has continued to receive a lot of love online.
We caught up with the singer, Saasha K, and producer, Tharindu Sarangato to talk about music and the behind the scenes of 'Over Again'.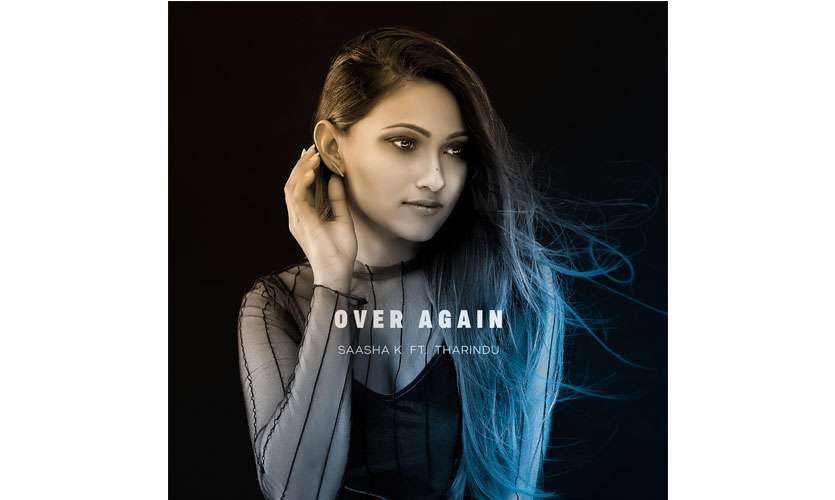 1.

Tell us a little about yourself?
Hi! I'm Saasha K. I'm mostly known as an English and Sinhala Television Presenter. I've been doing this for the last 9 years, since I was 16. I also work as an Event Compere, a Commercial Voice Over Artist and have worked as a Radio DJ and a TV Show producer. My passion is in Music, Journalism and Video Content Creation.
2.

How did you get involved with music?
Ever since I could remember, all I wanted to do was Music. That target has never changed. I don't think many people, even my close friends knew this, because I always kept a low profile, even in school and never really participated in singing competitions or public speaking or anything related to my passions.
But I've been practicing at home my whole life! Trying to fine-tune my strengths and work on my weaknesses. So creating an original song was just a matter of 'when' I'd get around to doing it.
3.

Your father is also a musician; how has that influenced you?
It's influenced every ounce of me. My dad is a singer and used to be the band leader and manager of a Band. So I've been hearing music by Rod Stewart, George Michael, Michael Jackson, Pink Floyd and Bryan Adams since I was in my mom's belly!
I think it's his fault that I get such a rush from Music! He never pushed me to pursue a career in music, but looking back, I now see that he always guided me on a path that fully prepared me for one.
4.

What was your first performance and what was it like?
You're not going to believe this - I haven't performed in front of a crowd. Ever. I have major anxiety when it comes to singing in public. I know it's ironic that I have stage fright, and here I am, going on Year 9 of a TV presenting gig. The thing is, I have absolutely no problem speaking to thousands of people. The second I have to sing a note is when my mind goes into a frenzy! I'm trying my best to overcome that. I HAVE to get over it.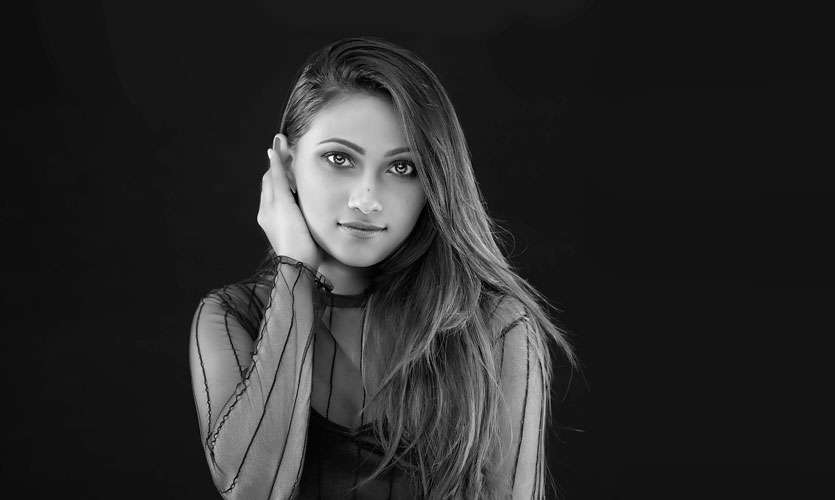 5.

Do you have a pre-performance ritual?
When it comes to music, I really hope it's going to be "not peeing my pants". But in general, if I'm hosting on stage, it's telling myself 'You're good at your job, that's why people hire you. You're good to go.' It's about walking out with a confident state of mind that could handle any worse case scenario.
6.

You currently work in TV and Radio shows. How has this affected your career as a musician?
I've been blessed. I was so lucky to have had the jobs I have. It was actually my dad who suggested I try out for TV presenting as soon as I finished school for several reasons. One, to get myself comfortable in front of a camera. Two, to meet the right people. Network. Both of which have worked out splendidly for the launch of my music career.
Every bit of support I am having for my music career and this new song is because of who I am as a Professional. I'm very grateful for my dad for making sure my Plan B was this solid.
7.

You just released your original song 'Over Again'. What made you decide to release your own song and what was the process like?
YES! It was SO SO satisfying! I've dreamt of this my whole life! The song actually came to me very unexpectedly. I had uploaded a mashup/medley cover video on social media and this young music producer who worked with a mutual friend, had seen it and reached out to me. His name is Tharindu, and he offered to create a song for me. I knew nothing about this guy nor did I know anything about his work. When he got back to me some time later with the dummy of this track, I was BLOWN AWAY! I loved it so much and couldn't possibly have let anyone else have this song. So, we jumped straight into writing the lyrics and recording it.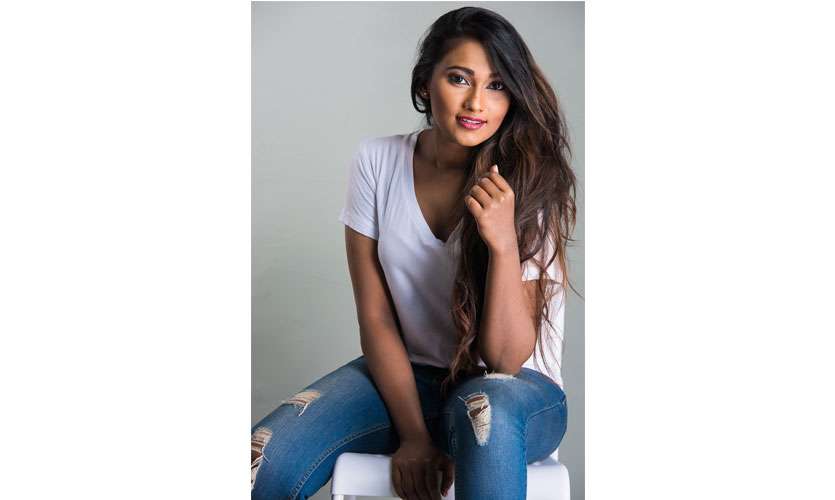 I learned so much about songwriting, vocal control and the science behind the music in general in the process of making this. I've learned more about music this last year than I have my whole life. Tharindu reached out to me sometime in August in 2017. So we've been working on this song for a year now. Recording vocals, harmonies, re-recording vocals, changing it up, adding new sounds, re-re-recording vocals on top of thatmaking sure the song was just right.
It's been a long process, but I'm so thrilled that it's finally out. The satisfaction of having others listen and enjoy an original song is incomparable to anything else.
8.

What's the song about? Any story behind it?
The song starts with the sound of a clock ticking. This reminded me of a time in my life when it felt like time was passing by around me, but I was stuck in one place, in a relationship. And I wrote this song about a toxic relationship that keep repeating itself over and over again with no way out. Because the person in it, doesn't realize just how bad it is for them, and all they want to do is make it work.
9.

Your favourite song to wind down to?
My number one song of all time is "Liberian Girl" by Michael Jackson. It makes me feel like I'm in space with nothing but the stars around me. There's just something about that song that just gets me. From more modern music, I love me some Ariana Grande.
So many things.
The music video to "Over Again" is something I'm working on.
There are a few collaborations with some local artists that I've been wanting to do something with forever.
I also want to compose more music
and try to figure out my own style of music.
Plus I want to get back into making video productions of my own so have to get that ball rolling as well!
11.

Tharindu, as the producer of the song, what's the behind the scenes of mixing and producing a song?
Mixing, in particular, is crucial for a song. Unfortunately, a vast majority of songs that are done locally don't do their mixing right. I think that's because there's a confusion of who a music producer is and who an audio engineer is. As a music producer, I focus a lot on things like tone frequency, whether there are any frequency clashes and frequency position. I don't usually just try out different tones and see what sounds best and use that. That's not how I work. If you take International songs, for example, they really look into every detail of a song and work with purpose. I try my best to work according to those standards.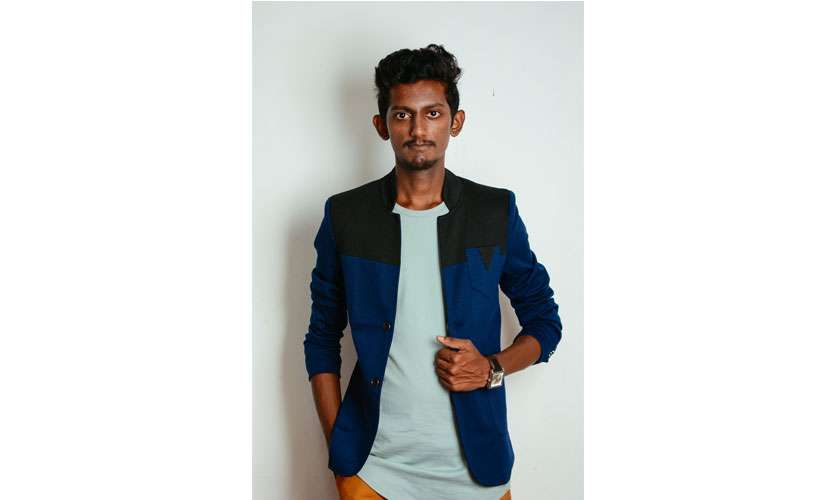 As for the job of an Audio Engineer, I don't go to mess with that. I understand where my part as a music producer begins and ends, before handing over to an audio engineer. So far, I am proud to say that I mostly work with one of the biggest names in the country for mixing and mastering, Nisal Gangodage, who has worked on many international projects as well. He is the person who did the mixing and mastering for "Over Again" as well.
I think when you are clear about what is required of you and give a 100% into that, is when we are able to create our best work.
12.

As a producer, what made you decide to produce "Over Again"? What makes the song and the beat unique?
I had been wanting to create something new for a while and when I heard Saasha's voice, it gave me a solid reason to create this new track. The song falls into the "Future Bass" genre and I want to point out that I didn't used any pre-made presets for the creation of this song. I always try to do things the right way, especially when it comes to my music. I only used tones that I myself created. It was mostly the chorus/ hook of this song that took a lot of effort to create. I've used something called the "Vocal Chop" technique in the hook. This entire track is an original production and hopefully brings something new to the Sri Lankan Music Industry.
Saasha K's song 'Over Again' is now available for download and streaming on iTunes, Apple Music, Google Music, Youtube, Spotify, Tidal or any other music platform. A lyric video will be released in the first week of July and will be followed by a music video soon after.