The Fairway Galle Literary Festival is set to take place from the 16th to the 20th of January 2019 at the Galle Fort.
Megan Dhakshini is the author of her debut collection of poetry titled 'Poison Apple'.
Tell us a little bit about yourself?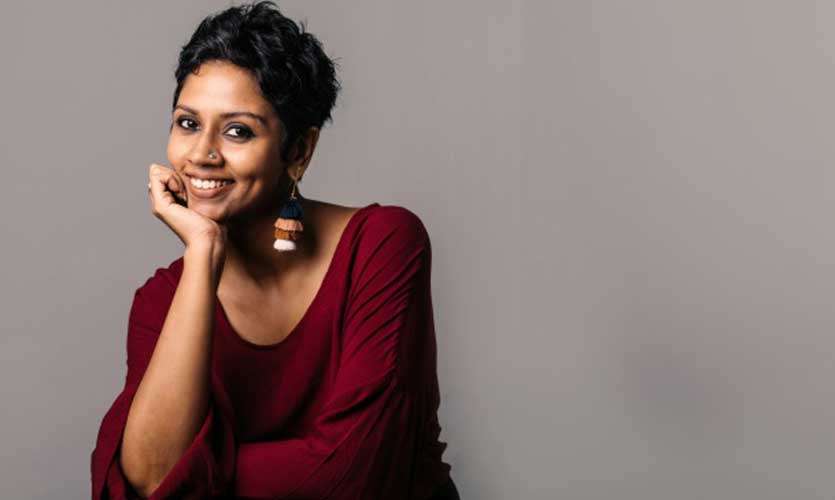 Well, I'd like to say I'm a mismatch of a lot of things. I like to do as many things as I possibly could to keep things interesting. I used to work in advertising and after I had my daughter the advertising hours didn't play out so well so I started a niche little agency with my partner and we handle small boutique clients. Of course, being a mom takes most of my time! In the meantime, I write, I do voice overs and I try to fit in a bit of yoga so it's pretty interesting.
You just published your collection of poetry called 'Poison Apple' this year?
Yes! I would call Poison Apple a journey of a tumultuous courtship, one of those cliché stories of love that never happened and wasn't meant to be but I kind of tried to tell the story in a very relatable, simple - but not simplistic, manner so people can understand and grasp the emotions behind it easily.
It's a book that's divided into 4 sections; we first meet the 'Him' and 'Her' and then see what they are like together but most of the book is about what happens when they break up in a his and hers point of view. So their feelings and how I've magnified those feelings is what the book is all about. Most of the poetry are short pieces. They really talk about how you magnify the little emotions that everyone feels so I think a lot of people can relate to it.
When did your love for poetry start and how did Poison Apple come about?
My interest in poetry is actually something I developed later in my life. I used to write quite a lot in school, essays and English literature and all of that and I used to be the hallmark for my classmates to write little verses for their birthday cards! But poetry I actually stumbled upon quite recently like 4-5 years ago because I used to write short stories so Poison Apple also just happened by accident. When I started writing these short verses, I used to put them on social media, so little snippet on Instagram and Facebook and I'll Whatsapp it to friends and it was really them who encouraged me to think about how I can make them all fit together because they were all random little pieces that I had. So I sat down and thought about it and realized I was writing about love and loss and that kind of thing and so I thought I could structure it a little and write a story that sort of had a flow and that's how Poison Apple happened.
I've read some of your work and personally liked your style of writing. How would you describe your style?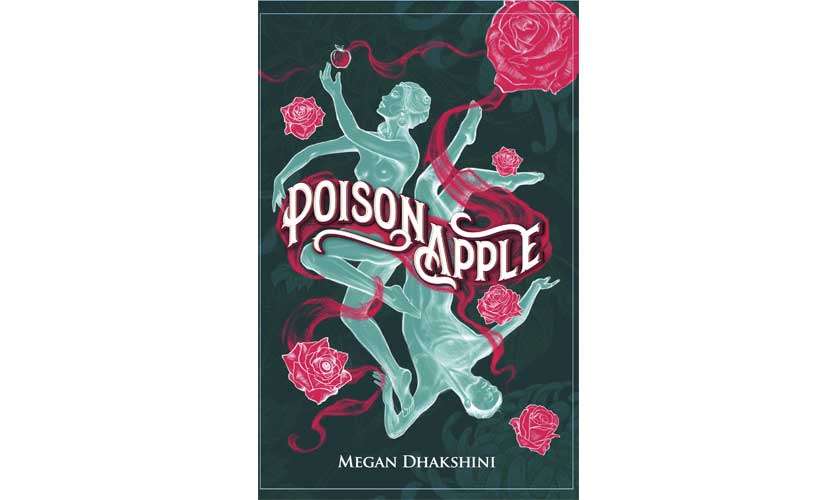 I would call it personal, short and gritty. Sometimes it's a little dark, most of it is very melancholy and sad but even though they are very short verses I have to say they take a lot of work. A lot of people think that poetry happens instantly like 'poof!' and there's the poem! I mean, yes, I do get inspiration randomly and I do put down stuff as soon as I do; my phone has notes that are half done and there are lines I've written down in a tuk somewhere or 3 am when I randomly wake up but I always get back to the poem and try to work on it a little more. Even the 5 lines I write it takes me like 2 weeks because I write it then look at it later, think 'no its too cheesy' and do it again. With my style I use a lot of imagery and rhyme and so when it doesn't work, I keep the concept and rewrite again.
Your poetry uses a lot of 'We, You, I' and sort of breaks down the wall between the reader and the writer. Why did you choose to structure your poetry in such a way?
-See with poetry I always found that the poetry that exists out there is either too simplistic because of this whole Instapoet thing that is happening now or its very heavy and you need to really think about it and give it time. Personally, for me I have not been a reader of poetry for a long time, I only started reading recently and even then, I was picky about who I was reading. I wanted to read people who didn't use heavy language and that inspired my style of writing. People need to feel something when they read a poem and if it doesn't move them or ring some sort of bell within them then you've failed. Of course, not everyone will relate to everything but someone will. I love my readers who get back to me and say 'oh I know exactly what you are talking about' and it can be a completely different experience that what I described but the emotion remains the same.
At FGLF you are doing a Tea and Poetry session with Indian poet Tishani Doshi! How excited are you and what can people expect?
Oh, I'm super excited but also nervous! I'm a debutant and she's an acclaimed poet but it's awesome that I get to be paired with her and I'm really looking forward to it. I feel like our styles will also match and we are preparing a really good session for everyone. Hope to see everyone there! We'll have tea and some spattering of words.
Be a part of Megan's Tea and Poetry Session on Thursday the 17th of January 2019 (Day 2 of the Festival)! For tickets and more information about the event visit www.galleliteraryfestival.com.
Here is a link to all our FGLF 2019 content. It has some great interviews with authors!