Archana Pidathala holds a bachelor's degree in electronics engineering and is also the author of Five Morsels of Love, a collection of heirloom recipes from her grandmother's Andhra kitchen. She spent over 10 years in the field of technology before quitting her job to focus on recreating her grandmother's recipes.
Five Morsels of Love is a 288 paged recipe book made and curated for over 9 years. The book is divided into 6 sections; Vegetables, Meat and Fish, Rice, Powders, Chutneys and Pickles, All Day Snacks and Sweets. The book contains 85 vegetarian recipes and 21 meat-based recipes. Five Morsels of Love was shortlisted for The 2017 Art of Eating Prize.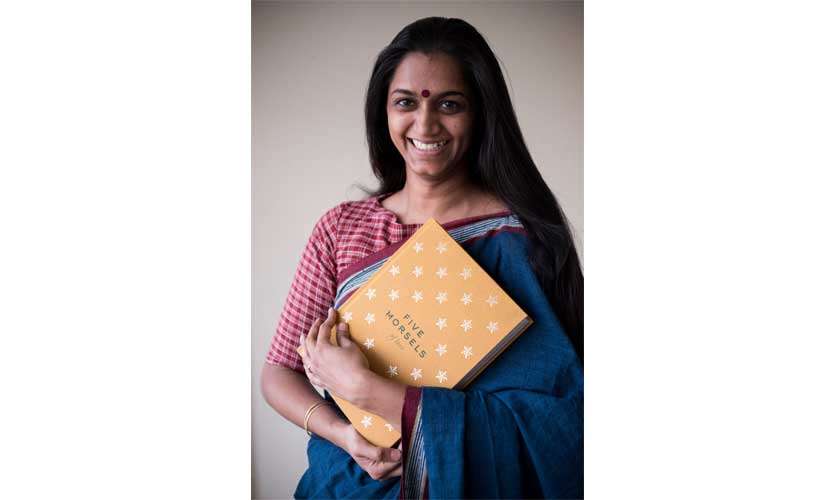 Tell us a bit about your book 'Five Morsels of Love' and how it came about?
My grandma (or 'ammama' as I called her) authored and self-published a cookbook 'Vanitha Vantakalu' in Telugu in 1974. Her cookbook was very successful and she sold over 15,000 copies over three print runs. She always wanted to publish an English version of her book but succumbed to cancer in 2007. I picked the project up to complete what ammama had left unfinished. Five Morsels of Love is a collection of 106 of our family recipes from wholesome vegetarian curries to spicy meat curries to fiery spice powders to flavorful biryanis to celebratory sweets and all-day snacks.
We read that you have never cooked until after you decided to complete your ammama's book. Was it a challenge to learn how to cook?
Yes, it was a challenge in the beginning. Although as a child I spent many memorable hours at my grandmother's knee watching her cook, being her little taster, and just soaking in the aromas and flavours of her kitchen, I never learnt to cook from her. When I picked the project up in 2007 to complete what she had left unfinished I had no experience in the kitchen and had to abandon the book project as I found myself in unfamiliar territory. Having never cooked before, terms like 'dry roast', 'salt to taste', 'cook till done' were alien to me. I couldn't even make a simple tadka, nor did I know how to use tamarind. It took me another five years to start cooking my way through my grandmother's book.
What made you continue to keep cooking and finding new recipes?
As I made progress with Five Morsels of Love, I discovered a hidden love for cooking and for all things related to food - history, science, flavour combinations, technique and so much more. The kitchen morphed into a centre of learning for me. Although I started cooking as a way to honour my grandmother's memory, cooking is slowly becoming to me what it was to her - not just a means to create a meal but a joy, a passion and an expression of love.
What's the secret to any good recipe book?
Recipes that are well tested and can inspire confidence in a reader as she cooks her way through the book.
As someone who learnt to cook from scratch, what advice would you have for any beginner?
To never be afraid of failure in the kitchen and always remember to have fun.
What would be your all time favourite dish to make?
Has to be ulava charu (a slow-cooked thick rasam or soup made with horse gram).
We stopped making and eating ulava charu at home after ammama passed away. Sometime in 2010, I ate a morsel of ulava charu mixed with rice at a wedding in Hyderabad. The minute I tasted that intense earthy flavour I was transported back in time to the backyard of my parents' home where amamma would stir a huge earthen pot of horse gram broth set on wood fire for hours. This process of slow cooking allows for some really compelling flavours to develop. The last memory I have of this dish is of ammama feeding me a bowl of hot rice and ulava charu laced with fresh homemade butter on my wedding day. I always had a jar of ammama's ulava charu with me all through my growing up years and even today a bowl of ulava charu and rice is what (surely) takes me back home.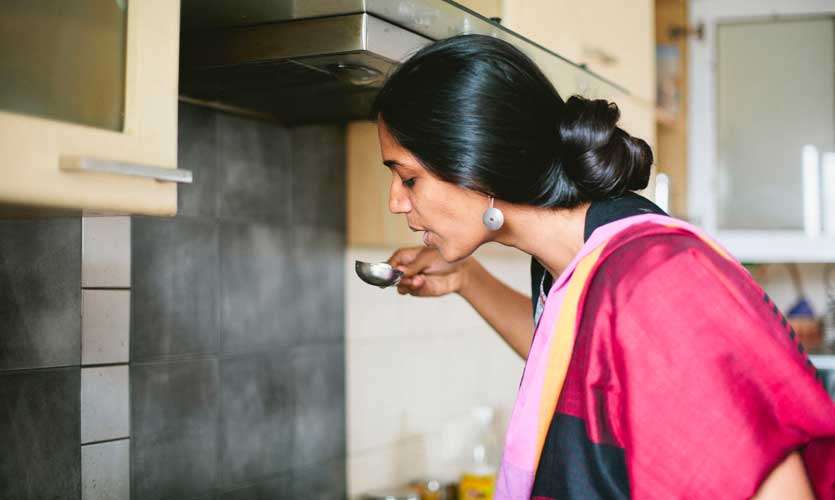 What can people expect at the gourmet session at the Fairway Galle Literary Festival?
I will be doing a master class, cooking a few different dishes from the book and talking about my journey so far with Five Morsels
Be a part of Archana's Masterclass on Friday the 18th of January 2019 (Day 3 of the Festival)! For tickets and more information about the event visit www.galleliteraryfestival.com.