Yes, Prime Minister is a political satire British sitcom written by Antony Jay and Jonathan Lynn and was popular as one of Britain's best sitcoms and the series has received several BAFTA awards. Jay and Lynn also produced a stage adaptation of the sitcom with actors such as Simon Williams and Charlotte Lucas.
Amphitheatre Productions is bringing this beloved sitcom to the Sri Lankan stage this June with a 7-member cast consisting of Yasal Ruhunage, Jaliya Wijewardene, Abbasali Rozais, Minoli Peiris, Sahan Wijewardene, Kavinda Gunasekera and George Cooke.
Today, we speak to Directors Jaliya Wijewardene and Yasal Ruhunage about this year's production, their directing styles and the challenges.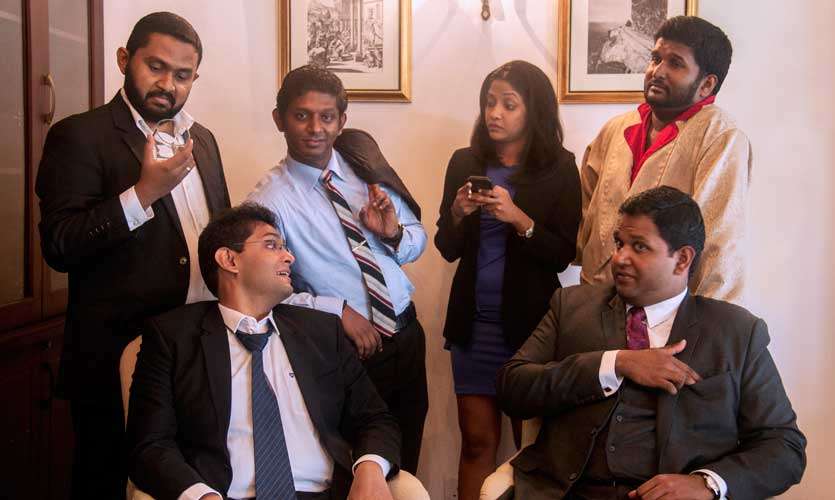 1. Tell us a little about Amphitheatre Productions?
JW: Yasal and I have been friends for over 20 years. We were both part of the Drama Society at Trinity College and we were part of several college productions for the Annual Inter-School Shakespeare Drama Competition, most notably Hamlet in 2004 directed by the late Prof. Ashley Halpe which won us the championship that year. I had to take a break from theatre when I went overseas for university but Yasal moved to Colombo for university and had the opportunity of being part of several of Indu Dharmasena's productions during this time. We always had a dream of putting on an independent production at the Lionel Wendt and once I returned after university, we kept discussing it for a couple of years but our schedules never really aligned.
YR: So somewhere in 2014 -2015 we decided that we should just go ahead with it without planning too much. That's how Amphitheatre was born. Jaliya came up with the name one night when we were driving back from somewhere. The Lionel Wendt was already fully booked for the year so we booked dates at the Bishop's Auditorium. At that point, we didn't even have a full cast! But everything fell into place quite well and here we are four years later. So far our productions have included Fifty-Fifty (2016), The Senator (2017) and Well, Mudliyar (2018), all of which are much loved vintage Ceylonese plays.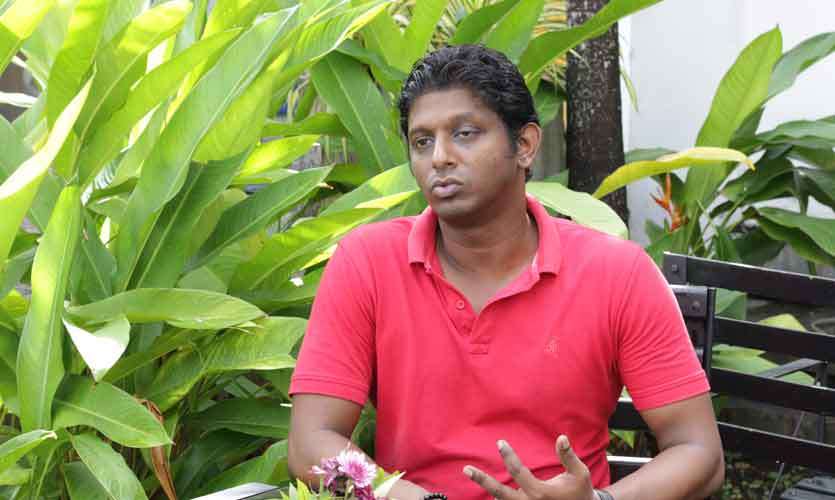 2. This year's production is Anthony Jay and Jonathan Lynn's famous work 'Yes, Prime Minister'. What is it about?
JW: "Yes, Minister" (1980-1984) and its sequel "Yes, Prime Minister" (1986-1988) were political sitcoms which gained immense popularity in the UK and around the world. Despite its comedic roots, both shows were acclaimed for the accurate and sophisticated portrayals of the power struggles between politicians and civil servants in the British government. This stage version is very interesting in that it takes these same characters and places them in a modern-day setting.
YR: The play revolves around the Prime Minister Jim Hacker, Cabinet Secretary Sir Humphrey Appleby, Principal Private Secretary Bernard Woolley, and Head of Policy Claire Sutton retiring to the Prime Minister's country residence Chequers for a quiet weekend of brainstorming and strategizing which soon spirals into a wild night of panic and confusion! The TV series and the play are both popular because of its clever writing. However, the play also introduces elements of a classic British farce.
3. Was there a particular reason that you'll picked 'Yes, Prime Minister' as your 2019 production?
YR: The main reason we chose this script for this year's production was that both of us are huge fans of the original TV shows. We were looking to break away from the sort of plays we had done over the past three years and venture into something different. So, we decided to go with a British play, another thing that both of us are passionate about. We did look at a few options but this was the only play that struck a chord with us and it was also very close to our hearts. When we read the play, we knew straightaway whom we wanted to play the various characters so that made the final decision very much easier.
We never had to think too much when it came to choosing this play. As kids, we had no idea of what sort of politics the story worked with or if it had any semblance to our own in the country. We just revelled in the wordplay and the smart comebacks! Anyway, both the show and the play take jabs at the mechanics of the political machine rather than a direct hit at anything or anyone in particular. If any of it does resemble any situation that any country faces currently, it's only a coincidence.
JW: And a testament to the brilliance of the writing!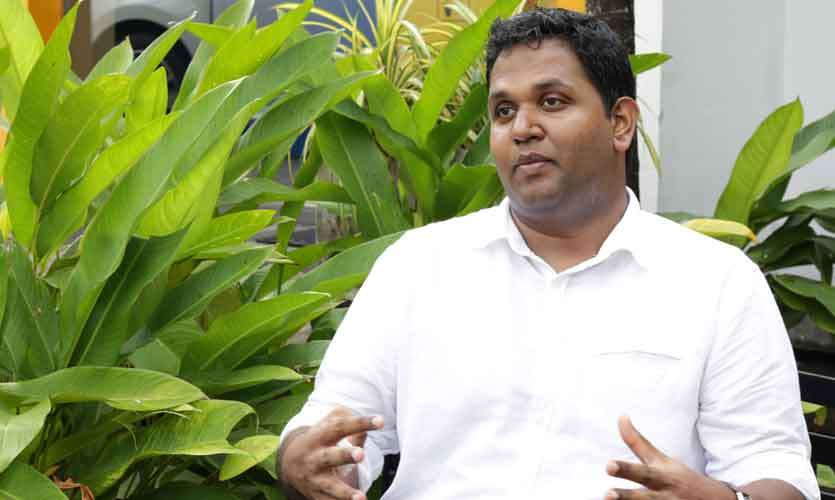 4. Are there any variations made to Jay and Lynn's script or does this production stick to the original?
JW: We are compelled to stick to the original script due to performance rights. In any case as a practice, we have always tried to stick to the original script as far as possible in order to bring out the flavour that the playwright intended. This was the case with all our previous productions as well.
5. As directors, would you say it's easier or difficult to direct an adaptation?
YR: I think it's more daunting to recreate an original, especially if it is well known. There are crowd expectations even before the play hits the stage. since "Yes, Prime Minister" was a popular TV series and is well remembered, I think it's harder to direct in order to keep to its authenticity.
JW: There are certain advantages in that we have a lot of reference material available which is often not the case. But at the same time as Yasal said it's a bit daunting given the popularity of the original. But it has been an enjoyable challenge and we really hope the audience will find that we have done justice to a fantastic script!
6. The play is carried out by a cast of 7. What are the challenges of a small cast?
JW: I think in terms of cast; we have been extremely lucky. The cast members were also avid fans of the show. Some of them know the lines in the TV show by heart! Therefore, our task of directing the actors has been relatively easy. If you have a cast that has good chemistry on and off stage, it makes the entire experience much more enjoyable and results in a good end product. All in all, I just think we have been really blessed to have had the opportunity to work with a very talented and dedicated cast. The key challenge with a small cast is that each character needs to deliver as there is no crowd to hide behind. But happily, our casting has worked very well for us in this instance and the cast plays off each other really well.
7. You both have different directing styles – how do you balance each other out?
YR: Well our roots in theatre are pretty much the same. For both of us, the foundation was laid through college drama and the guidance of Professor Halpe. Subsequently, our introduction to the theatre in Colombo came through the opportunity to work with Indu Dharmasena. So Jaliya and I both use whatever we've learned through these experiences. Also, when Jaliya and I sit down to discuss a production and how to go about it, we draw up a plan on how to work on the various key aspects. In most cases, both of us end up acting as well so we share the load accordingly. So far, we have been able to work cohesively in all aspects.
8. What has been the most challenging part of directing/putting together this year's play?
YR: To be honest, the most challenging has been to work with has been the situation in the country over the past few weeks. To be able to have practices regularly with the unrest was a challenge. Other than that, trying to suppress our ingrained Sri Lankan mannerisms and speech patterns can be difficult at times but that is to be expected when doing any sort of foreign play and we do enjoy the challenge.

9. Is it difficult to execute political satire as compared to other forms of theatre humour?
JW: Well a lot depends on the setting and the type of writing you have to deal with. If it is local politics there is the advantage that most if not all of the jokes, references and characters would be easily recognizable to the audience as a whole. However, when addressing politics of a different country, there is a chance that not everyone in your audience would relate to the subject matter, which makes your job as an actor and a director that much harder. That being said, however, "Yes, Prime Minister" is based on a general view of politics and bureaucracy and much of the humour is derived from wordplay and comedic timing rather than specific references to current affairs of a particular country. Most of the subject matter in this particular play is universal so we haven't had a lot of difficulties.
10. What can people expect to see at 'Yes Prime Minister'?
JW: I think "Yes, Prime Minister" will have something for everyone. If you are a fan of the show, there will be plenty of recognizable callbacks and references which will make you chuckle. If you have never seen the show before it will make you want to track it down on YouTube. You certainly don't need to have watched the show to enjoy this play. It is a standalone story which features some much loved characters.
YR: See you there!
'Yes, Prime Minister' will take place from 28th to 30th June 2019 at the Lionel Wendt Theatre. Tickets are priced at LKR 3500, LKR 2500, LKR 1500 and LKR 800 (Balcony – Unreserved). Box plans and tickets are now available at the Lionel Wendt box office and online via http://www.lionelwendt.org