Elevate restaurant located on the 28th, 29th and 30th floors of Access South Tower launched an exciting item in their flamboyant menu; "The Flaming Burger". This delicious masterpiece was launched on the 12th of December 2019 and is now available at the restaurant.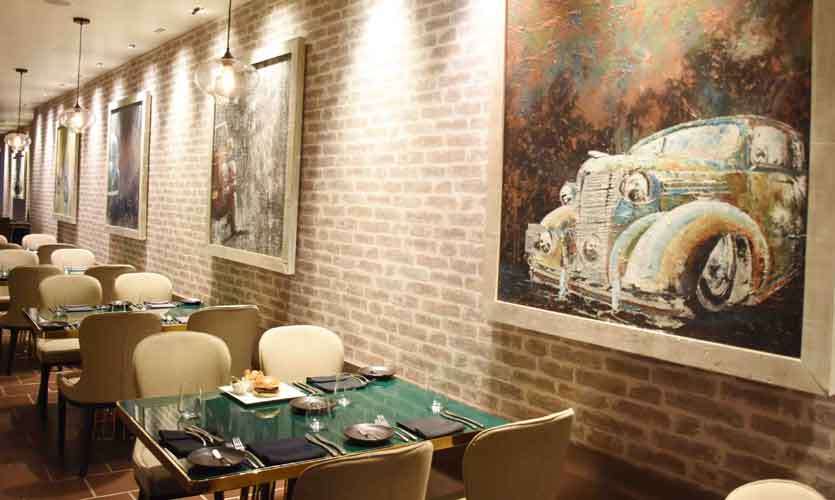 Elevate restaurant launched in 2017 is located 29 floors above the bustling city of Colombo. Dining here with a jaw dropping view of the cityscape is an unforgettable experience. Apart from a classical retro themed restaurant, Elevate also offers the facility of 3 private dining rooms with a capacity of 12 per room. That's not it! They've also got an amazing roof top bar with an endless view of the Indian Ocean and talented mixologists anxious to take you on a cocktail journey. It gets even better with their banquet facilities and conference facilities, equipped with the latest high end technology. Last but not least Elevate group also own their very own fitness facility with personal trainers, steam rooms, complete set of machines etc…
With a change to their A La Carte menu Elevate who were running a very multi-cuisine restaurant are now focusing on a more Western cuisine. "The Flaming Burger" gets its name from the fire and the excitement that comes along with it. The burger itself which is constructed with a soft house-made toasted sesame seed bun, sandwiching a juicy and succulent premium grade Australian Angus Beef patty or a Lamb patty, elegantly complemented with caramelised onion and a thick slice of smoked cheddar melting over the meat. The eye-catching spectacle of this masterpiece is the rich Cognac Bordelaise sauce poured over the burger. This dish is complemented with a side of crispy, thick, spiced house-cut potato wedges and refreshing coleslaw.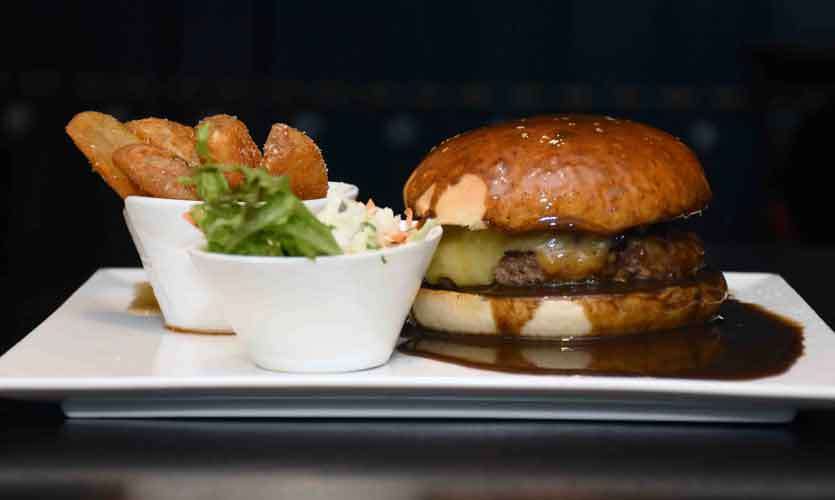 Elevate now offers a very exciting menu done very differently to the current menu which consists of extremely vibrant soups, starters like the "Salmon Tataki", "Miso Poached Prawns" the "Ox tail Consomme" and many more.
For the mains the standout item is undoubtedly the "Wok in a Burger" since it has some theatric aspect to it and a burger is generally regarded as comfort food for most folk.
Also this burger is offered in both lamb and beef to satisfy all those who want to try out this burger.
Another signature dish is "The Tomahawk" which is almost 1-1.2 kilograms of beef on a rib which is served with some Jumbo Tiger Prawns and Vegetables.
Elevate also presents a very nice Lamb Lasagna and a Lobster Thermidor. Once the weather becomes much more favourable, Elevate will also be coming out with a Happy Hour on their roof top bar.
With an all new and exciting menu Elevate restaurants do not fail to impress again. It is quite certain that this burger will be loved by all as it just melts in your mouth and has a bit of a theatrical element to it. Head over to Elevate Restaurant with family and friends and indulge in their all new "Flaming Burger", you will not be disappointed and most definitely not leave hungry!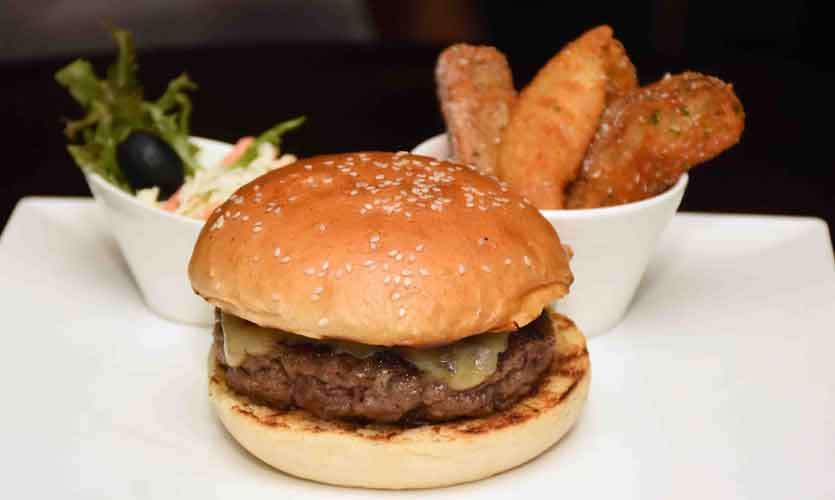 Author:

Yehan Arsakularatne
Pics by:

Kushan Pathiraja