A refreshing dip in the pool, a few cold beers and a mouthwatering pizza complemented with a lovely view - what more could one ask for to make a perfect evening. Well, this is exactly what the Honey Beach Club at the Kingsbury has to offer. Whether you want to have a chilled out evening with your friends or even a crazy party on a friday night, this is the perfect destination. The music is ideal for a night out partying, and not so much for a quiet evening, so if deep house music isn't your thing - then sit away from the speakers and indulge in everything else that HBC has to offer.
Drinks
HBC offers a wide range of drinks, from cocktails and mocktails, beers and Liquor, to milkshakes, coffee and juices. Whatever you are in the mood for, they will be more than happy to oblige. Having tried their cocktails the last time we were here, we decided to go with something different this time. We opted for a Strawberry milkshake, Iced Chocolate Frappe and a King coconut refresher.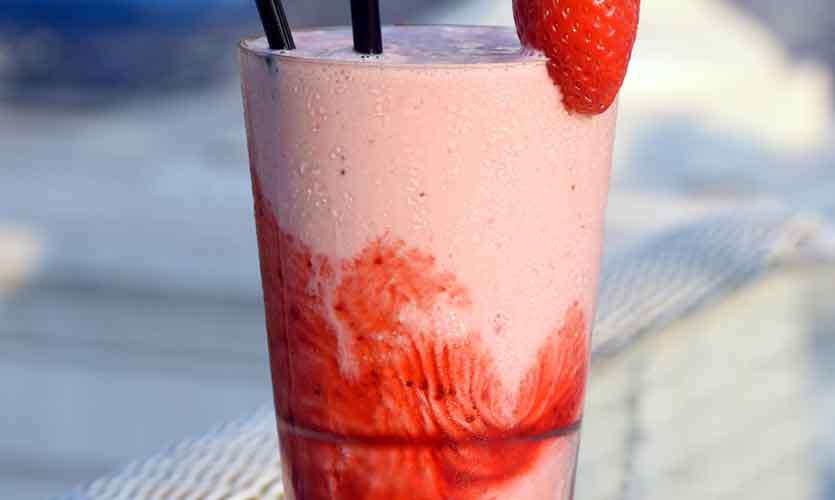 Being an ardent chocolate lover, I'm quite picky when it comes to chocolate drinks. I can honestly say that the frappe did not fail to satisfy my taste buds. They had got the coffee to chocolate ratio just right. The coffee wasn't too overpowering and there was enough chocolate to make it thick and super chocolatey.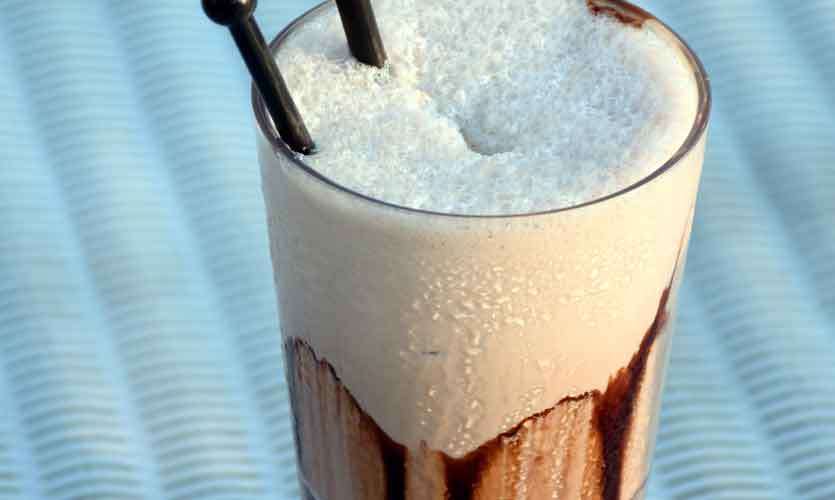 Loaded with lots and lots of mint but with a strong combination of raspberry vodka, strawberries and king coconut water The King Coconut Refresher was refreshing indeed and would be perfect after a long day in the heat.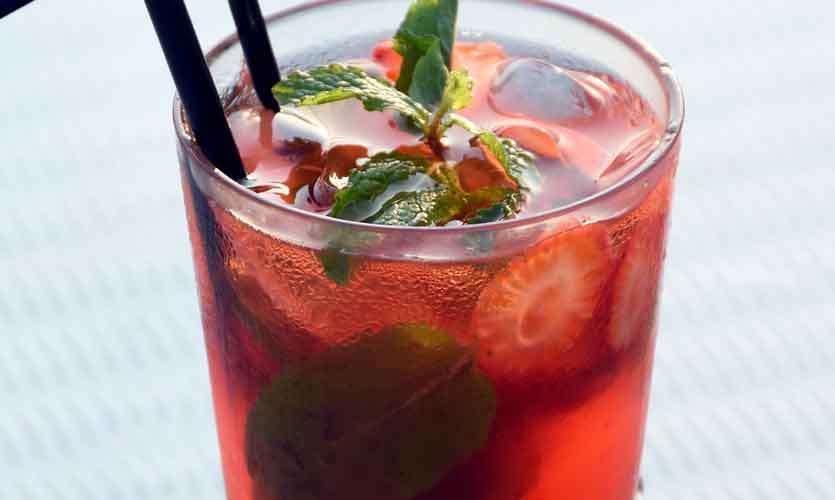 Food
Despite being a poolside bar HBC has quite an extensive menu in terms of food. Their newly introduced range of pizzas make a lovely addition to their already vast menu. You can choose over a range of meat items such as chicken, beef, pork, and salmon to satisfy your meat or fish cravings. Not to worry; for those of you who aren't fans of meat they have some amazing veggie options as well. We opted to try out the Turkey and bacon, Chicken Naimiris and the vegan bruschetta. The pizza's are served hot off the oven with a thin crispy crust, and they have included a slight twist by combining both Italian and Sri Lankan flavours.
The turkey and bacon pizza was quite decent and had a generous spread of thickly cut pieces of turkey, bacon and also eggs as the topping. However, I felt that they could have used a bit more seasoning and probably a lot more sauce and cheese to give it more flavour.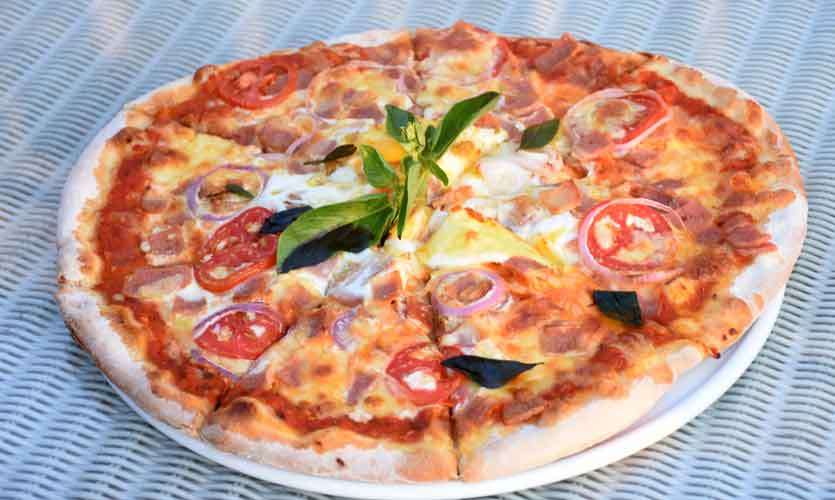 I'm not a huge fan of vegetable pizzas but the vegan bruschetta certainly managed to change my opinion on that! It had so many flavours on it and I thought it tasted really good.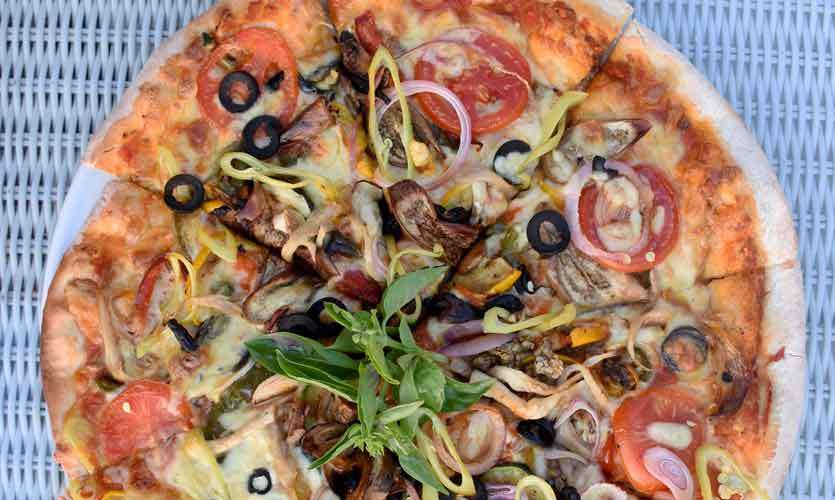 The chicken Nai Miris was up next and it was without a doubt the best out of the three. There was an abundant amount of chicken and this probably had the most amount of cheese out of the three as well. They had also used a chilli sauce which complemented the pizza quite well. Additionally, they had used thinly cut pieces of Nai Miris, but for some reason, it didn't seem to deliver the intended spice. It was certainly tasty and full of flavour but I believe they could have made it a lot spicier.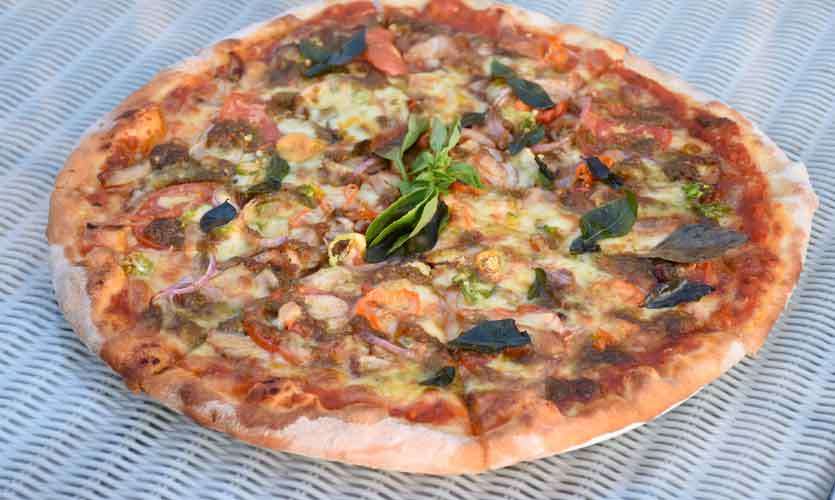 Smoked Salmon and Avocado, Piri Chicken, smoke-cured pepperoni and the Vegetarian are some of the other pizza options available.
On the whole, Honey Beach Club is a great place to just chill out and enjoy your evenings with good food, drinks and a swim. If you are too lazy to go all the way there - well, don't worry, because you can now find them on uber eats and deliver some amazing pizzas straight to your doorstep.
Despite that being said, I highly recommend that you go there because it's the ambience and the swim along with the food will make it an experience you will surely enjoy.
Pics by - Kushan Pathiraja