A popular retreat for the urban folk of Colombo, Tea Avenue has now opened its doors to Kotte. The chain of cafes with its fourth outlet now open for business, Tea Avenue earns the endorsement of young and old alike, owing to their delectable selection of treats and cosy atmosphere.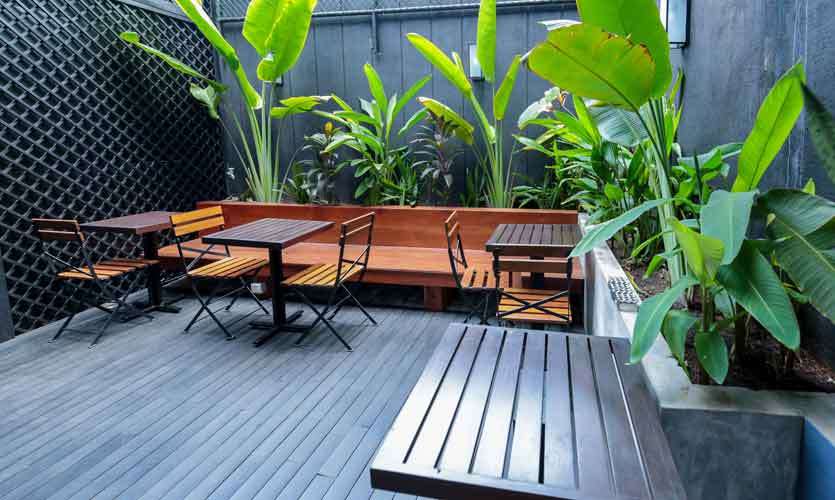 Food
Having started their journey in 2014, Tea Avenue offers a variety of sandwiches, waffles, pastas and soups. They have a special menu of burgers and salads which includes vegan options as well. The breakfast menu served everyday from 7 am to 2 pm, offering you the choice between American or English breakfasts, in addition to Eggs Benedict with Avocado, Chicken Ham, Sausage or Smoked Salmon. Pancakes and French Toast are also popular dishes served here.
Beverages
The cafe's signature collection of teas, ranging from the Standard 36 served with the traditional cup of milk tea, to the Sparkling Ginger, Earl Grey, Mint and Chocolate, Soursop Green and their very own Thurson blends, are all sourced, selected, tasted and approved by the De Silva group. We're told their Green Tea is especially popular with the ladies while Masala chai is popular among foreigners. Their range of loose teas are also available at each outlet.
Ambience
Although the Kotte outlet seems small in comparison to the flagship cafe, the interior of the outlet has been decorated in their signature green paired with wooden panelling, giving the space a tasteful look straight out of a 90s style vault. The ground floor space has been well utilised, decorated with its minimalist seating arrangements, ideal for casual meetups. The outlet has a small outdoor space at the rear of the ground floor while the first floor accommodates a more closed setting. They also have a private room ideal for business meetings or small private gatherings.
Here's a look at what we tried during our recent visit to their Kotte outlet.
Berry Cheese Tea
The latest sensation introduced by Tea Avenue, is their delightful Cheese Tea. We tried the mixed Berry Cheese Tea and were pleasantly surprised. A fair warning; to truly enjoy this drink your palette needs a slight adjusting. But you've only got to take three sips of this adventurous sounding beverage for your taste buds to demand more.
The Ferrero Lavish
Served with a generous topping of whipped cream, chocolate drips and ferrero rocher, this lavish is one of their most tempting treats. The Ferrero lavish is certainly their most indulgent and irresistable beverage on the menu. The thick chocolate is a heavenly delight with a hint of cherry, loved by many of Tea Avenue's younger customers with a sweet tooth. (Rs. 980)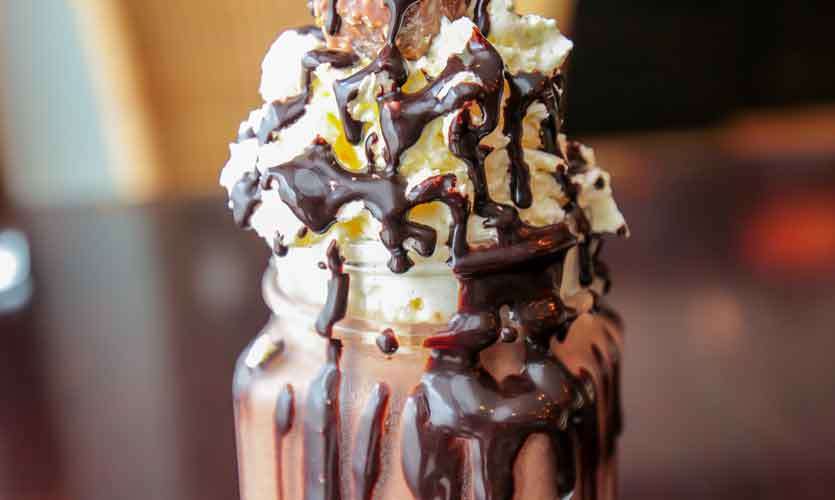 Hot Chocolate
Tea Avenue's Hot Chocolate topped with whipped cream and speckled with drops of chocolate is rarely a disappointment at any of its outlets. The rich cocoa aroma adds to a flavourful journey for your tastebuds, with this tall serving of smooth, molten chocolatey deliciousness. (Rs. 650)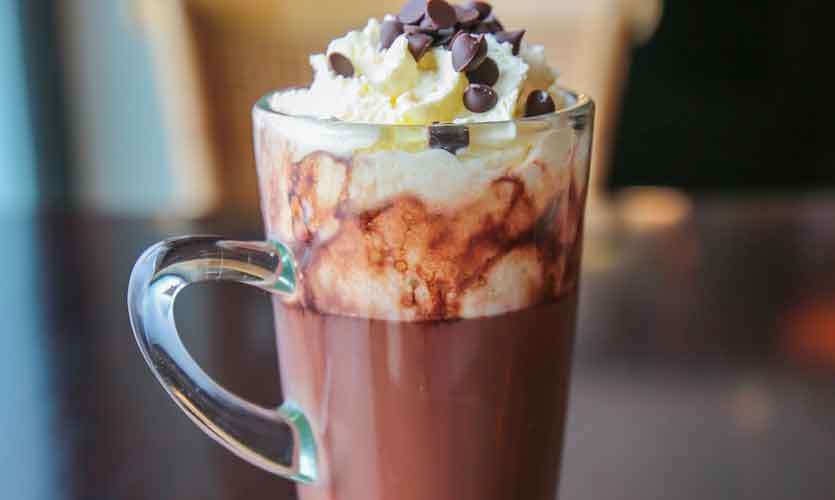 Yaara tea
Made from their very own Standard 36 blend, this cup of milk tea is perfectly Sri Lankan. The sweetness of the condensed milk comes is complemented by the strength of this tea. It is served after being artfully 'pulled' during preparation earning the moniker 'Yaara Tea'. A hot and frothy cup of must have goodness. (Rs. 400)
English Breakfast
Two sunny side eggs, chicken sausages, baked beans, a juicy grilled tomato, and golden hash browns make this classic English breakfast. The tomato was grilled to perfection while the hash browns were crispy and light. The rosemary infused bread is the star of this plate. Makes for a pleasing and filling meal. (Rs. 1,200)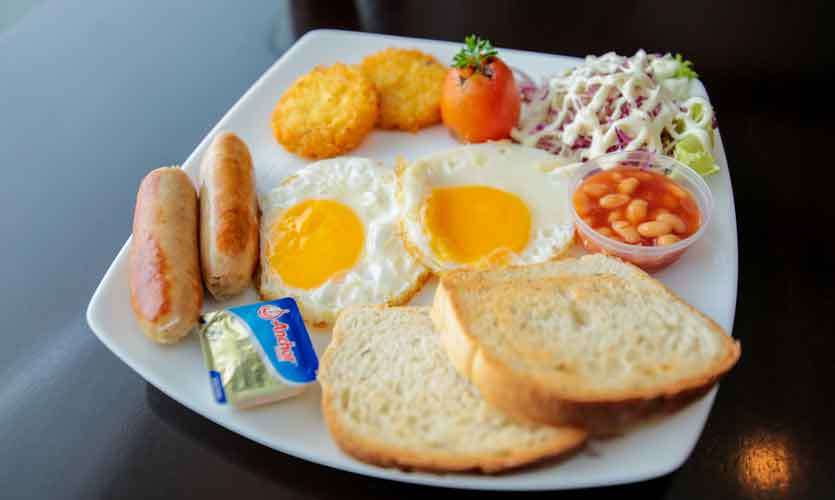 Fish and Chips
Finding the perfect fish and chips in Colombo is a challenge. However Tea Avenue's deep fried mullet, served with spice and herb dusted chunky chips, with aioli sauce come close. Even though the souffle-like bubbly batter coating the fish is flavourful and light, the fish was a tad bit oily than we would prefer. The side of lightly buttered green pea mash however stands out as a perfect accompaniment. (Rs. 1,250)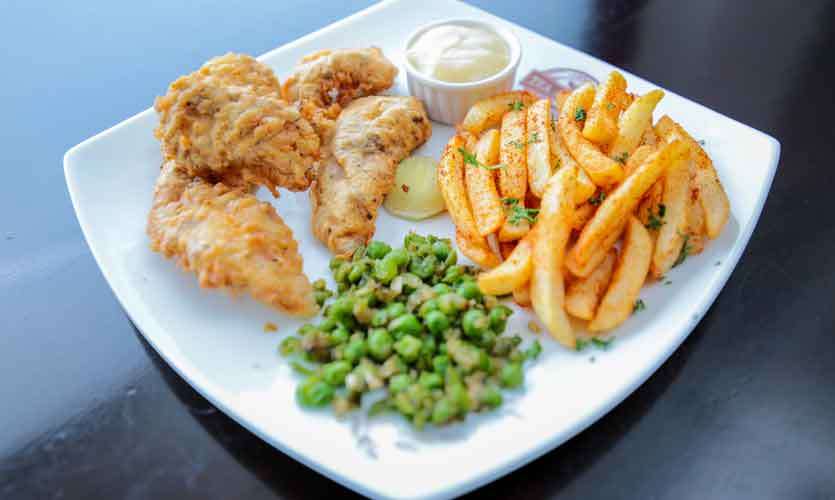 Blueberry Cheesecake
This thick and creamy cheesecake dessert is another favourite we enjoyed. This delectable dessert, with sweet and tangy blueberry topping is a popular dish among the clientele, we learned. Needless to say, we relished the cheesecake with gusto.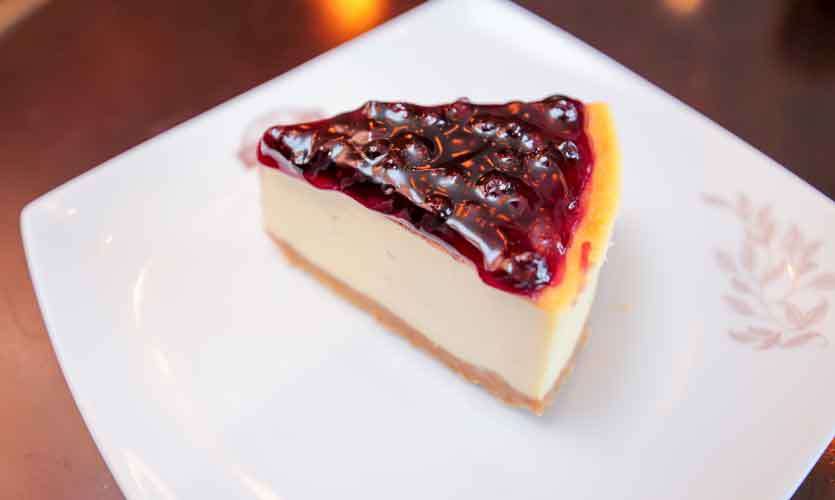 Tea Avenue: 382 Pitakotte - Talawatugoda Rd, Sri Jayawardenepura Kotte

Text by: Kalani Kumarasinghe
Pix by: Damith Wickramasinghe