Things are bound to get wild at Kava, with high spirits and jungle vibes. Kava Island Bar, the newest addition to the rooftop bar scene in Colombo is a venue that stands out from the conventional restaurant and bar you would otherwise find in the city. Designed as a concept to revive a lost culture that Sri Lanka once had, Kava also introduces the Tiki bar concept with Zombie cocktails and a carefully designed menu.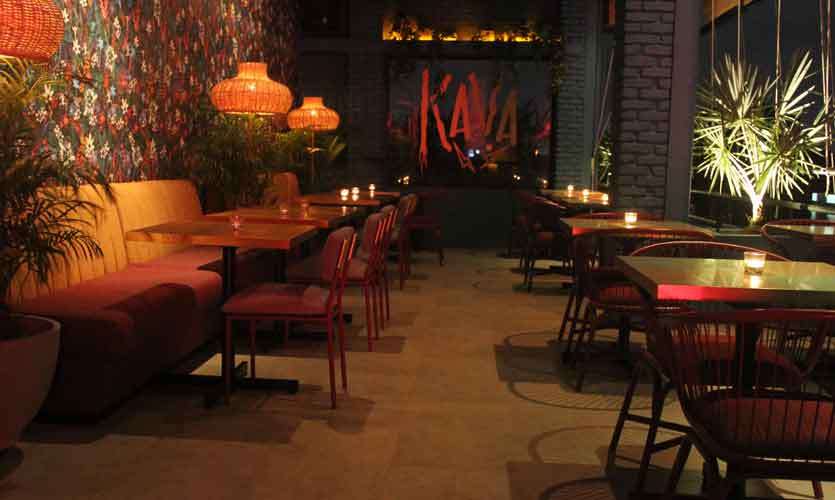 Sri Lanka has lost much of its identity by falling prey to Westernisation. In this backdrop, Dinesh Wijesinghe and Gehan Fernando, the dynamic duo behind MSD Productions have always made sure that their exclusive, stand-alone Restaurants and Bars cater to different segments in society. Kava Island Bar was therefore introduced at a time when the island nation is looking at new ways to promote its identity. With escalating tourist arrivals, they need to get a feel of what Sri Lanka is all about and at Kava they will experience it in a nutshell.
Ambience
With dim red and green lighting, jungle-themed sofas and tiki mask mugs, Kava is all about giving you the jungle-feel. With funky-tropical beats playing in its backdrop, the venue gives you a picturesque view of the Colombo Cricket Grounds. (So now you know where to be if an important match is underway at CCC!) On the other hand, it's a pleasant escape from the scorching Colombo heat especially during evenings when the cool breeze flows in except during an occasional downpour when you will have to move towards its interior.
'Jungle Potions' and menu
Staying true to its name Kava - a crop that grows in the Pacific Islands consumed for its sedating, anaesthetic and euphoriant properties, once at the Bar, a round or two of its 'jungle potions' (Kava's substitute for cocktails) will definitely get your spirits high. A must-try on their cocktail menu is the Juju Juice among other Potions such as Bonna Yako! Yes, it's quite interesting to read the menu as the team had put in an extra effort to keep things Sri Lankan as much as possible. Keeping things in line with the Tiki bar concept, the menu includes items such as Bird of Paradise and Swamp Thing.
The food menu too has been specially designed to take your taste buds on a culinary journey. During a special preview, the Daily Mirror Life tried their Veg Jungle Roll made especially for veg lovers along with miniature crispy chicken sliders filled with bacon, a miniature version of the Kava Lava Burger, sweet potato chips along with servings of in-house sauces and grilled meat skewers. We also tried their coconut battered prawns and sushi with pork. Rates vary from Rs. 450 - Rs. 2000 depending on your choice.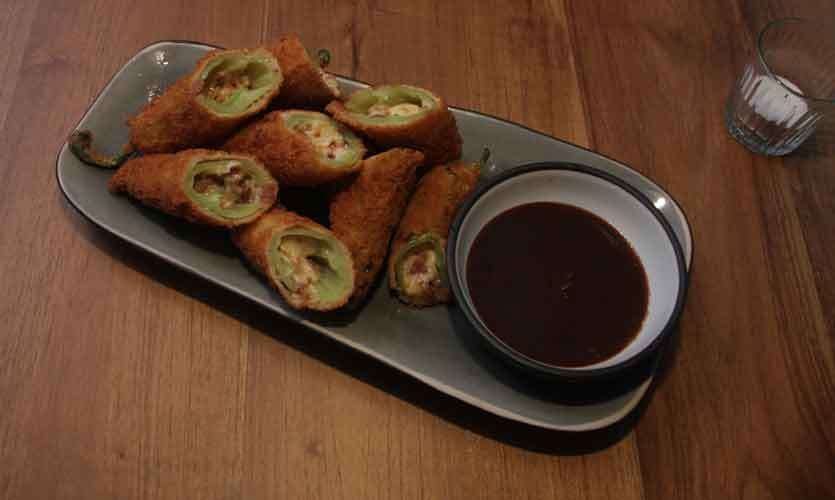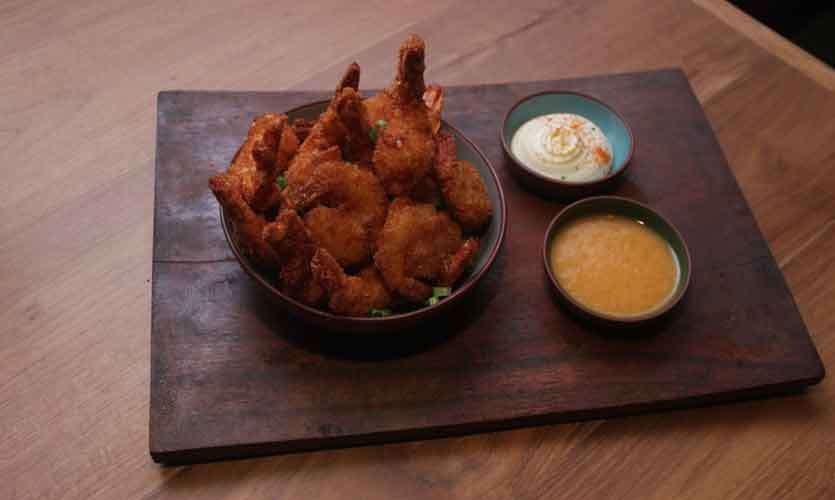 Ps: The 'Witch Doctors' at Kava Island Bar will definitely not put you in a trance state but they will make sure that you try at least two or three of their cocktails before you leave the venue. They are a team that takes pride in their service and will certainly make you feel at home.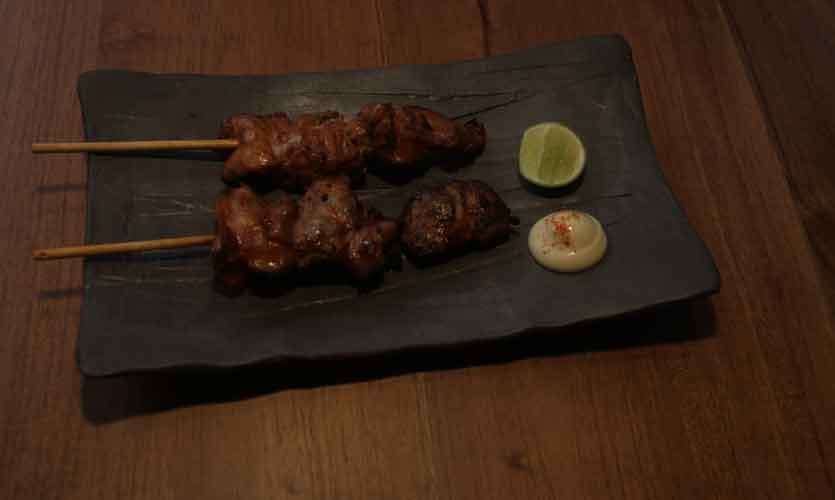 Hence, at Kava, you can either have a pleasant evening or call for the spirits with your buddies, ideally on a Friday night!
For more updates follow them on Instagram or on Facebook at Kava Island Bar.

Pix by: Pradeep Dilrukshana